Why You Can't Buy CBD Oil On Amazon
Why You Can't Buy CBD Oil On Amazon
Amazon CEO Jeff Bezos is now worth $175 billion, and it's not hard to see why. Do you know a single person who doesn't use Amazon to make purchases? The online bookstore turned e-commerce behemoth has become as ubiquitous as smartphones and automobiles in industrialized nations.
For consumers interested in trying CBD oil, Amazon is likely the first place they will look. Naturally, people are going to wonder if it is possible to obtain the best CBD oil on Amazon, so we are here to help answer this commonly asked question.
Can I buy CBD Oil on Amazon?
Actual CBD is not sold on Amazon because it's illegal for Amazon to sell it. As a loophole, sellers will market "hemp oil" which does not fall under Amazon's policies on 'drugs and drug paraphernalia'. Although CBD is legal in the United States under the 2018 Farm Bill, it's still considered a regulated product.
If Amazon sells products that contain CBD, should you buy them?
In short, no. Do not purchase Amazon CBD oil because it may not contain much CBD at all. Here's why:
it's against Amazon's policy to sell CBD oil

all potential CBD is marketed as "Hemp Oil" or "Hemp oil Extract"

products are not lab tested, meaning you can't see exact amounts of CBD or other cannabinoids (if any)

you can't shop

full-spectrum CBD

on Amazon (which we recommend when purchasing CBD oil)
When you look at the numerous CBD products for sale on Amazon, you will see a few things they all have in common. First, none of them mention anything about CBD; instead, you'll see a lot of 'hemp extract' or 'hemp seed oil' being thrown around. Although CBD exists in hemp, hemp extract isn't guaranteed to contain nor offer the benefits of CBD.
All this regulatory oversight of CBD oil hasn't actually stopped people from selling what they claim is CBD oil on Amazon. However, the only way to do this is by jumping through loopholes with a lack of transparency in product labeling.
Hemp is grown for a wide variety of things, including bio-fuel, clothing, rope, building materials, food, and paper because it is exceptionally nutrient-dense. Take a look at the breakdown from MedicalNewsToday of the seeds alone:
1 tbsp. of hemp seeds weighing 30g contains:
166 calories

9.47g protein

14.62g fat

2.6g carbohydrates (including 1.2g fiber and 0.45g sugar)

21mg calcium

2.38mg iron

210mg magnesium

495mg phosphorus

360mg potassium

2.97mg zinc

33mg folate
Hemp seeds also provide vitamin C, some B vitamins, and vitamins A and E. Any product that contains any of these nutrients can legally claim to be 'hemp extract.' Basically, a product does not have to contain CBD to be called hemp extract.
That being said, by deciding to buy CBD oil on Amazon, you are burdening yourself with several tiresome steps to ensure what you are spending money on is indeed what you desire when you don't have to.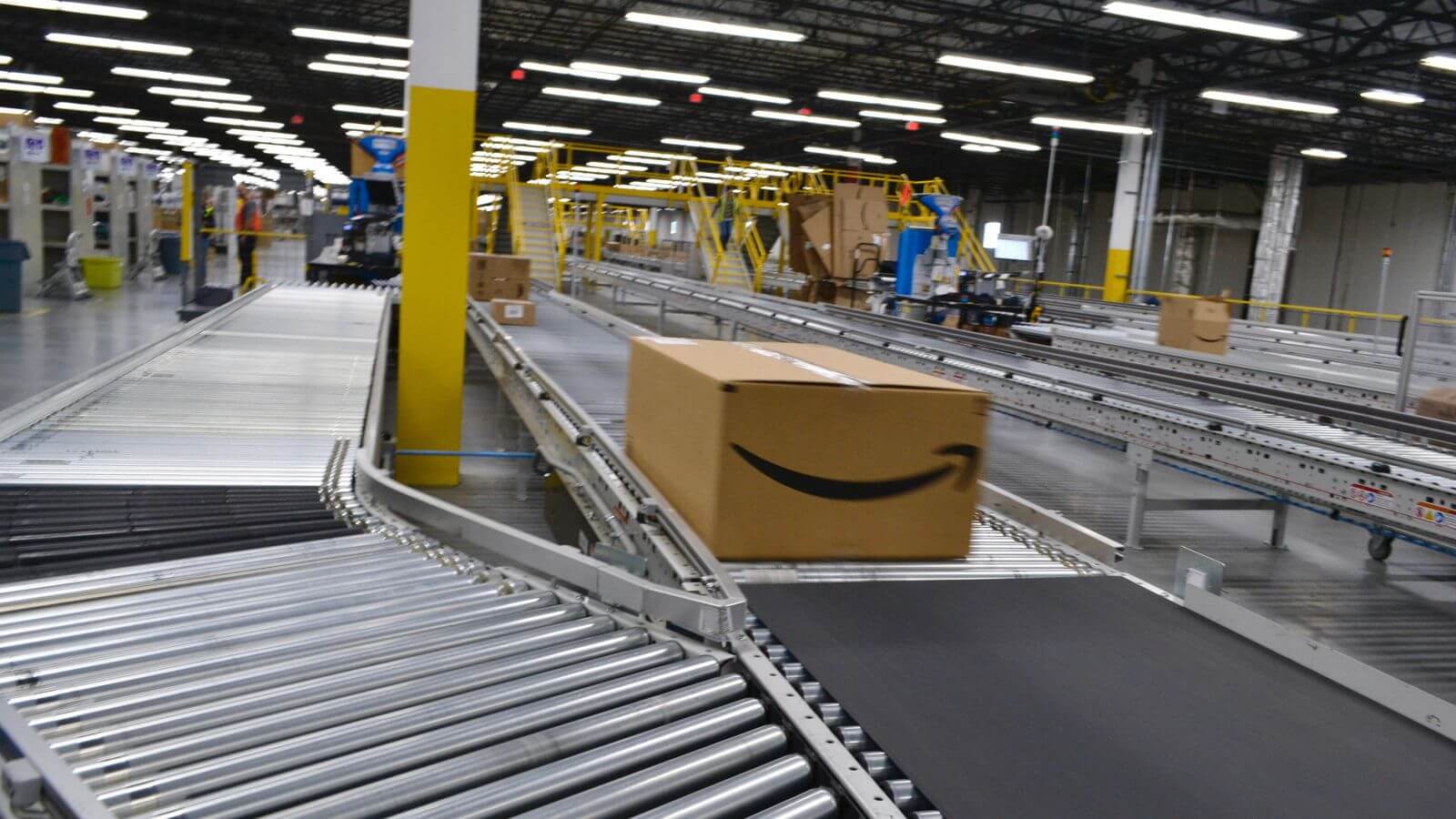 Are Hemp Oil and CBD oil the same thing?
Both hemp oil and CBD oil come from cannabis plants and are regulated by the food and drug administration, but outside of that, they are very different products. Oil that comes from hemp is extracted from just the seeds of the cannabis sativa plant, while it's high in antioxidants and fatty acids like omega-3 and omega-6, it doesn't contain cannabidiol (CBD). This is not to say that this kind of oil doesn't have its own advantages (it's great for skincare), but overall, the health benefits differ greatly from CBD.
The cannabis plant has over a hundred different cannabinoids, including cannabidiol, which has a multitude of benefits including relief from anxiety, inflammation, and pain. To produce CBD oil, the whole plant must be used during extraction, this includes the leaves, flowers, and stalk.
The Downside to Amazon Selling "CBD" Oil
When you purchase CBD oil on Amazon, you're already dealing with a vendor who is comfortable with compromising their labeling to have their product reach a broader market.
Also, you're not going to have the amount of CBD (or other cannabinoids) clearly stated on the label - and knowing the dosage is important, especially for those hoping to treat more severe conditions such as Parkinson's or Multiple Sclerosis. It's also unlikely the best CBD oil for pain Amazon has to offer even includes the beneficial cannabinoids that provide relief.
On top of that, you'll have to dig much deeper to find out where they source their hemp for extraction and cross your fingers that it's not from a region in China or India where pesticides and other toxins are used due to different regulations. Worse yet, don't expect to see any Certificates of Analysis (CoA) that prove their CBD product is free from common contaminants like heavy metals, pesticides, residual solvents, and microbials.
If Not Amazon, Where Should I Buy CBD Oil Online?
There are plenty of great resources to research CBD. You can look at CBD reviews from top brands to discover who sells what, whether or not their products are safe, and what actual customers say about them.
You'll want to purchase from top CBD brands like Joy Organics or seed to sale companies like Charlotte's Web who solely focus on growing their own hemp and manufacturing their own CBD in the USA. Avoid brands that make medical claims and avoid CBD that's derived from non-USA hemp. We recommend shopping full-spectrum rather than isolates.
To date, Amazon restricts the sale of CBD on its website due to its scheduling status with the federal government. Up until very recently, CBD remained a Schedule I drug, meaning it has a high potential for abuse and no recognized medical potential.
Recently, however, the DEA took the unprecedented step of lowering CBD to Schedule V. This is the first time anything cannabis-related has ever moved down from Schedule I since the program was introduced in 1970 after the Controlled Substances Act passed under then-President Richard Nixon. For context, heroin is considered a schedule 1 drug and cough syrup is a schedule V.
The bottom line is this: Do not buy CBD products on Amazon. There are plenty of legitimate brands that sell CBD directly to customers, saving you the hassle of accidentally buying oil derived from hemp when you are really looking for the relief offered by CBD.
Frequently Asked Questions
Can you buy CBD oil on Amazon?
It is illegal for Amazon to sell products containing cannabidiol (CBD). Instead what you will often find is hemp extract or hemp seed oil which is not the same as CBD oil. Amazon suppliers will sometimes advertise the health benefits of "hemp oil" as it relates to CBD, but be aware the claims only pertain to "full-spectrum extracts" not hemp seed oils.
What's the best-selling CBD oil on Amazon?
Amazon is unable to sell actual CBD products, what you will find is "hemp oil" masquerading as CBD oil. However, if you are in the market for a hemp oil there are a variety of "best selling" options. Please note hemp oil is not CBD and does not have the same (or as many) benefits as CBD oil. If you are interested in trying hemp oil we suggest a brand like Ananda Hemp.
Why can't I find CBD oil on Amazon?
It is illegal for Amazon to sell CBD oil including but not limited to: rich hemp oil containing CBD, and full-spectrum hemp oil containing CBD. Up until recently cannabidiol or CBD was classified as a schedule 1 controlled substance. It has since been reclassified as schedule V, but Amazon still prohibits the sale.