CBDPure
(4)
CBDPure Coupon + Reviews
CBDPure is an online retailer based out of Washington. Their oil is extracted from certified organic standards industrial hemp that is grown in the state of Colorado, USA. There are no pesticides or herbicides used in growing the hemp. Each batch is certified and tested by third party labs to ensure purity and quality. They are known for having high CBD content and excellent customer service. Their products are 100% legal and perfectly safe to use. They don't contain THC which causes the phsychoactive effects that make you feel high. If you came here for a CBDPure discount code you can find them at the right side of this page. If you are a current customer or plan on purchasing products from them please leave a CBDpure review at the bottom of this page
What's Unique About CBDPure?
They offer a 90-day guarantee on their products (very few brands will do this)
They use C02 extraction methods
Use cold-pressed unrefined hemp oil
3rd party Pesticide Testing, Microbiological Screening, Terpene Analysis, and Residual Solvent Testing
The most popular product is the 300mg tincture
Products are Full Spectrum CBD and contain less than .3% THC
CBDPure doesn't use artificial or synthetic ingredients
CBDPure Products
Hemp Oil Extracts
Their Hemp Oil Extracts are consistently rated as one of the best in the industry. This is their main focus and is confident enough to offer a 90-day money back guarantee. Their tinctures are 100% natural organic, safe, and legal. These have less than .3% THC and won't get you high. These are Full Spectrum Hemp oil Extracts and each tincture has 60 servings. Full Spectrum They have a natural hemp flavor and are backed by a 90-day guarantee. The prices below don't reflect the CBDPure coupon codes we have on this site so be sure to apply one to take off the price.
2oz 100 mg - $29.99 2 oz 300 mg - $54.99 2 oz 600 mg - $79.99



Softgels
Each Softgel contains 25mg cannabidiol and the bottle has 30 softgels totaling 750mg of CBD. This content is stronger than average bottles we've seen. Softgels are great if you don't want to worry about the taste of hemp oil. They're easy to swallow and also backed by the 90-day money back guarantee. Dosage recommended for adults is 1 per day and you can increase this based on whether or not you feel the effects. I've taken up to 100mg at night to help me sleep. The CBDpure coupons also can be added to save on the pricing below.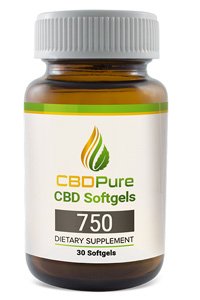 1 month supply $ 99.99
3 months supply $83.33 / bottle = $249.99
6 months supply $69.99 / bottle = $419.99
3rd Party Lab Testing For Purity
We've mentioned in our guides on buying CBD oil to make sure the brands you purchase from have 3rd party lab testing to confirm things like CBD content, ingredients, purity, and more. CBDPure.com does have transparent 3rd party lab testing. This is one reason they make our list of best cbd oils.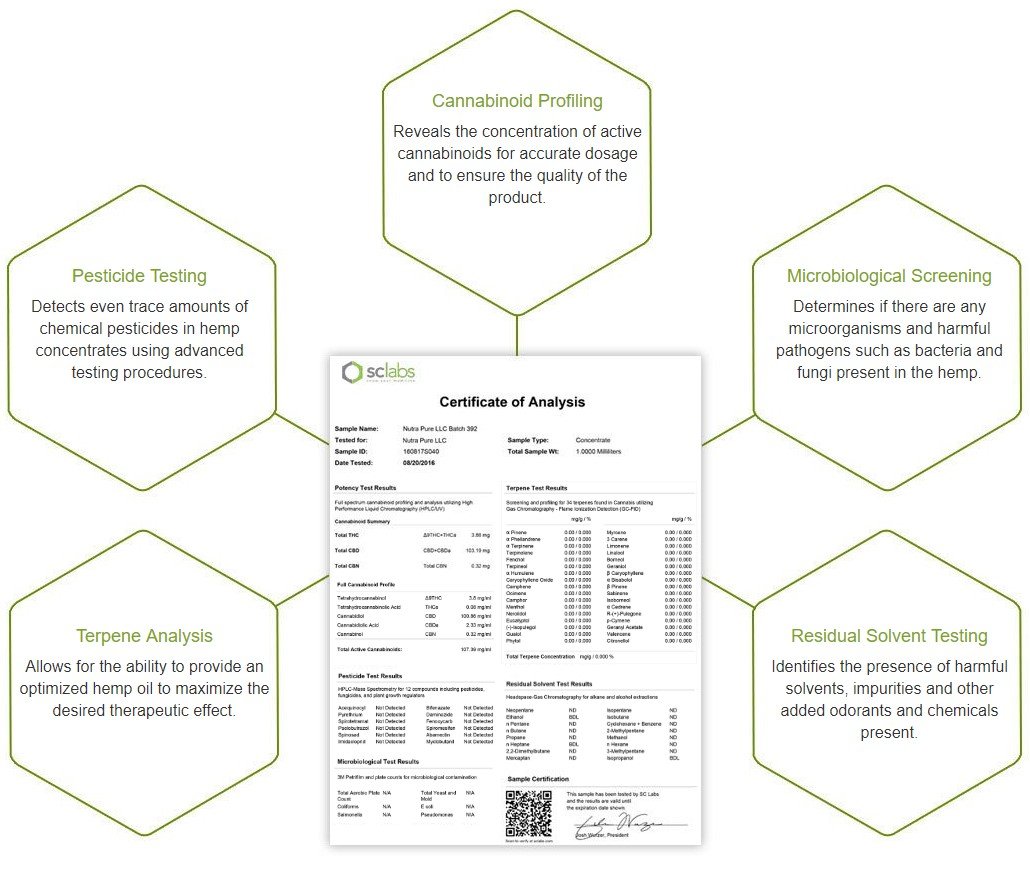 Pros of CBDPure
Mainly focus on hemp oil extracts resulting in top quality
Confidently offer a 90-day money back guarantee
Independent 3rd party lab tested for quality
CBDpure coupon codes available
Consistently make the "Best CBD" lists on review sites
Cons of CBDPure
Limited products offered
No Free Shipping
Only Ship To USA, Canada, and the UK
Additional Thoughts To Consider About CBDPure
We've mentioned in our guides that when you shop for CBD there are certain brands that only focus on 1 or two products like CBD oil and/or CBD Capsules. CBDPure.com is no exception. The advantages of considering brands that do this is they put all their efforts in improving these products rather than marketing several other products like edibles and unique CBD infused stuff. Their products apply to those who don't want to get high. If you came here for a CBDPure discount code you can find them at the right side of this page. If you are a current customer or plan on purchasing products from them please leave a CBDpure review at the bottom of this page so we can help our community with transparency around this CBD retailer.
4 CBDPure Reviews
Daniel

Been using the Hemp Oil 300. Tastes fine and works well lowering my anxiety. I use it in the morning and after work. 2018-07-23 18:33:00

Kristin

I'm almost done with my softgels. I can't really compare them with other ones but I have no complaints and will get more. They don't feel intense or anything but very relaxing. 2018-08-01 01:30:19

John Felipe

I've also tried the hemp oil 300 tastes good but kind of expensive. Take my CBDpure review with a grain of salt because I haven't tried other companies but I think they are all probably expensive 2018-08-18 19:49:34

Jenny

I've been taking the capsules which are nice because you don't taste the hemp or weed flavor. Some of these CBD products cost a lot even with the coupons. I do really think CBD has it's benefits though. 2018-11-05 21:04:23