Glori Blends
(2)
Glori Blends Reviews + Coupon Code
Glori Blends is an online hemp CBD retailer that offers fast and and efficient results safely and legally. Their CBD products are free of THC and are therefore non psychoactive. They offer a variety of products like CBD oil, Capsules, CBD for Pets, and Topicals. Their best sellers include the Bliss "Mood Stabilization", the Relief "Pain" oil, and their "Daily" tincture. Glori Blends products are whole plant full-spectrum meaning all terpenes are included which is what we recommend as opposed to isolated CBD products. Glori Blends formulates their products based on individuals who have specific needs. If you're here for a Gori Blends coupon you can find them on the right side. If you're here for our Glori Blends customer reviews you can find them below.
What's Unique About Glori Blends?
They offer whole plant full-spectrum hemp derived cannabinoid products

They offer a 15 minute free consultation via chat or phone with an expert

Glori Blends coupons among the best we've seen

Products are GMO free, lab tested, natural, and organic
Glori Blends CBD Products
CBD Oils
Glori blends have five different kinds of hemp derived CBD tinctures, each selling at $175.00. The five include: Mood stabilization, pain relief, inflammation relief, focus and sleep tinctures. They also have a whole plant hemp tincture that is ideal for everyday use. It contains 500mg of whole plant hemp and sells at $65. You can use a Glori Blends coupon code to knock off 50% here. The pain relief tincture contains whole plant hemp extract mixed in fractionated coconut oil with terpenes added to it. It is intended for the relief of both acute and chronic pain including joint stiffness and aches. It contains 1500mg of hemp extract. The Lucid/Focus tincture had pinene and limonene which have shown great benefits in enhancing concentration.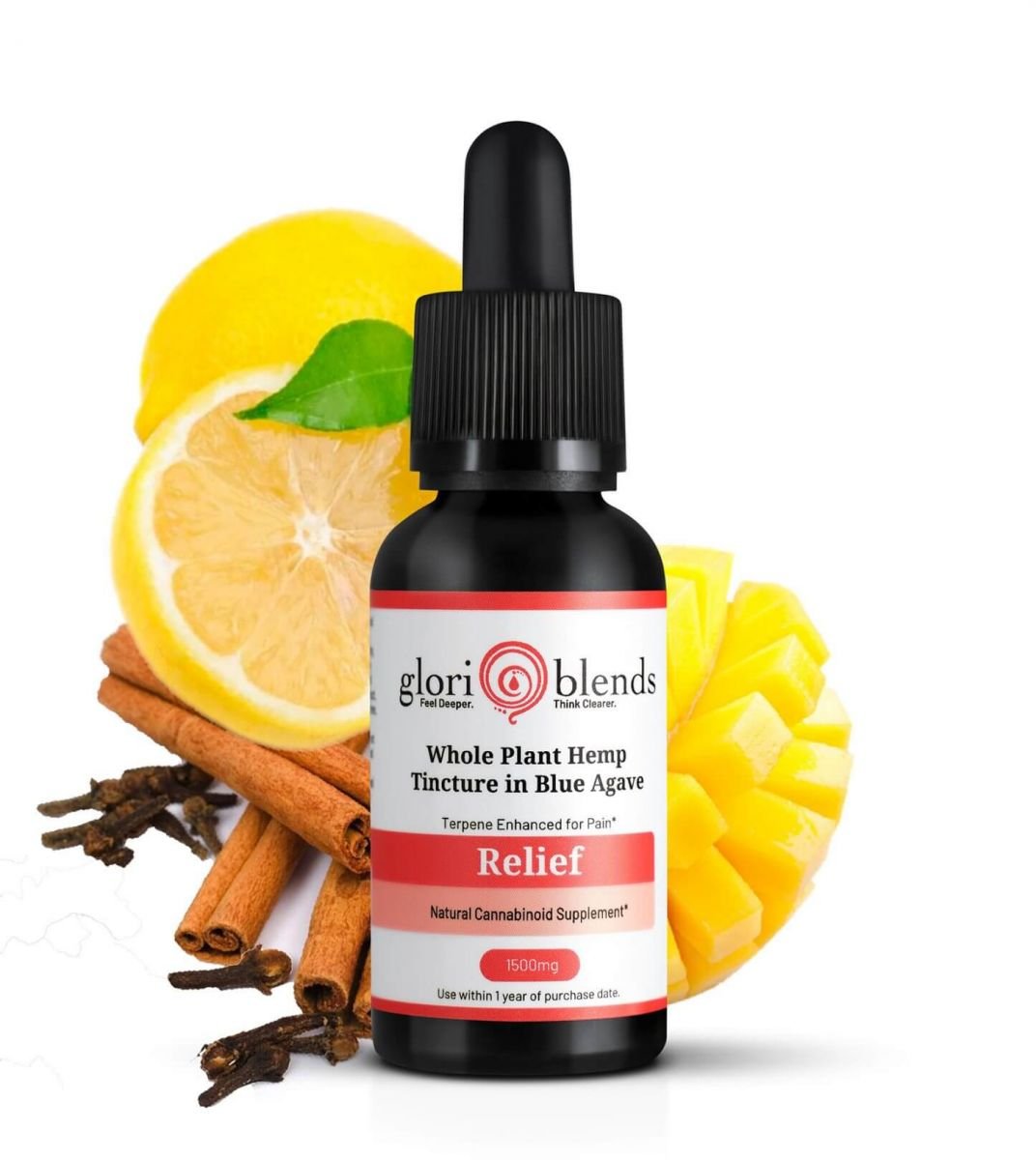 CBD Capsules
The Glori blends capsules also come in five different categories, similar to those of the tinctures. They all cost between $ 40-150. The Sleep capsules contain whole plant hemp extract, coconut oil, Beta-Caryophyllene, Linalool and Myrcene. These capsules were intended to aid in falling asleep and staying asleep, the unique terpene blend supports relaxation, relieves anxiety and has sedative-like effects. The anti inflammatory capsules/ Thrive capsules contain Limonene which is a powerful anti inflammatory agent. All their products contain less than 0.3% THC and are safe for use even by children.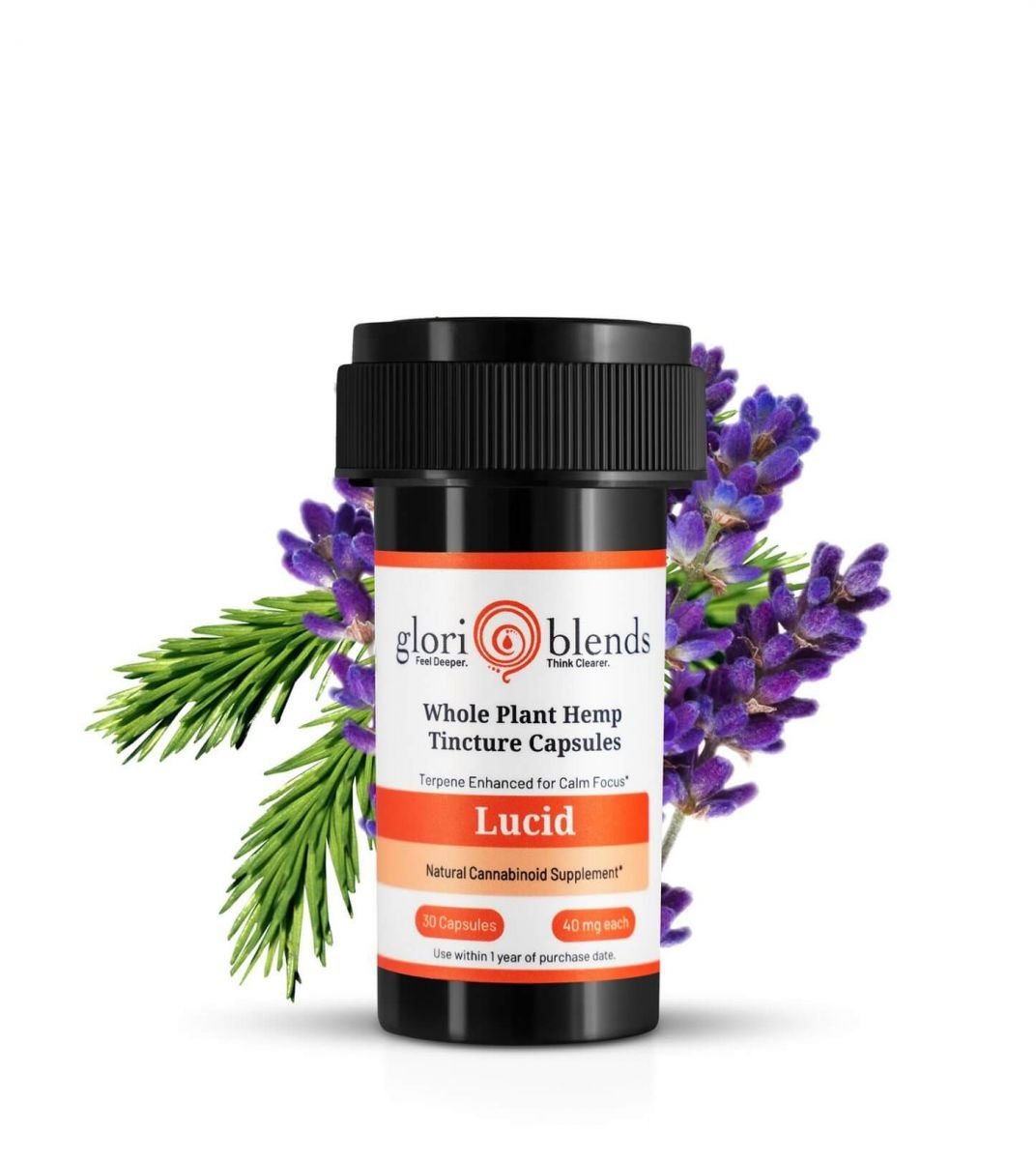 CBD Topicals
Topicals are a fast and effective way to combat skin inflammation or joint aches. In this range, Glori blends offer two products: whole plant hemp salve and Glori Ice.The salve contains hemp extract, Beeswax, Cranberry Powder, Grape seed Oil, Tea Tree Oil, Arnica & Lavender Flowers, Damiana, Neem and Poppy Leaves. All these herbs work together to relieve pain, aches and inflammation on the skin and joints. Glori Ice is a hemp product formulated for pain, it contains menthol and arnica which provide instant relief from sports related aches and pains.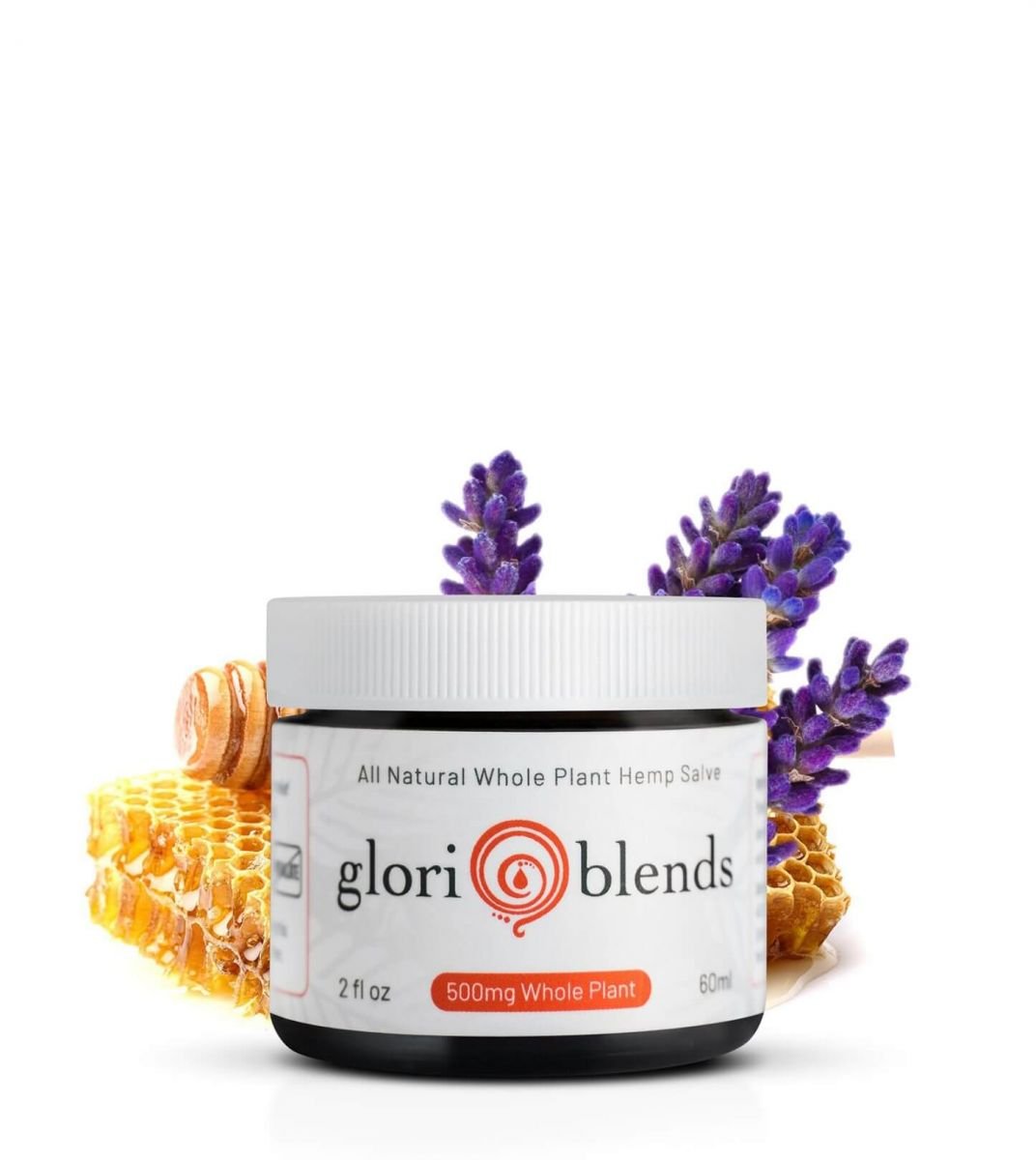 CBD for Pets
They offer two hemp derived products for pets: calming drops and a coat spray. The calming drops help to combat anxiety and restlessness in your pet, containing whole plant hemp extract in fractionated coconut oil. The recommended dosage 1-2 drops twice daily. You can mix the oil with the pet's food to conceal the earthy taste of CBD oil. The coat spray has Beta-Caryophyllene and essential oils (Rosemary, Lavender) that help to deal with annoying dandruff and itchiness in the skin of your pet.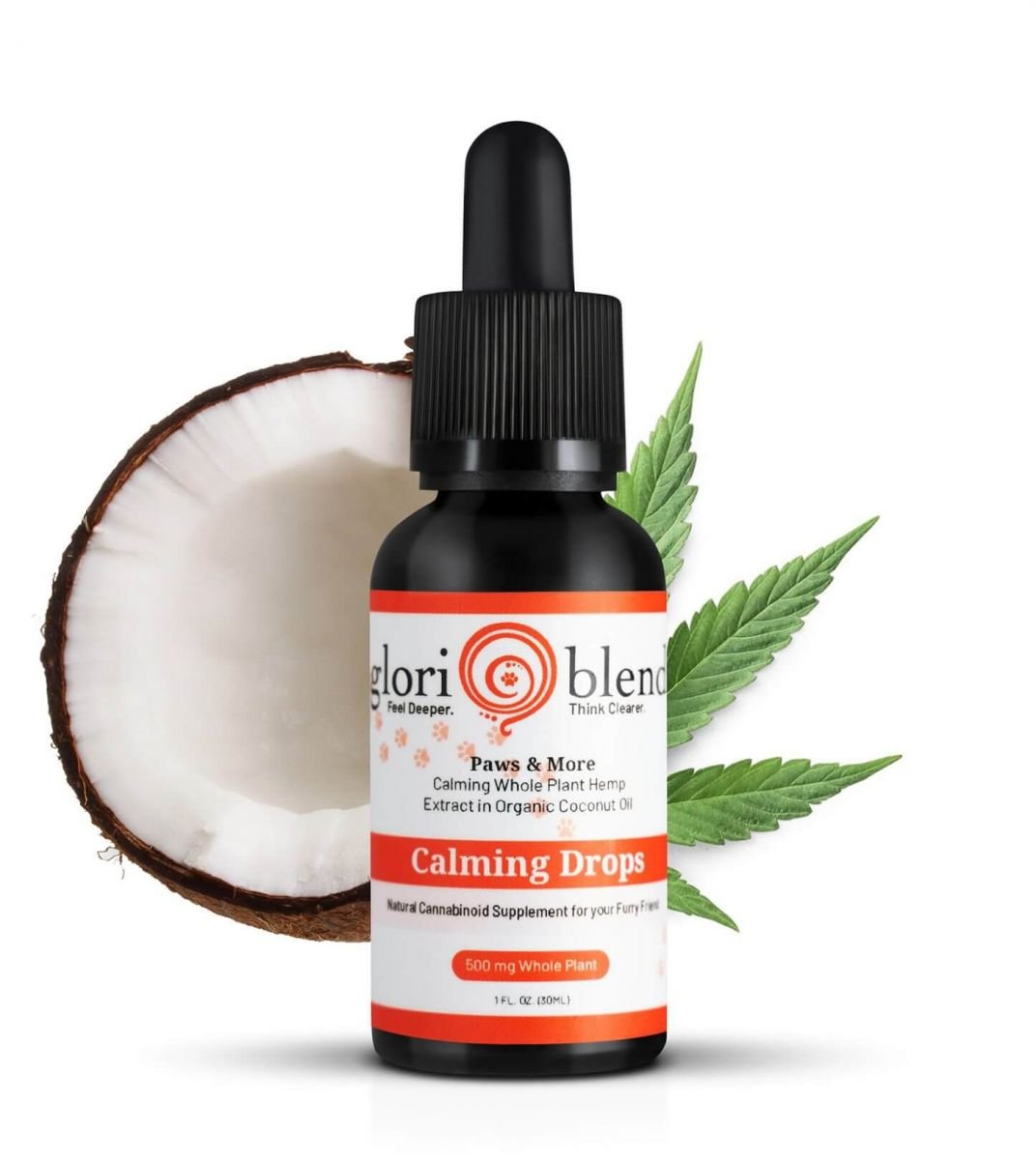 Glori Blends CBD Pros
Wide range of products enriched with terpenes to give full entourage effects

They ship to all the US states

All products have less than 0.3% THC as approved in the 2014 US Farm bill

They offer wholesale opportunities

All their products are natural and organic and non GMO

All products are lab tested for cannabinoid potency.

Glori Blends coupon code at 50%

All plants are grown in Colorado USA with strict growing practices
Glori Blends CBD Cons
CBD Not FDA approved

No free shipping

No international shipping

No money back guarantee
Disclaimer: The following reviews are made by consumers. Glori Blends has not reviewed and therefore doesn't endorse, support, or approve the reviews or recommendations left by consumers. These statements have not been evaluated by the FDA.Glori Blends products are not intended to diagnose, treat, cure, or prevent any disease.
2 Glori Blends Reviews
Johnny Morrissey

These are the best CBD products I have used to date. Thanks for the review! 2019-01-19 21:16:15

Nick

I can't believe how well these actually work. My whole family are loyal customers! 2019-01-29 15:12:26