Hemp Bombs
(2)
Hemp Bombs Coupon + Review
Hemp Bombs is a premium CBD retailer offering hemp extracts in a variety of different forms. They've build a strong brand with positive customer feedback, Instagram content, and by their 100% satisfaction guarantee. This means they offer a 100% money back guarantee on all products for customers who are unsatisfied. You can learn everything there is to be know about CBD on their site as they provide beginner guides that help you identify whether or not CBD can help improve the quality of your life. We'll dive deeper into their products below. If you're here for a Hemp Bombs coupon code we update them on the right. If you're looking for Hemp Bombs reviews scroll down. Be sure to leave a review of your own below!
Unique Points About Hemp Bombs
Offer variety of popular full Isolate CBD products

In-House manufacturing meaning they manage the quality of their CBD

Have very high concentrated CBD oil options

They exclusively use premium grade organic-certified European hemp for all products

They use a pure CO2 extraction process
Hemp Bombs CBD Products
Hemp Bombs CBD Oil Tincture
Hemp bombs offer CBD tinctures in two distinct flavors; refreshing peppermint or juicy watermelon flavors. They make their tinctures from European sourced organic hemp and use super critical CO2 extraction to obtain THC free oil that is free of all impurities. Their tinctures come in five concentrations with pricing options. You can use one of our Hemp Bombs coupons to knock off 15% or more on these oils.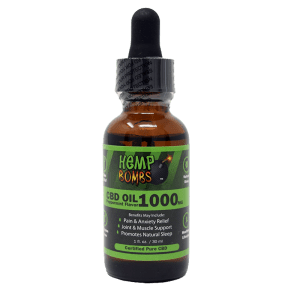 300mg - $49.99
600mg - $74.99
1000mg - $99.99
2000mg - $169.99
4000mg - $299.99
Hemp Bombs CBD Capsules
Hemp Bombs CBD Capsules contain a potent dose of pure CBD in an easily digestible capsule form. This is a great option if you're looking to avoid the taste of hemp oil and make sure dosages are completely acurateThe capsules come in five different counts. Each capsule contains 15mg except for the high potency version which contains 25mg of CBD and is ideal for people needing higher concentrations of CBD. They recommend taking one to two capsules per day. They also offer a chill shot that features soothing botanicals along with CBD – both White Willow Bark and Passionflower are natural compounds known to promote soothing relaxation. White Willow Bark has pain relieving properties while Passiflora is a popular herbal supplement known for its anxiety-relieving potential.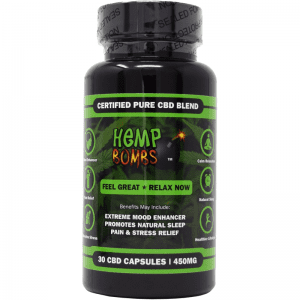 5 Count: $14.99
15 Count: $34.99
30 Count: $59.99
60 Count: $99.99
60 CT HP: $139.99
Hemp Bombs E-Liquid
Hemp bombs have a large e-liquid range which comes in 12 unique flavors including Glazed Chocolate Donut, Vanilla Cupcake Swirl, and Whipped Marshmallow Dream. CBD E-Lquids are one of the fastest ways to realize the benefits of CBD. It's one of the most efficent ways to have CBD enter your blood stream as opposed to edibles. They also come in different sizes and potencies with the breakdown below. The 1000mg bottle contains 19.46mg of CBD per ml while the full bottle contains 1167mg of CBD. Along with this, they sell CBD Vape Tank Cartridges which are pre-loaded with e-liquid. They come in sizes of 125mg, 300mg, and 1,000mg. Look for a discount code to save on these.
75mg CBD 16.5ml: $14.99
1000mg CBD 60ml: $99.99
4000mg CBD 120ml: $299.99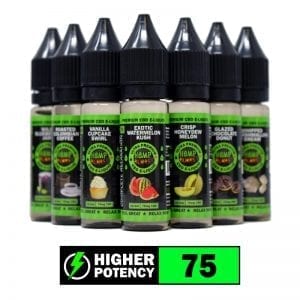 CBD Gummies
Their CBD Gummy Bears contain CBD isolate, which means they have no Tetrahydrocannabinol. They are available in 5-count, 15-count, 30-count and 60-count packages sold at different prices. The 60-count gummies are roughly $1.65 a piece, while the 5-count is roughly $2.99. You can capitalize with a Hemp Bombs coupon code for these and all edibles.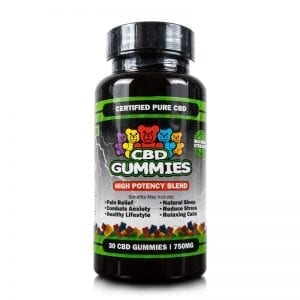 CBD Pain Freeze
Hemp Bombs CBD Pain Freeze is great for arthritis, post workout, sunburn and fibromyalgia. A full dose of CBD is mixed with a cold therapy rub to provide long lasting relief. It is also infused with aloe vera. The CBD Pain Freeze has a somewhat icy hot feeling so to start just rub a very small amount on and see how you feel. The CBD should help with inflammation while reducing the pain properties. These come in 2 options being 4 oz for $39.99 and 1 oz for $14.99.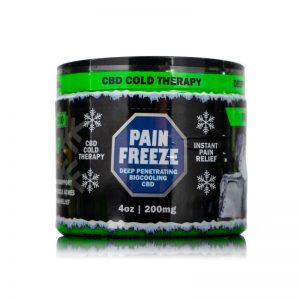 Pet CBD Oil
They got your pups covered with a CBD tincture available in 125mg, 300mg, and 1000mg concentrations. They are available in chicken or beef flavors and are used to relieve stress, anxiety, chronic pain and other pet health issues. You can wither put drops in their food or ideally put the drops under their tongue. Keep in mind CBD oil for pets is the same product as CBD for humans. The difference is the dosage. Pet CBD oils are less expensive as the concentrations are lower, starting at just $29.99. Yes, our Hemp Bombs coupons work here as well.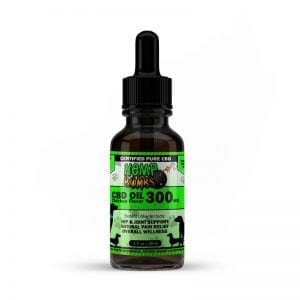 Hemp Bombs CBD Pros
They comply with third party testing and results are displayed on the website for all and sundry.

All products are THC free, they only use 99 percent pure CBD isolate

Have a wide range of CBD products

Hemp Bombs coupon codes up to 30% off

They claim to work with some of the country's leading nutritionists to blend high purity CBD and other natural botanical extracts

They offer an affiliate program where regular buyers can earn by referring others

Offer discounts for veterans and seniors

They offer sample bundles for those who wish to get started on their products.

International shipping with expedited options
Hemp Bombs CBD Cons
Not FDA approved

Higher than average prices
How To Use Our Hemp Bombs Coupon Codes
In order to redeem our Hemp Bombs coupon code, scroll to the top of this page and click "Get Coupon". You can then copy the code from the popup and a new window opens up to hempbombs.com. From there you can shop and to to the checkout page. Search for a box that says "apply coupon". You can paste the code there and watch your total price go down!
Disclaimer: The following reviews are made by consumers. Hemp Bombs has not reviewed and therefore doesn't endorse, support, or approve the reviews or recommendations left by consumers. These statements have not been evaluated by the FDA. Hemp Bombs products are not intended to diagnose, treat, cure, or prevent any disease.
2 Hemp Bombs Reviews
Eli Lee

The CBD Freeze really is awesome! It rubs on easy and doesn't smell bad like some of the other pain freezes. I'm looking forward to mixing it with my daily CBD oil dosage. 2018-12-31 02:05:32

Ariel H

I'm looking for reviews on the Eliquids. Has anyone tried them? 2019-01-21 19:52:05