King Kanine
(0)
King Kanine Coupons + Reviews
King Kanine has earned a reputation for being the premier CBD brand for pets. The King Kalm line of hemp products for pets includes a comprehensive selection of supplements and topical ointments specifically formulated for the four-legged members of your family. The CBD used in King Kanine products is derived from industrial hemp cultivated in the United States. Additionally, each product is formulated by licensed pharmacists and tested for pesticides, mycotoxin, residual solvents, and other unnatural substances. Most importantly, King Kanine CBD contains no THC meaning your dog or cat will not get high.
What's Unique About King Kanine CBD?
A diverse line of CBD products

Made with naturally-derived ingredients

Different dosages for all pet sizes

No THC
King Kanine Products
King Kalm CBD Oil
The signature collection of CBD oil for pets has cemented King Kanine's position as the leading brand of CBD for pets. King Kalm's unique formula combines natural hemp-derived CBD oil with arctic krill oil, a proven source of essential oils like omega-3 fatty acids. These oils can be used to aid pets with a wide range of symptoms like sleeping problems, lack of appetite, and anxiety disorders. King Kanine's award-winning CBD oils are available in different dosages to meet the needs of all types of dogs, cats, and other household pets.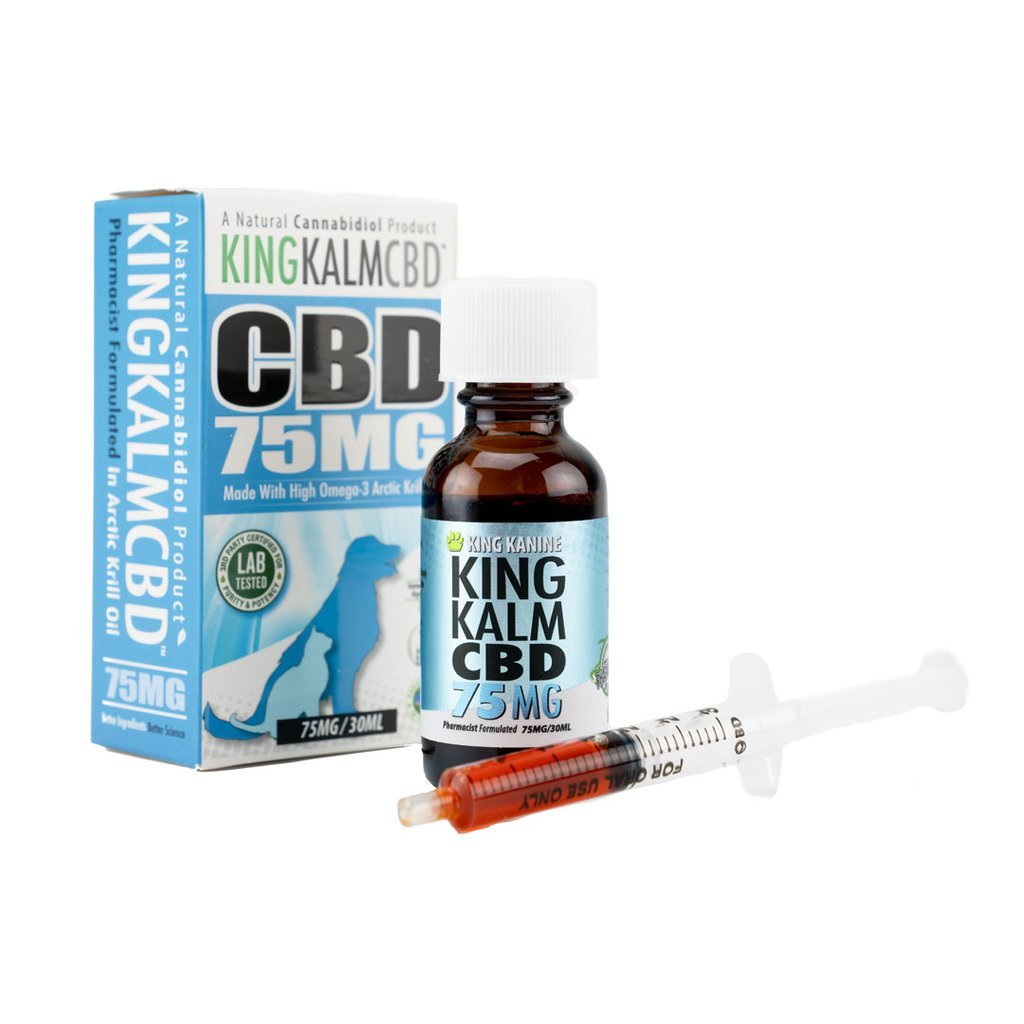 King Kalm CBD Balm
This CBD based pet balm provides owners and their pets with an all-natural alternative to treat common skin conditions like redness, dryness, and irritation. In addition to CBD which can heal irritated areas of the skin, King Kalm CBD Balm contains natural moisturizers like beeswax and coconut oil. This topical solution is also formulated with natural manuka honey to help repair damaged tissue and protect the skin against bacteria and germs. King Kalm CBD Balm for pets is recommended for dry and rough snouts, paws, and elbows.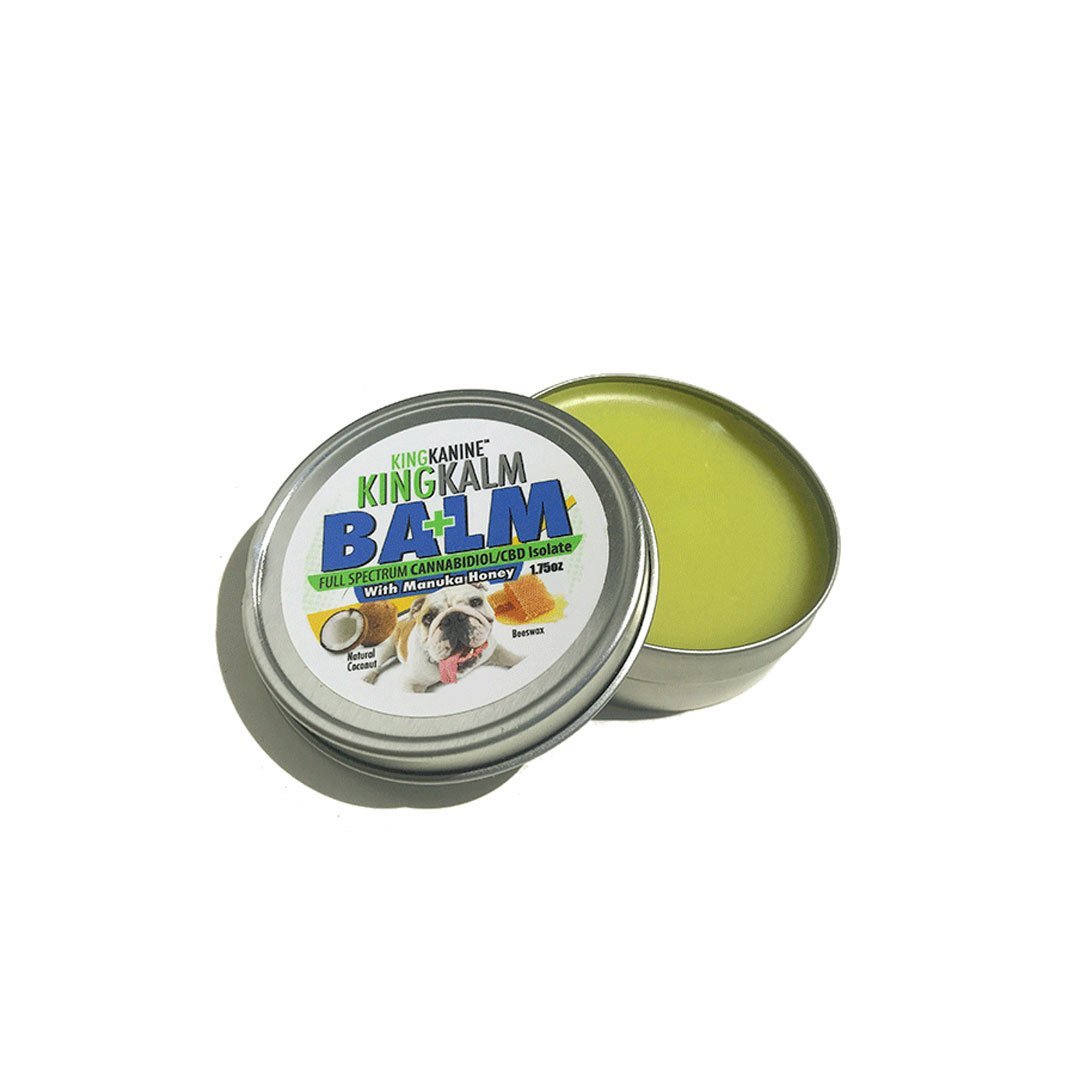 King Kalm Soothe
Like the rest of King Kanine products, the King Kalm Soothe combines CBD with other natural ingredients to relieve pain associated with hot spots, dermal abrasions, and skin infections. This soothing spray combines the therapeutic properties of hemp-derived CBD with the natural healing benefits of aloe vera, chamomile, and tea tree oil.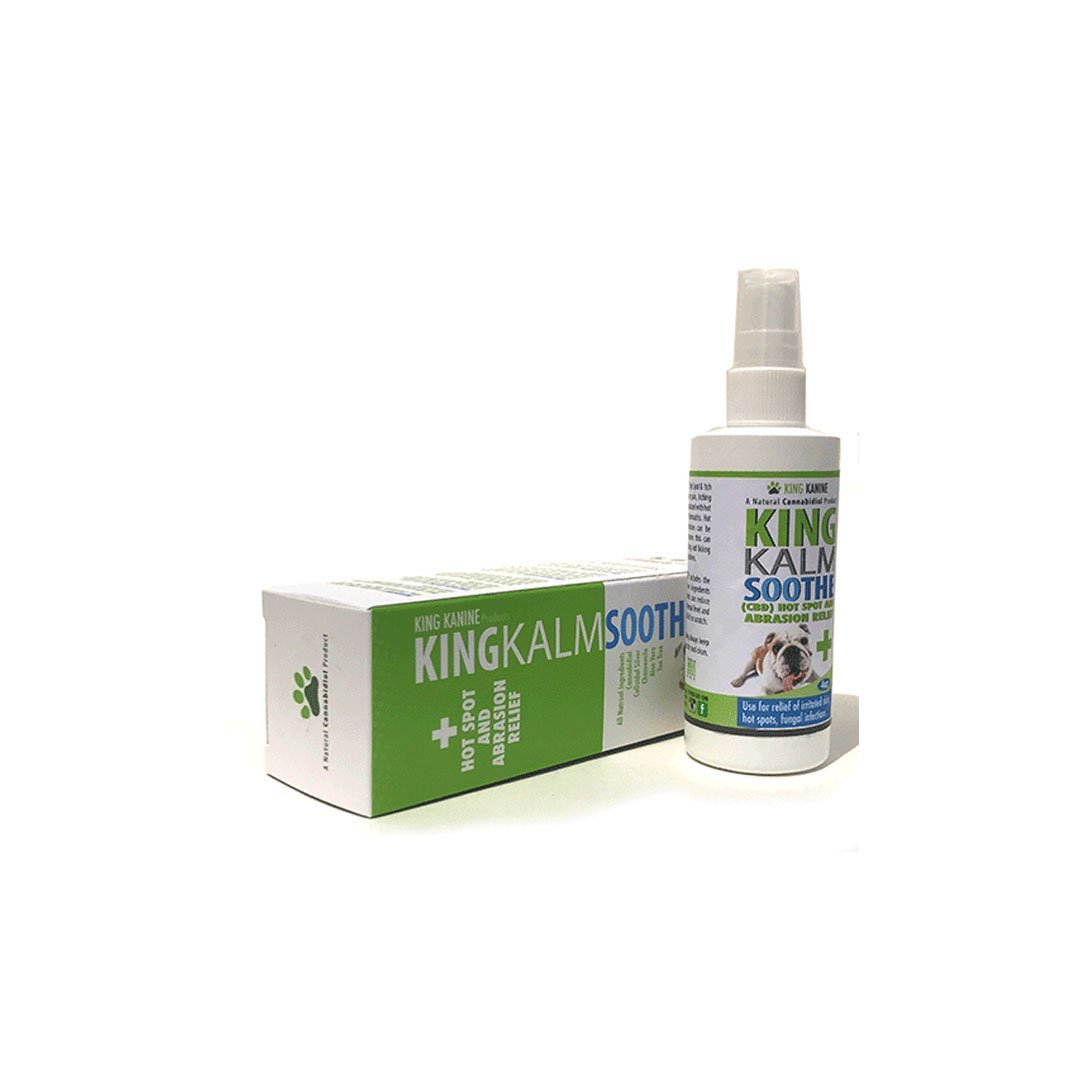 King Kalm Crunch
These organic treats infused with CBD offer owners a delicious and healthful way to spoil their pets. King Kalm cookies are available in three different flavors: Blueberry Apple Flax, Apple Cinnamon, and Honey Roasted Almond. All flavors are gluten-free and made with organic ingredients. Each 8oz bag of these CBD dog treats is packed with vitamins, macronutrients, and omega-3 fatty acids. If administering CBD oil to your pets is too difficult of a task, these treats are the perfect alternative. At the time of this review, these were priced at $34.99 not including one of our King Kanine coupons.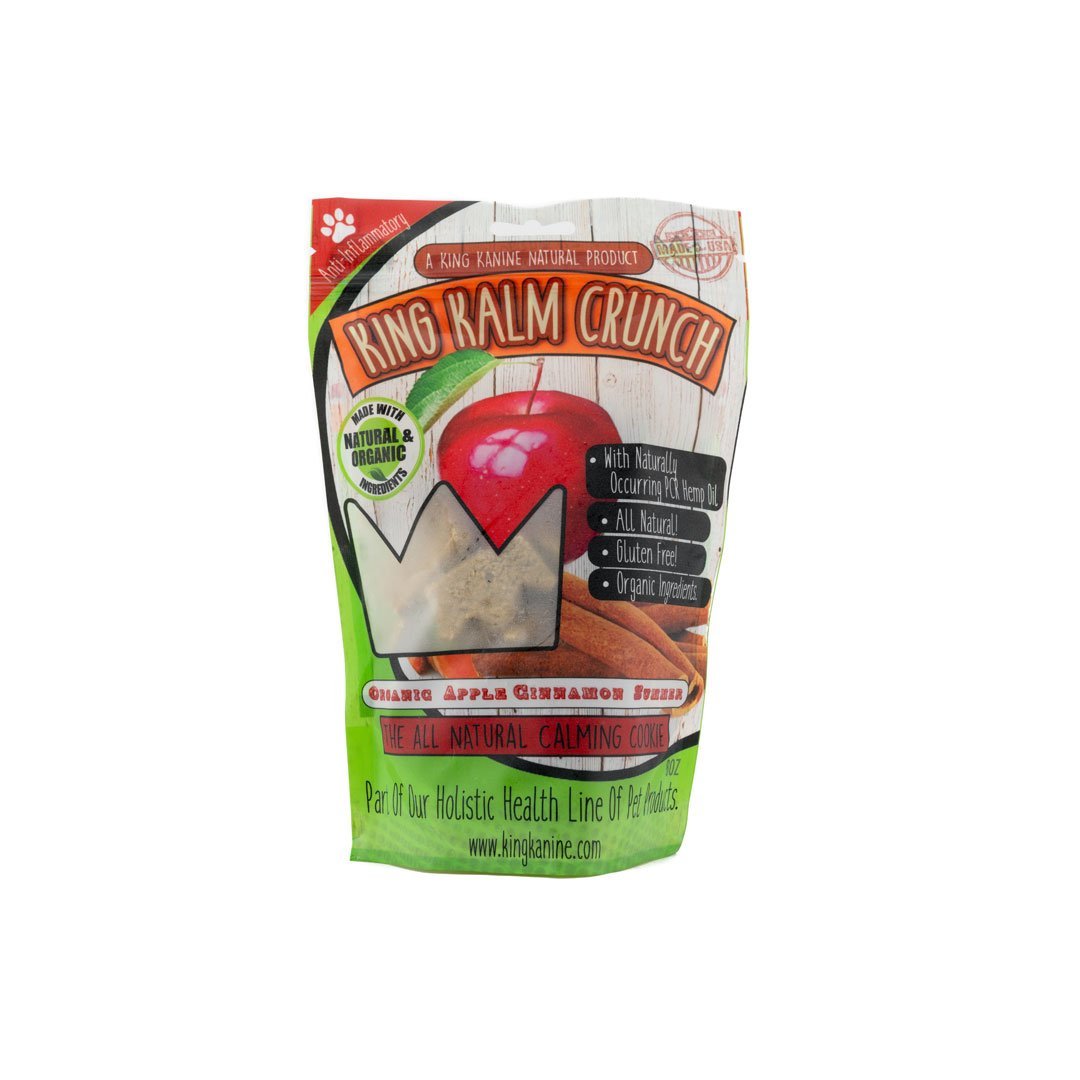 CBD Nerds Recommendations
Determining the right dosage of CBD-infused products for your pets is not always easy. Different species and breeds require different dosages due to variations in size and individual needs. While King Kanine products come with a handy dosage chart for dogs and cats, we recommend you consult with a professional to decide what type of CBD is right for your pet.
King Kanine Pros
International shipping

King Kanine coupon codes offered

Natural products

Pharmacist formulated

No THC

Award-winning products
Cons
CBD not yet approved by FDA

Not the least expensive CBD brand