Lord Jones
(2)
Lord Jones Coupons and Reviews
Lord Jones manufactures and distributes CBD products both online and in brick and mortar stores. They're one of the few brands offering confections which are made by hand in small batches. The batches come from Ecuadorian dark chocolate and full spectrum CBD. They take pride in offering CBD tinctures that are full spectrum, keeping the plant's terpenes and phytocannabinoids. If you're here for a Lord Jones coupon you can find them on the right. If you're looking for Lord Jones reviews scroll to the bottom.
What's Unique About Lord Jones CBD?
Offer unique handcrafted confections uniquely wrapped

Have full spectrum CBD products with maximum entourage effects

Have multiple stores spread out through the US states where cannabis is legalized

Known for having some of the better tasting CBD oils
Lord Jones CBD Products
CBD OIL
Lord Jones CBD tinctures retain the plant's original terpenes and phytocannabinoids to deliver a full-spectrum CBD with full entourage effects. Each drop of this tincture contains approximately 10mg of CBD. It is vegan, gluten free and free of any artificial flavors. However it contains stevia, so keep off if you have sensitivity to stevia. It is rich in Omega-3 fatty acids, which have been shown to promote cardiovascular health, reduce blood pressure and reduce chances of inflammation. When you purchase make sure to store at room temperature so it longer. All their products are shipped free of charge within the US. A bottle contains 250mg of CBD and retails at $ 60.00. You can use a Lord Jones coupon to save on that price.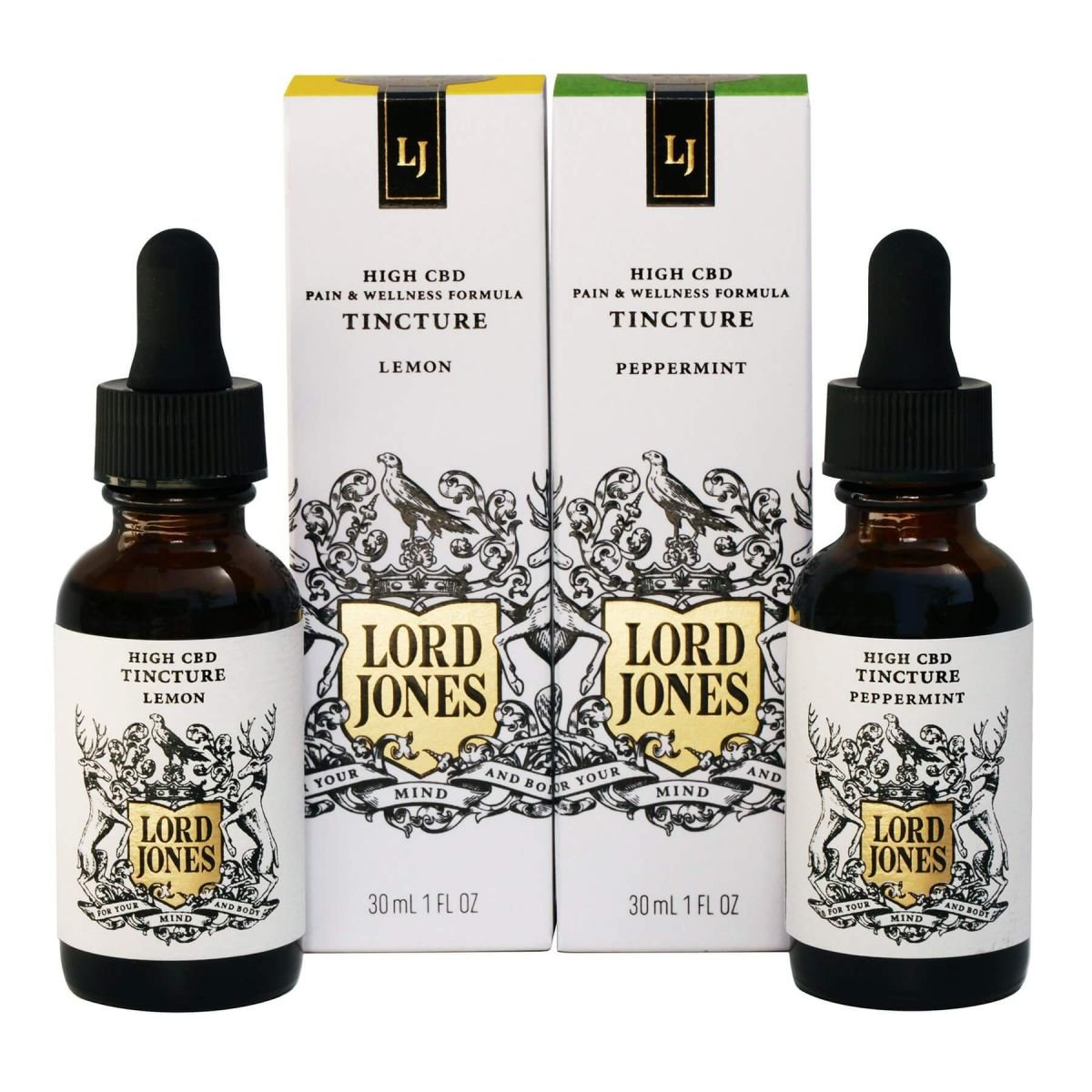 Skin Care – Body Lotion
Lord Jones body lotion is a rich and luxurious lotion that contains full spectrum CBD. It is designed to enhance maximum absorption through the skin. It features naturally inspired fragrances of mint and green citrus. It is also available Fragrance Free. The lotion is packed in a 50ml/1.7oz bottle containing 100mg of CBD and retails at $ 60.00 not including a Lord Jones discount code. Each drop of the lotion contains 2mg of CBD.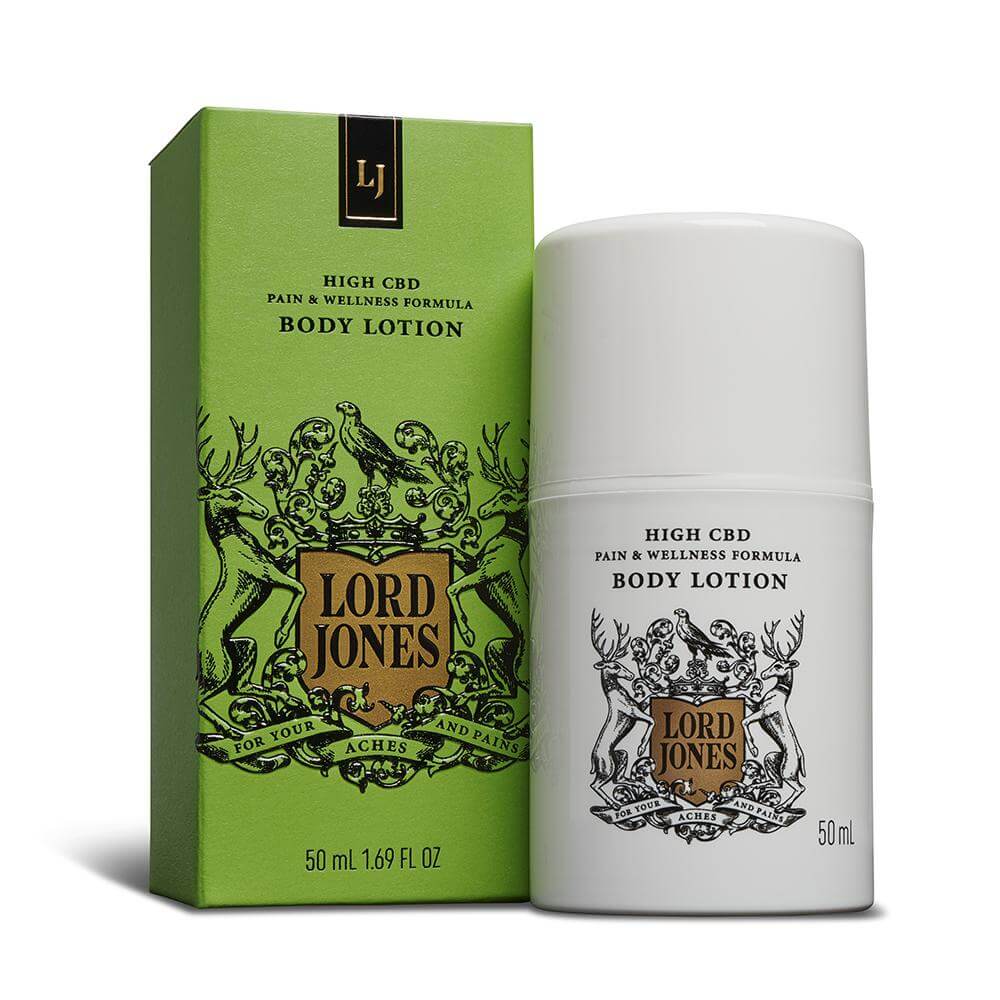 Confections
Lord Jones signature confections are the mainstay of this brand. Their gumdrops come in two flavors: sugarplum and mango Chili. The sugarlum combines a fruity taste with a tinge of ginger that masks the earthy CBD taste completely. The mango chilly comes with a combination of tangy mango hints, lime and ancho chili for the adventurous taste buds. Each gumdrop contains 20mg of CBD with nine pieces in each box. Most gumdrops we've reviewed come with 10mg of CBD so these are considerably stronger.
CBD Dark Chocolate Espresso Chews
These are handcrafted from high quality Ecuadorian dark chocolate and later infused with full spectrum hemp-derived CBD. Each chew contains 20mg of CBD with no artificial colors or flavors added. 20mg is a high concentration for a single chew so make sure not to eat too many.
CBD Gumdrops
Sigur Rós and Lord Jones have created a limited edition version of CBD gumdrops that blend the world's exotic berries into one pot inspired gummie. They are handmade from wild blackberries, strawberries, blueberries and the finest full-spectrum phytocannabinoid-rich CBD extract. Each gumdrop contains 20mg of CBD.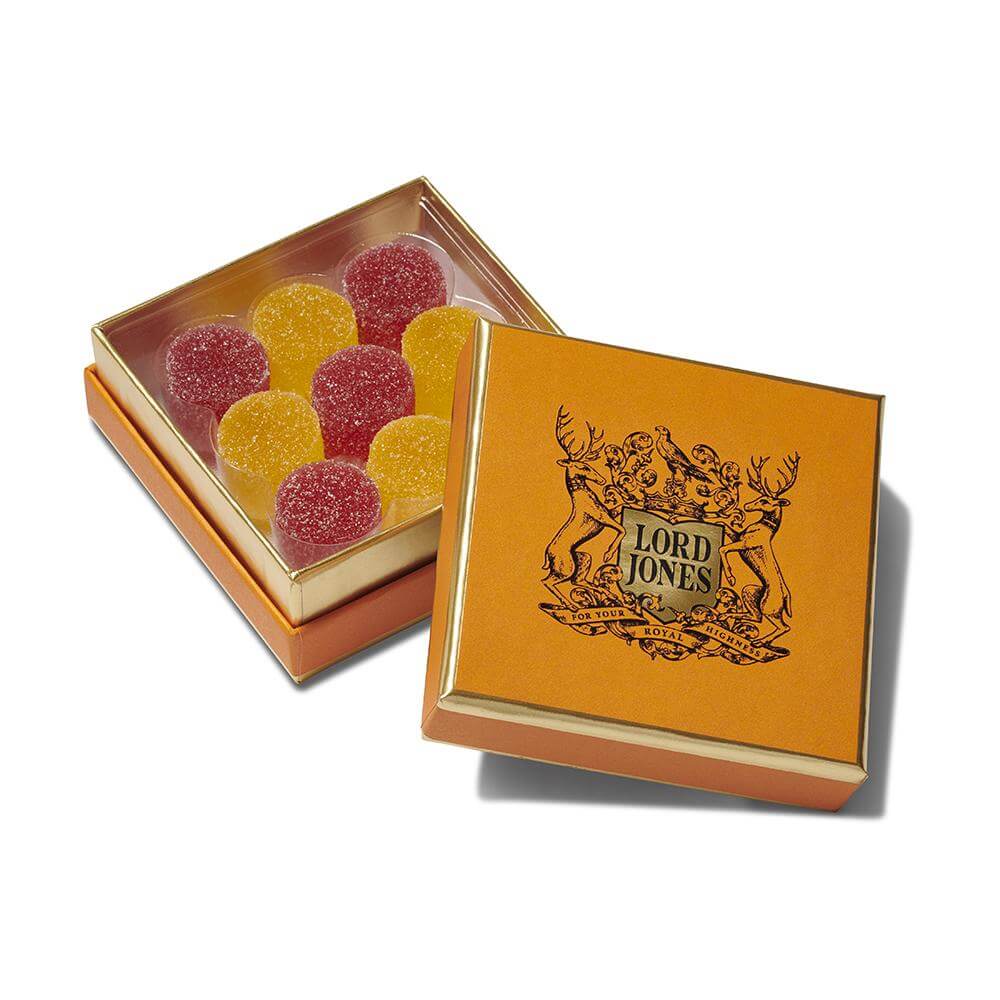 Gel Capsules
Their gel capsules are high in CBD therefore are suitable for those requiring higher daily intake of CBD as a daily supplement. Each gel capsule contains 25mg of CBD, with 30 capsules in each bottle. The capsules are formulated with nano technology to ensure maximum absorption and increased bio availability of the CBD. They are sugar free, gluten free and alcohol free. Each bottle retails at $85.00. Our Lord Jones coupons work when available.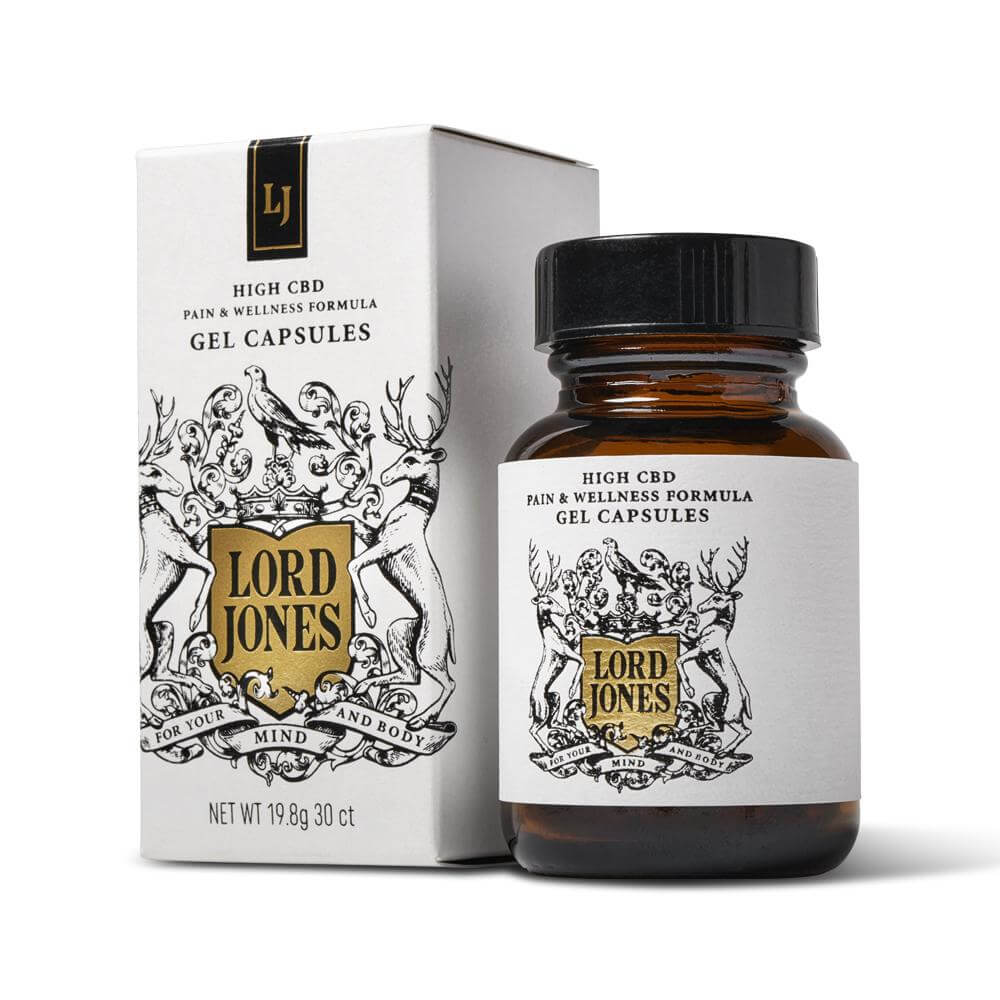 Apparel
Lord Jones sell cannabis branded tees and tank tops made from a mix of soft cotton and modal. They come in different sizes, some are gender specific while others are unisex.
Lord Jones CBD Pros
Offer a wide range of CBD products that are THC free therefore are non psychoactive.

Offer wholesale options for retailers at discount prices

Offer THC products where legal

Offer expedited shipping for orders with confections to avoid melting

Offer free Standard Shipping via USPS, FedEx and/or UPS
Lord Jones CBD Cons
No shipping outside the US

Lord Jones coupon codes seldom offered

Shipping takes long, up to 10 business days, but there is an option for express shipping for a small fee

Not FDA approved
2 Lord Jones Reviews
Brian Tee

Lord Jones has some really good CBD products. They aren't the cheapest and I undertand CBD is really expensive. I see the military coupon but are there any coupons if you aren't in the military? 2018-12-10 04:59:17

Betty Craft

My niece works in a well known canibus store. They were having a huge annual sale and included with her employee discount, I scored some pretty good deals on a number of pain relief formulations that she suggested. They were all new to me, so I tried them all. The one product that stood out far far above the rest for rapid pain relief was Lord Jones' High CBD Body Lotion. I have blown out shoulders from walking for years on crutches. I get the worst pain from the latter plus severe lower back pain from several back surgeries I had years ago. I rub my pained areas and in minutes my pain is all but gone. I swear by this stuff. In fact, my whole family is just hooked on this lotion. So suffice it to say, I highly suggest anyone who suffers from pain to give Lord Jones' CBD Body Lotion a try. 2019-02-15 16:06:06