Magical Butter
(9)
Magical Butter Coupons And Reviews
Magical Butter sells the world's first Botanical Extractor to help you create awesome recipes. The extractor helps you merge healthy herbs into butters, oils, lotions, grain alcohols, and more. The machine is very easy to use as it does all the work for you. It combines a blender with a digital thermostat and heat unit, grinds, heats, stirs and steeps your extract at the right temperatures. This allows you to get your intended infusion. If you're here for Magical Butter coupons you can find them on the right side of this page. If you're here for Magical Butter reviews please scroll down and don't forget to leave a review if you've bought their products!
Magical Butter Benefits
Magical butter offers a unique countertop botanical extractor that is designed for creating fantastic recipes, infusing the essence of healthy herbs such as cannabis into butter, oil, grain alcohol, lotions, and more. It is the first of its kind.

They are offering a new year's kit comprising of their top products on sale at a greatly discounted price.

High-quality products are easy to use for beginners

Magical Butter offers a huge 30% off coupon
Magical Butter Products
Magical Butter Machine
This top of the range kitchen appliance is scientifically designed to be able to create incredible recipes and botanical infusions with little or no labor. It is a three in one unit comprising of an immersion blender with a digital thermostat and heating unit. It grinds, heats, stirs and steeps your herbal extract while maintaining the correct time intervals and temperature. This means that you can achieve your desired infusion easily, safely, and consistently. All this is achieved with just the touch of a button. It makes 2-5 cups of liquids per cycle. It costs USD 174.95 and ships for free within the continental US. We have Magical Butter coupons that knock off $30 on these stainless steel masterpieces.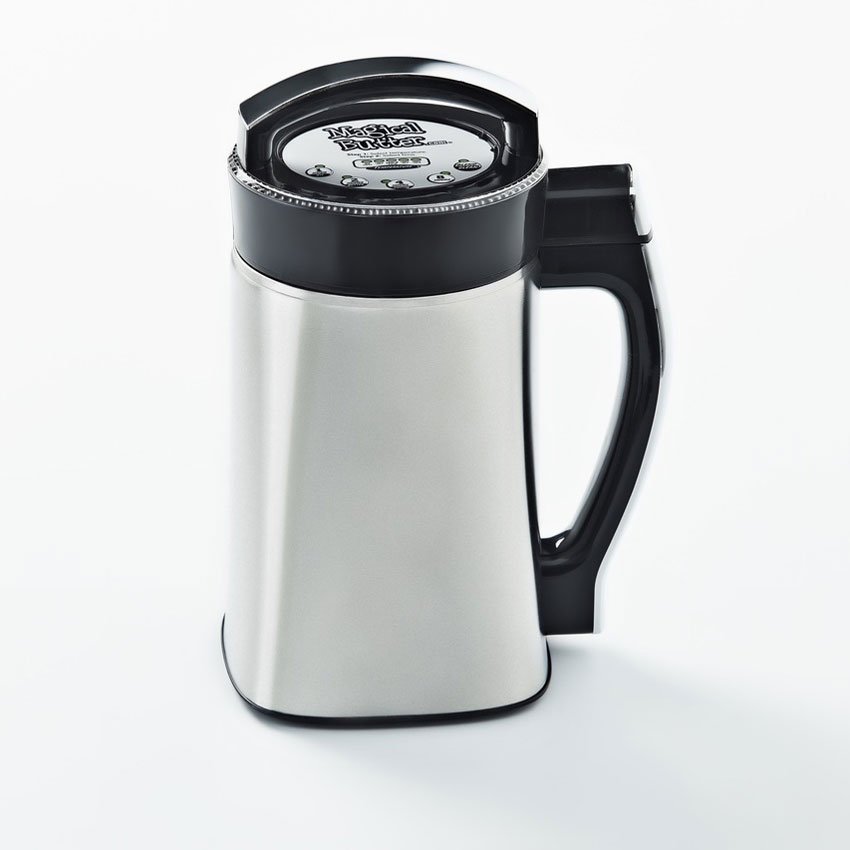 Decarbox Thermometer Combo Pack
The Decarbox Combo Pack has an integrated digital thermometer that allows you to set the precise temperature for decarboxylation and baking of your herbs. It also features a food-grade silicone shell to prevent the loss of valuable plant compounds. It costs $34.95 not including Magical Butter discount codes.
Chocolates
Magical butter offers three kinds of high-end Belgian chocolate made from the finest, ethically sourced ingredients: Dark, Milk, and White Chocolate. These chocolates have a high viscosity which makes them ideal for chocolate molding, thick coat dipping, candy making, desserts, and confection applications. They also do not need to be tempered, they come ready for use. They are gluten-free and certified AKC Kosher Dairy. You can add herbal butter and oils to rev up these delicious chocolates!
Magical Butter Dark Chocolate
This high-end Belgian chocolate has a delectable flavor and creamy consistency. With a high viscosity, it is easy to use as a dip, coat, chocolate molding, and candy making. It is peanut-free, tree nut-free, gluten-free, egg-free and celiac safe. It is shipped in a cold pack so you will not need to worry about it melting on the way as it gets to you. Magical butter claims that no child labor or slavery is used in the farming or production of any of their ingredients. The milk chocolate costs $12.95 for 1.00 LBS of chocolate. All the chocolates are shipped free of charge within the continental US.
Magical Butter Accessories
Magical butter sells a couple of herbal baking accessories including butter trays, gummy trays, square edible trays, gummy packs, purify filters and love gloves. Accessories are easy to shop and well priced.
Butter Tray
This is a lightweight nonstick silicone tray that costs $ 14.95. It provides a premium surface for infused butter and oils. It can make up to four full-size sticks of butter at a go plus one other fun-size stick. It is heat resistant and dishwasher safe.
New Year's Kit
Magical butter is offering a New Year's promotion kit that contains the MB2e device, Decarbox combo pack, a purity filter, silicone love glove and the MB cookbook all at $199.95. You can use one of the Magical Butter coupons for this product too.
Magical Butter Pros
They offer herbal recipes on their website

They offer 365 days product warranty

Norton secured check out

DIY vibe with an ease of use

Temperature control on a laboratory-grade product

30 days money-back guarantee

Have a lot of good customer reviews

Offer Magical Butter coupon codes

They offer free shipping within the continental USA
Magical Butter Cons
Do not offer a wide range of products

They do not offer free shipping outside the continental US
Magical Butter FAQ
How to Use Our CBD Magical Butter Coupon
In order to redeem your Magical Butter Machine discount code, you'll want to click "Get Coupon" from one of the offers above. Copy the code and a new window will pop up for you. Once this happens you'll want to shop products then look for the "coupon code" box at checkout. Simply paste your code in and watch your cart price go down!
Does The Magical Butter Smell?
Because the Magical Butter Machine has a secure lid and stirs itself, there is no smell while using it. The small is locked inside.
How Do You Clean The Magical Butter Machine?
This is easy, all you have to do is first unplug the machine then fill the pitcher with water. Add just one or two quick drops of dishwashing soap then plug the machine back in. After this simply hit the clean button and you're good to go.


Contact Magical Butter
Magical Butter is contactable in several different ways. Firstly their contact form is a quick and easy method of contacting them, but they also offer support via phone and email using details below,
Phone: 800-420-4334
Email: support@magicalbutter.com
Disclaimer: The following reviews are made by consumers. Magical Butter has not reviewed and therefore doesn't endorse, support, or approve the reviews or recommendations left by consumers. These statements have not been evaluated by the FDA. Magical Butter products are not intended to diagnose, treat, cure, or prevent any disease.
9 Magical Butter Reviews
Anonymous

Awesome piece, love the compact size and the no smell factor......we originally tried our cooking procedure in a crock pot....the whole house smelled disgusting for days! this option is WAY better. Only down size is its a little noisy, every time it kicked on to blend, it freaked out the cats. 2019-01-27 19:48:44

Jo-Anne

This is the most remarkable item and the most important one in my kitchen. I am a new user and was a bit nervous. I infused some butter on the weekend and then made brownies. The butter was so easy to make I cannot wait to infuse some oils and a milkshake. My son is feeling so much better using edibles. 2019-08-07 05:46:09

Mike

Making Cannabutter has never been easier. We at Hail Mary Jane are in love Magical Butter. We use it for almost every edible recipe we do at the office. 2019-08-08 13:49:10

Penny

Best tool ever...self cleaning mode is the bomb! 2019-08-09 13:16:20

Jodie

Would love to review the machine but I have yet to receive it. I paid $67 for shipping and then had to pay an additional $16 for duty and the charge on my credit card was more than my receipt was issued for. Then checking the tracking number and I see my machine is headed to TN instead of Canada when it was in Bellingham Washington! So far not a good start with this company..when I did call for an explanation I was told a supervisor would call me back and they never did. 2019-08-24 11:37:01

Andrew

I followed the directions and had great success. This machine does exactly what it's suppose to do and does it very, very well. Easy to use, well made machine, many, many uses with this. Compact, easy to clean and durable. Thank you MagicalButter! 2019-09-21 12:18:04

Jenny

You simply can't find an easier or more effective product that gives you the results you are looking for, and the customers service is RIDICULOUSLY fantastic. It is hard to find companies nowadays that stand behind their products, but these guys sure do! 2019-10-14 14:14:50

Sheri

I love this machine! I make edibles for my son and best friend to ease their physical pain and this machine makes it so easy. It is truly set it and forget it. Clean up is easy too. Customer service is great, the recipe booklet is helpful and shipping is fast. 2019-12-20 07:00:03

Shane

I love mine! I've had it for a while and I love making tincture overnight. infused oil is super easy to make and I've even made cold water/ice bubble hash in the machine on no heat clean multiple times with the 190, 73 and 25 micron bags. I couldn't be happier with the devices and I never should have waited so long to buy mine. I just wish the " master bundle" was more complete. 2020-03-27 16:21:28