Magical Butter
(1)
Magical Butter Coupons And Reviews
Magical Butter sells the worlds first Botanical Extractor to help you create awesome recipes. The extractor helps you merge healthy herbs into butters, oils, lotions, grain alcohols, and more. The machine is very easy to use as it does all the work for you. It combines a blender with digital thermostat and heat unit, grinds, heats, stirs and steeps your extract at the right temperatures. This allows you to get your intended infusion. If you're here for Magical Butter coupons you can find them on the right side of this page. If you're here for Magical Butter reviews please scroll down.
Magical Butter Benefits
Magical butter offers a unique counter top botanical extractor that is designed for creating fantastic recipes, infusing the essence of healthy herbs such as cannabis into butter, oil, grain alcohol, lotions, and more. It is a first of its kind.

They are offering a new year's kit comprising of their top products on sale at a greatly discounted price.

Products are easy to use for beginners
Magical Butter Products
Magical Butter Machine
This top of the range machine is scientifically designed to be able to create incredible recipes and botanical infusions with little or no labor. It is a three in one unit comprising of an immersion blender with a digital thermostat and heating unit. It grinds, heats, stirs, and steeps your herbal extract while maintaining the correct time intervals and temperature. This means that you can achieve your desired infusion easily, safely, and consistently. All this is achieved with just the push of two buttons. It makes 2-5 cups of liquids per cycle. It costs USD 174.95 and ships for free within continental US. We have Magical Butter coupons that knock off $30 on these.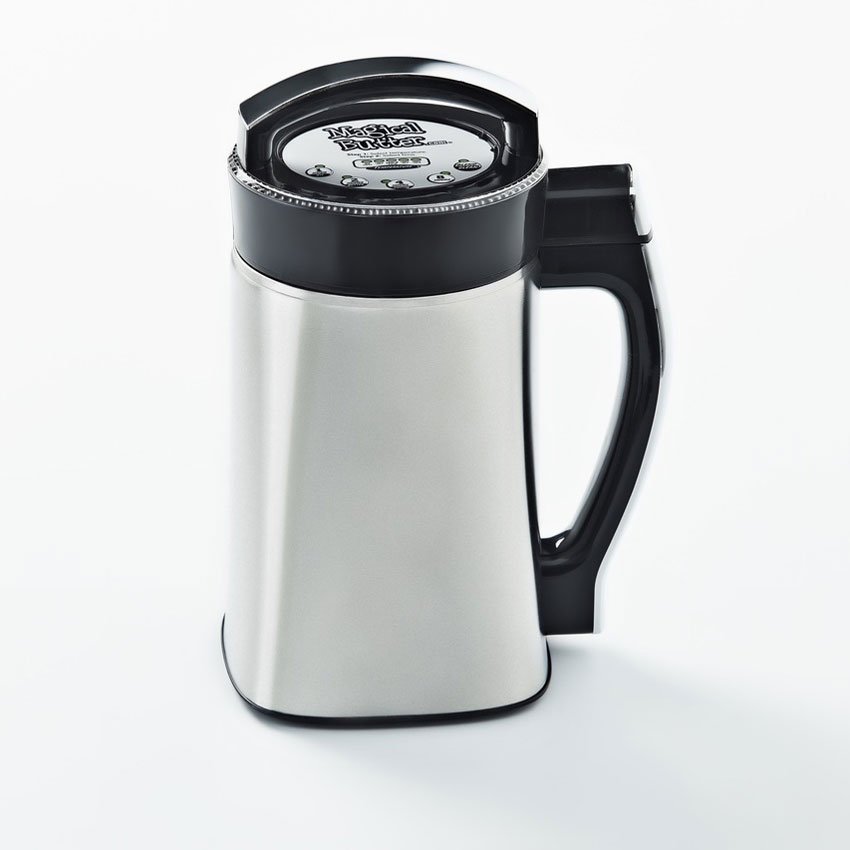 Decarbox Thermometer Combo Pack
The decarbox combo pack has an integrated digital thermometer that allows you to set the precise temperature for decarboxylation and baking of your herbs. It also features a food -grade silicone shell to prevent the loss of valuable plant compounds. It costs $34.95 not including Magical Butter discount codes.
Chocolates
Magical butter offer three kinds of high-end Belgian chocolate made from the finest, ethically sourced ingredients: Dark, Milk and White Chocolate. These chocolates have high viscosity which makes them ideal for chocolate molding, thick coat dipping, candy making, desserts and confection applications. They also do not need to be tempered, they come ready for use. They are gluten free and certified AKC Kosher Dairy. You can add herbal butters and oils to rev up these delicious chocolates!
Magical butter dark chocolate
This high end Belgian chocolate has delectable flavor and a creamy consistency. With a high viscosity it is easy to use as a dip, coat, chocolate molding and candy making. It is peanut free, tree nut free, gluten free, egg free and celiac safe. It is shipped in a cold pack so you will not need to worry about it melting on the way as it gets to you. Magical butter claims that no child labor or slavery is used in the farming or production of any of their ingredients. The milk chocolate costs $12.95 for 1.00 LBS of chocolate. All the chocolates are shipped free of charge within continental US.
Accessories
Magical butter sell a couple of herbal baking accessories including butter trays, gummy trays, square medible trays, gummy packs, purify filters and love gloves.
Butter Tray
This is a light weight non stick silicone tray that costs $ 14.95. It provides a premium surface for infused butters and oils. It can make up to four full-size sticks of butter at a go plus one other fun-size stick. It is heat resistant and dish washer safe.
New Year's kit
Magical butter are offering a New Year's promotion kit that contains the MB2e device, Decarbox combo pack, a purity filter, silicone love glove and the MB cookbook all at $199.95. You can use one of the Magical Butter coupons for this product too.
Magical Butter Pros
They offer herbal recipes on their website

They offer 365 days product warranty

Norton secured check out

30 days money back guarantee

Have a lot of good reviews

Offer wholesale opportunities

They offer free shipping within continental USA
Magical Butter Cons
Do not offer a wide range of products

They do not offer free shipping outside continental US
1 Reviews
Anonymous

Awesome piece, love the compact size and the no smell factor......we originally tried our cooking procedure in a crock pot....the whole house smelled disgusting for days! this option is WAY better. Only down size is its a little noisy, every time it kicked on to blend, it freaked out the cats. 2019-01-27 19:48:44