NanoCraft CBD
(1)
NanoCraft CBD Reviews + Coupon
NanoCraft CBD develops products tailored for athletes. They create tinctures that use nano-technology which helps optimize the absorbtion process. NanoCraft CBD products are derived from 100% organic hemp. They use the Super critical C02 extraction process to remove pesiticides and unwanted residues. Their products are legal and non-psychoactive meaning you won't get high. CBD is safe and you can purchase it online to have shipped to your front step. If you're here for a NanoCraft CBD coupon you can find them on the right. If you're looking for NanoCraft CBD reviews you can find them at the bottom of this page.
Nanocraft CBD Benefits
Nanocraft offers hemp derived CBD products

Products geared towards athletes

Great learning resources on website

The Nanocraft kids program dedicates $1 from every purchase

Nano technology to ensure maximum absorption and bioavailability.
Nanocraft Products
Softgels
The Nanocraft phytocannabinoid-rich hemp oil softgels contain 25mg of CBD (Cannabidiol) and a mix of other entourage cannabinoids such as cannabigerol – CBG, cannabinol – CBN, and cannabichromene – CBC and over 40 terpenes. They are designed for maximum bioavailability. Dosing can be customized to suit individual needs. The CBD softgels are vegetarian, full spectrum and THC free. The hemp extract is organically grown, non GMO, and manufactured in USA. They also have a patent pending water soluble formulation that is based on a nanoemulsion delivery system. The resulting bioavailability for this new product will be 3-5 times higher than cannabinoids delivered in oil, leading to enhanced biological response.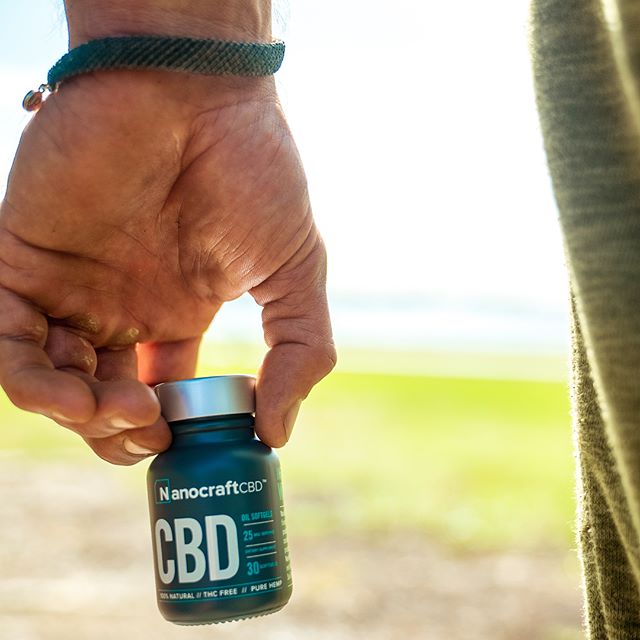 CBD Drops
NanoCraft CBD Drops are a perfect choice for people desiring convenience and immediate effects. They are formulated with nano technology which allows for maximum absorption. With CBD drops it is easy to customize dosage by adjusting the number of drops. These drops are derived from organically grown hemp and do not contain THC.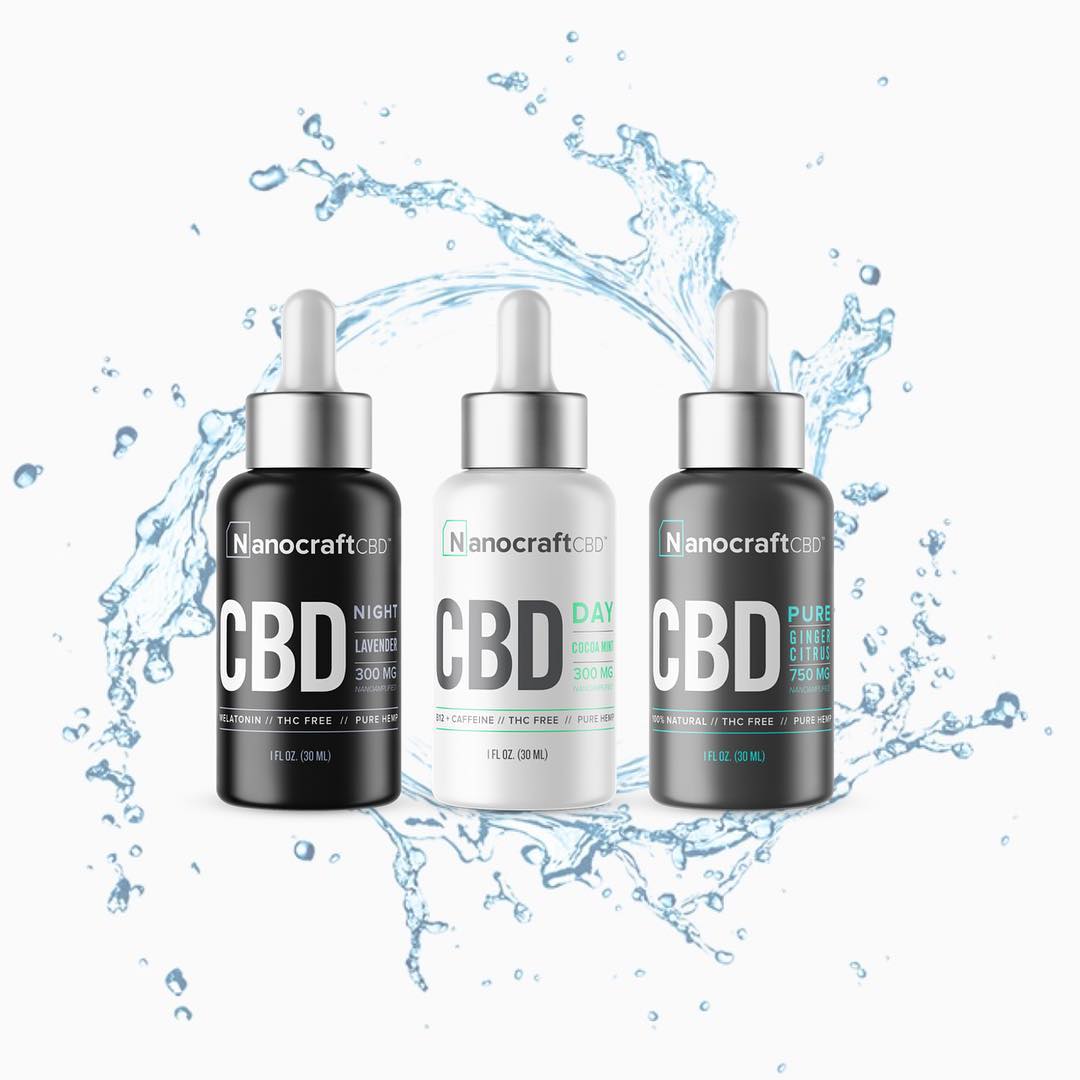 NanoCraft CBD Pain Salve Stick 100mg
This pain stick from Nanocraft is loaded with 100mg of full spectrum hemp oil, together with a mix of healing herbs and soothing essential oils to offer maximum relief. It is ideal for arthritis, muscle pain, joint pain, tendinitis and back pain. A stick costs $29.99. You can use a Nanocraft coupon code to save on this order.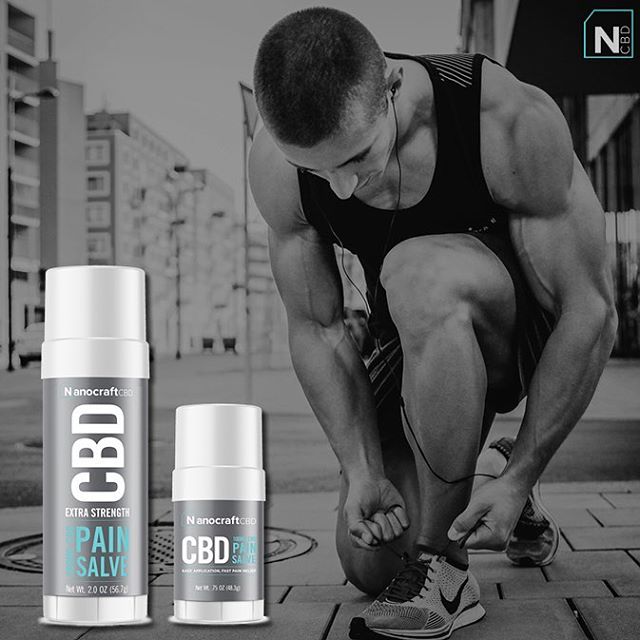 Nanocraft CBD Water
This is a "coming soon" product created by a team of specialist doctors. The unique formulations in this product delivers hydration and cellular nutrients in the most bioavailable form possible. The CBD water contains hemp derived cannabidiol alongside other cannabis phytonutrients. Nano technology serves to increase the surface area of each particle in the water and increase absorption as a result. A bottle will cost $3.00.
CBD Superfood Green Powdered Drink
This is a nutrient-dense and immune-enhancing powdered drink that is infused with CBD goodness. It contains alkalizing green juice powders, herbal phytonutrients, probiotics, digestive enzymes, and stress-relieving adaptogens that work together with the CBD to fuel your cells and boost your energy levels. A tin contains 750mg of CBD with 30 servings and costs $69.99. This means that each serving contains 25mg of CBD. Our Nanocraft CBD coupons apply for a discount on this product. This powdered drink has no fillers, no sugar, artificial colors or preservatives added.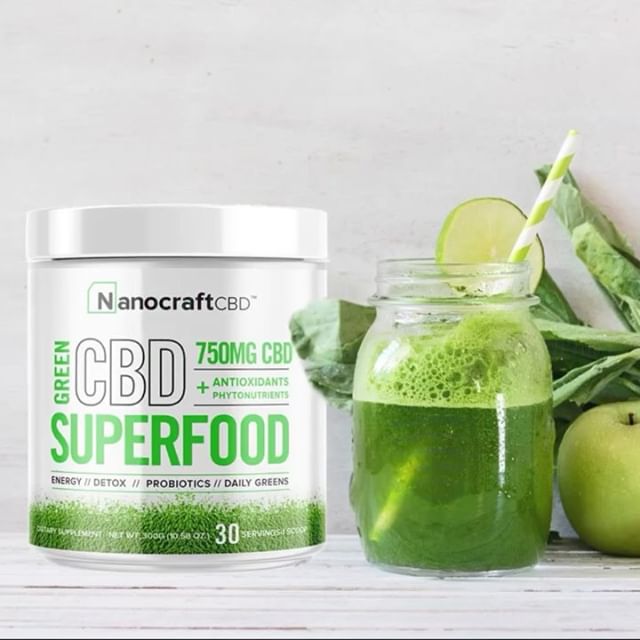 Nanocraft CBD Pros
They offer free shipping on all domestic products

Offer CBD water, soft gel capsules and pain sticks

Their products are THC free and non psychoactive

Nanocraft CBD coupon codes offered

All their products are third party lab tested for purity and potency
Nanocraft CBD Cons
Not FDA approved

Not shipped outside the US

No pet products
1 NanoCraft CBD Reviews
Anonymous

The pain stick has been helping with my lower back in the mornings. I wake up with incredible stiffness so I'll take a shower then apply it. It's easy to rub on and I'd buy it again. 2019-02-12 18:39:56