PlusCBD Oil™
(9)
PlusCBD Oil™ Coupons + Reviews
PlusCBD Oil is a Hemp CBD retailer based out of San Diego, California. They offer a variety of CBD products online that are safe, legal, and ship right to your door. PlusCBD Oil is non-psychoactive meaning you won't get high from ingesting it. PlusCBD Oil is fully traceable from Seed to Shelf™. Their products go through a chemical-free CO2 extraction process in a state of the art manufacturing facility. They are transparent about the quality and consistency of their CBD products with verified 3rd party lab test results available on their site. If you decide to make a purchase be sure to use one of the PlusCBD Oil coupons on the right-hand side of this page. If you're here for Plus CBD oil reviews scroll all the way down and be sure to leave a review of your own.
What's Unique About PlusCBD Oil™?
Involved in creating CBD oil from Seed to Shelf™

Offer raw organic CBD (rare)

Products are 3rd party lab tested

Notable for their raw CBD capsules

Use CO2 extraction and sell full-spectrum CBD

Variety of Plus CBD oil coupon codes
Plus CBD Oil Reviews | Products
Capsules
PlusCBD Oil capsules are gluten-free, non-GMO and contain naturally occurring Vitamin E, fatty acids and cannabinoids. The cost $29.95 not including any discounts or coupons they offer. CBD oil capsules are an excellent choice for those who take CBD daily and want to avoid the taste of hemp oil. Capsules are also a great way to make sure your dosages are accurate. The capsules also come in different concentrations containing 10mg or 15mg of CBD, so you can adjust your dosage easily to suit your needs.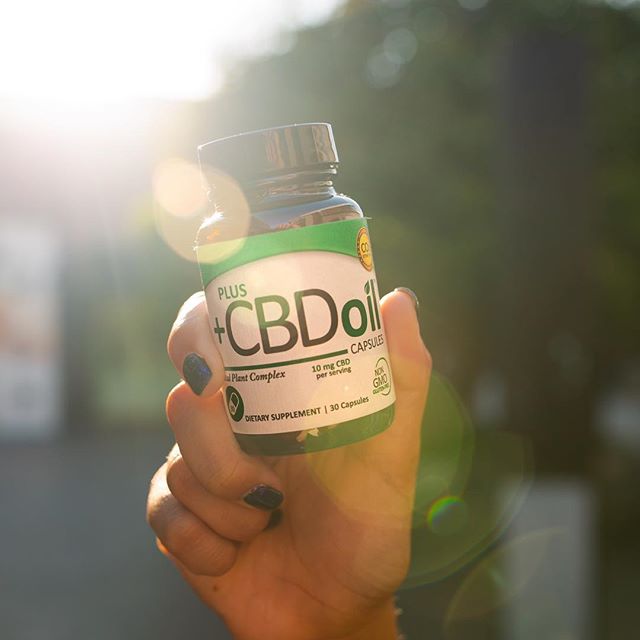 CBD Oil Tinctures
PlusCBD Oil tinctures deliver cannabinoids, naturally occurring Vitamin E and fatty acids, and are available in a highly concentrated, purified form that has been third-party lab tested. The Gold Formula CBD Oil and Total Plant Complex CBD oil concentrates are both gluten-free and non-GMO. CBD Oil Concentrates are available for purchase from $26.95 (retail). Concentrates are excellent for seasoned users who have tried CBD goodness before. The concentrates also come in multiple sizes and concentrations. The servings for the gold formula range from 5mg CBD, 10mg CBD, 12mg CBD, and 17mg CBD. The complex plant concentrates are designed as oral applicators and come in strengths of 1g, 3g, and 6g applicators. These oral applicators are independently verified by third-party labs.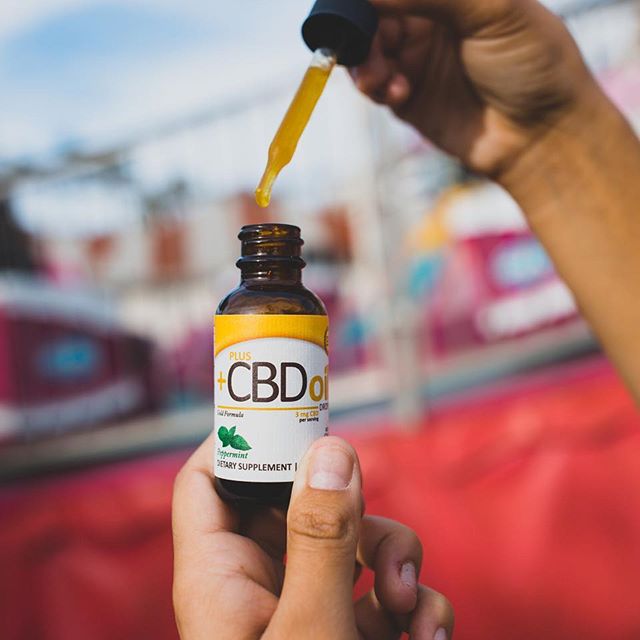 CBD Sprays
PlusCBD Oil Spray offers a very simple and flexible option for people who are starting out with CBD oil or prefer an on-the-go method. The oil is easily sprayed beneath the tongue twice daily. The spray comes in conveniently sized bottles and in three delicious flavors: unflavored, peppermint and mocha. PlusCBD Oil spray is available starting at $22.95 (retail). When purchasing this online you can use a Plus CBD Oil coupon code for 15% Off.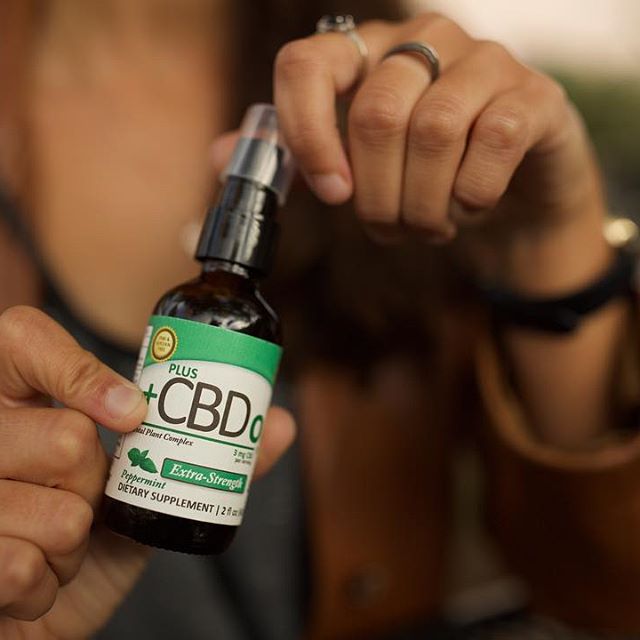 Softgels
Soft gels are a fast-acting form of CBD oil as they dissolve quickly into the digestive tract. They are infused with naturally occurring Vitamin E, fatty acids, olive oil, and cannabidiol. They are 100% vegetarian, Non-GMO & Gluten-Free. The raw soft gels contain CBDA, an acidic cannabinoid that contains many beneficial properties distinct from CBD. They also offer a full spectrum of naturally occurring hemp co-factors and contain 5mg of hemp-derived CBDA/CBD oil per serving.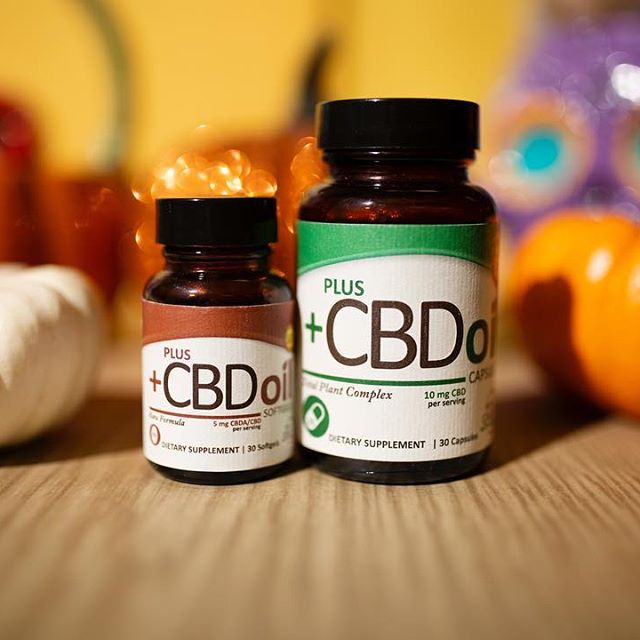 CBD Balm
The Plus CBD balm is a good fit for people who have chapped skin, sore hands, and achy feet. It is infused with balancing cannabidiolic acid (CBDA) and cannabidiol (CBD) from agricultural hemp aerial plant parts. It has no artificial dyes or fragrances. Plus CBD Oil Balm is available for sale at $35.95 (retail).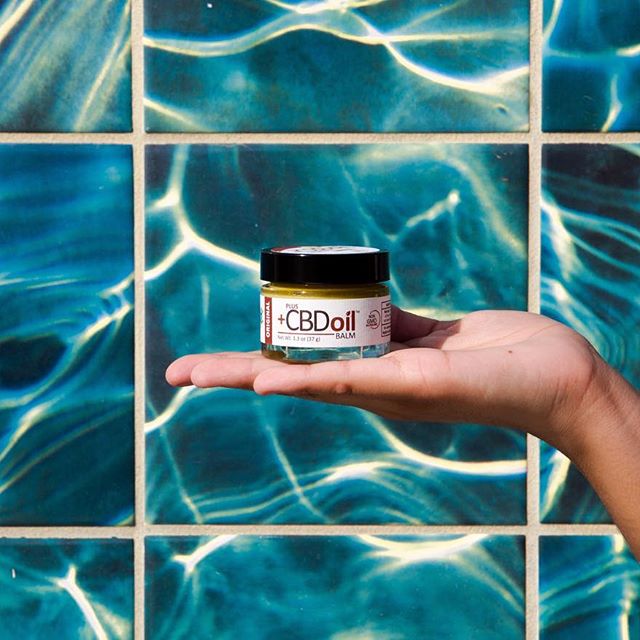 PlusCBD Oil Roll-On
PlusCBD Oil recently added a product to their selection known as the Hemp Roll-On. This is a CBD topical that doesn't come with artificial dyes or scents. The purpose of this topical is to act as a unique pain relief product - one of which both cools and warms the skin. This allows the full-spectrum hemp extract to pass through the skin and enter the bloodstream quicker.
Hemp Gummies
Gummies offer an easy, tasty way of taking CBD at any time of day; they are easy to fit into your routine. Each serving contains 5mg of CBD. The Plus CBD Oil Gummies don't have any THC in them and don't get you high. Many of our users rave about the effectiveness of gummies.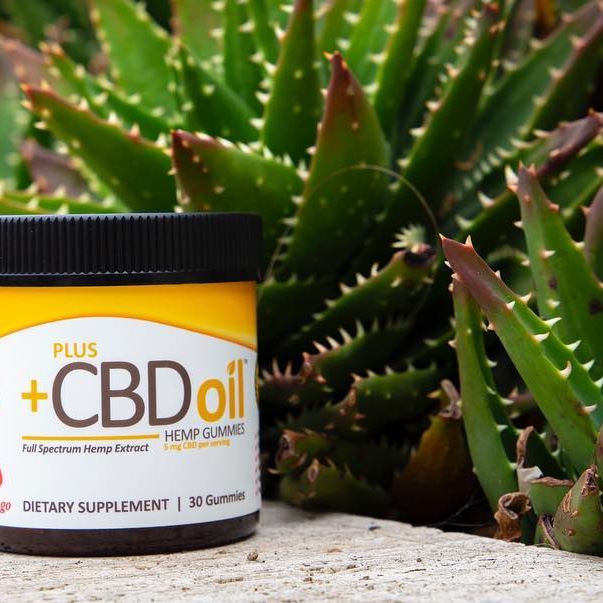 PlusCBD Oil Dosage Recommendation
One of the biggest questions we get asked is what's dosage do you suggest for newcomers? The problem with this question is there are a number of factors to consider when deciding dosage recommendation. These include:
Ailment - Why are you taking CBD? In the example of pain relief, someone who's experiencing chronic pain will need more CBD than someone experiencing mild pain. Consider your ailment and how much CBD you think you'll need in order to relieve it.

Bodyweight - The more you weigh, the more CBD you'll need. A general rule of thumb is to take anywhere between 1mg to 6mg of CBD for every 10 pounds you weigh.

Strength - The stronger the CBD is, the less you'll need in order to feel its effects. For example, someone taking a bottle of CBD oil that contains 1500mg of CBD will need less than a person with a bottle containing 250mg.

Tolerance - The more you take CBD, the more your body becomes adjusted to it. Over time, you'll most likely need more CBD in order to feel the initial effects.
We suggest all newcomers to this industry to start small and work their way up. This will give you an idea of how CBD affects you and how much you'll require to meet your needs.
PlusCBD Oil Certificate of Analysis
As you shop online for CBD, it's vital you make sure the company you purchase from runs all their products through a third-party lab test. These tests check to see the purity of the CBD as well as whether or not it contains any contaminants, such as heavy metals or pesticides.
PlusCBD Oil is transparent about these lab results. At the bottom of their page, under the heading "CBD Education", you'll find a link to a page called "Certificate of Analysis". On this page, you have the option to search through their various products and the third-party lab results that correspond with them.
PlusCBD Oil Pros
They offer free shipping on orders above $75

All their products are non-GMO, organic and gluten-free

All their CBD is hemp-derived, this means that it is THC free

All their products are third-party lab tested by SC Laboratories

They ship internationally

Plus CBD Oil coupon codes offered
PlusCBD Oil Cons
Not FDA approved

Do not offer CBD for pets
Overall Thoughts on PlusCBD Oil
PlusCBD Oil offers enough products to where you have a wide selection, but not too much to the point where you feel overwhelmed by the selection. For the most part, their CBD products are standard for this industry. However, considering the fact that these products are high-quality and made from organic material, we can see PlusCBD Oil being a go-to for both newcomers and seasoned CBD veterans alike.
Many of their quality products come with the option for extra strength - so, if you are someone who's been around this industry for some time and are looking for something that packs a bit more punch, PlusCBD Oil has you covered.
If you're new to this industry, the company's CBD oil drops are a great place to start your CBD journey. Not only is CBD oil simple to use but it provides you will a real taste for what CBD is like. If the CBD oil seems like too much to begin with, then we suggest the CBD gummies as they're easy to consume.
How to Use a PlusCBD Oil Coupon Code
Interested in buying products from PlusCBD Oil? Currently, we offer promo codes on the right-hand side of this page that range from 10% to 15% off. If you'd like to use one of these codes, you first must make a selection on PlusCBD oil's website. From there, you'll want to enter your shopping cart where you'll find the option to type in a coupon code in the lower left-hand side of the page, under your selected product(s). Simply type in one of our codes, hit apply, and you'll see your savings instantly!
Disclaimer: The following Plus CBD oil reviews are made by consumers. PlusCBD Oil has not reviewed and therefore doesn't endorse, support, or approve the reviews or recommendations left by consumers. These statements have not been evaluated by the FDA. PlusCBD Oil products are not intended to diagnose, treat, cure, or prevent any disease.
9 PlusCBD Oil™ Reviews
Billy Bristol

I came across this review after hearing about Plus CBD Oil and decided to try the softgels. I'm actually taking a slightly higher dosage (1 extra) per day because I didn't really notice anything. I'm taking them to help with sleep and overall health improvement. Thanks for the coupon code. 2019-02-21 18:13:09

Ryan Matte

I'm a big fan of this brand and the CBD concentrates. I immediately feel a sensation in my mouth from the CBD oil and feel extremely relaxed after a full dropper. it only takes about 15 minutes for me to start feeling better. Not the best tasting product but I guess that's CBD. 2019-02-21 21:49:02

Debbi

This is changing my life. I went off of it for 7 days in between bottles (on purpose) and could really tell a difference. I believe this is the highest quality CBD oil on the market. It has especially helped with my sleep patterns, focus, and mood. 2019-08-08 13:26:26

Jan

I've had severe muscle spasms for years. The PlusCBD was my first, it stopped the spasms. Also better sleep, helps with other things also. When I would go back to buy more, the Store would be out of that brand, quite often (they've quit selling it now, that's why I drove 25 miles to get it) ...when I would try another brand they recommended, the spasms came back. So during the yr and half that I've been using CBD Oil, the PLUS works best. Thanks for the coupon code too! 2019-09-04 16:08:03

Rudy

Love their new Green Hemp Drops! Really effective. 2019-09-26 14:40:23

Harriett

Hard to express how thankful I am to have found Plus CBD Extra Strength Balm. It has provided me with such relief and continues to do so daily. Recommend heartily!! 2019-10-06 05:30:58

James

I received a sample of the balm oil and tried it on my back. This oil worked within 30 minutes. Smells nice. Absorbs into skin quickly. The relief I received is allowing me to live a more active life. I've been using pills for years, no more. Highly recommended. 2019-11-05 10:18:57

Tatiana

I ordered the new Lavender Lotion. And I have to say, a few years ago I changed over to natural products, and was trying a cream for my eyes. The eyelids get very dry, a sad side effect from dry eye. 5 days using the Plus CBD Lavender Lotion on my eyelids, and face, I can say this product worked better than the organic eye cream I was using. Thank you for keeping it clean and healthy! My skin loves it! Thanks for the plusCBD coupon! 2020-01-02 13:43:48

Thomas

Plus CBD oil is A++ Tastes great and love all the nutrient benefits that come with this product. I take it every day along with my multivitamins. 2020-02-22 14:21:10