PuraThrive
(5)
PuraThrive Coupon + Reviews
The "bioavailability" of a substance determines how much of that substance is absorbed to provide an active effect for the body. Boasting an unmatched bioavailability for their products, PuraThrive uses a liposomal delivery system that is "up to 20 times more bioavailable than conventional methods," according to their website.
As CBD continues to merge into the health and wellness industry, we find it's just as important to review all types of health supplement brands. Though PuraThrive doesn't currently offer a CBD product, we wanted to look at the products they do offer, what makes them unique, and how they can be beneficial to introduce for our daily routine. Once you look at our findings, you can take a moment to snatch up the coupon code we have for this health supplement company.
What's Unique About PuraThrive?
• USA-made products that are GMO, gluten, wheat, and dairy-free
• FDA and cGMP-certified facility, 100% pure glycerin and turmeric in products
• Only natural, organic ingredients – no fillers, no additives
• Liposomal technology improves absorption rate of supplement into the bloodstream
PuraThrive Products
Turmeric
One of their key founding products, the Liposomal Turmeric from PuraThrive is boasted to be "185 times more absorbable" than turmeric in its raw, natural form. Using a patented liposomal delivery system, the turmeric is supposed to breakdown in the digestive tract and stimulate relief from inflammation and pain. Though turmeric shouldn't be used to replace vital prescription medication you're currently taking, research indicates that turmeric may stimulate a healthy heart and mind. Likewise, turmeric can act as powerful antioxidant support, building up the immune system and enhancing your frame of mind. Use one of our PuraThrive coupon codes and save on this product.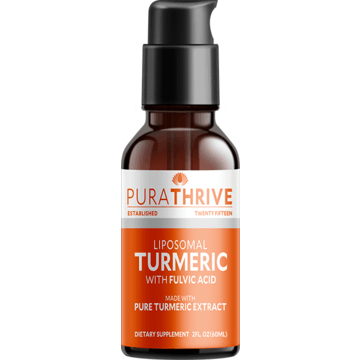 Vitamin B12
What PuraThrive considers to be another vital macronutrient in the body, vitamin B12 is used for a variety of important bodily functions and processes. A water-soluble vitamin, research indicates that B12 might play a role in mood regulation, heart function, red blood cell production, and even DNA synthesis. Furthermore, anecdotal evidence and some studies indicate that B12 can help support energy levels and healthy cognitive functions. It's important to note that these vitamins can't simply be sampled to decide if they work well or not. On the contrary, there is a 180-day money back guarantee because it can take weeks or even months for your body to be introduced to the active effects. This isn't a set-in-stone rule, as every human body is different, but don't expect results to be completely immediate. Proper health can take time.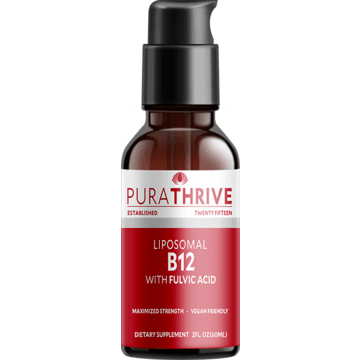 Vitamin D3
The human body requires vitamin D for a variety of bodily processes. This includes general health and resistance to disease, DNA repair, cognitive functions, and detoxification. However, some experts suggest that up to 90% of the human population could be vitamin D deficient. What PuraThrive considers a vitamin that's essential for lasting wellness, you may notice a number of benefits once your body is balanced with the appropriate strength of vitamin D. There's much research left to uncover on the supplement but raising your vitamin D levels may strengthen joints and, as a result, reduce the likelihood of aches and pains. Our Purathrive discount codes apply here.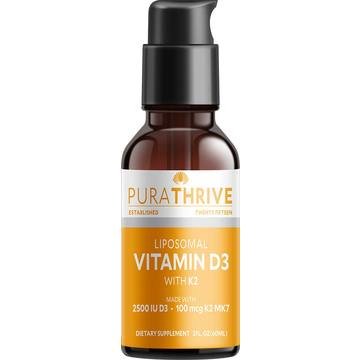 Curcumin GOLD
Extracted from pure turmeric, curcumin is a compound that was formulated with the focus on inflammatory and pain relief. While turmeric can help with general aches and pains, the Curcumin Gold product is focused more centrally on joint pain, inflammation, and general joint function and stability.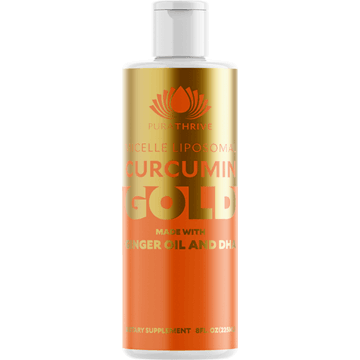 Vitamin C
One of the better-known vitamins that we all know is good for our health, the vitamin C extract from PuraThrive uses the same liposomal technology as the other supplements. This means it boasts the faster, deeper absorption levels that the other supplements from PuraThrive share. A powerful antioxidant, vitamin C is also known to enhance immune system functions and promotes healthier hair, skin and nails. The bigger need for this extract is for those that don't consume vitamin C in their day-to-day. Because vitamin C plays a key role in collagen synthesis, a deficiency in the vitamin can lead to premature aging.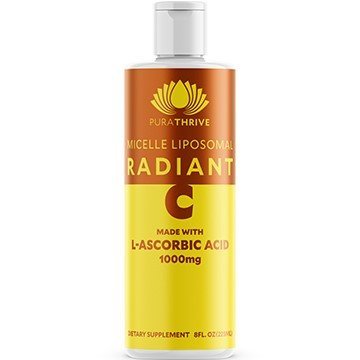 Active B Complex
The Active B Complex supplement from PuraThrive contains a group of eight key B vitamins that the company considers vital for living a healthy, active lifestyle. Overall, the nine essential vitamins, minerals and electrolytes contained in the product are designed to help with a slew of bodily functions.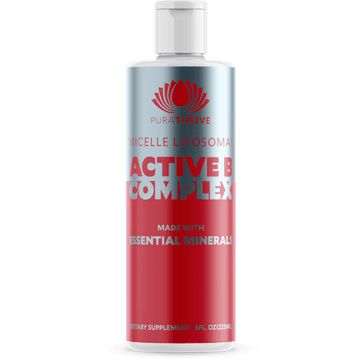 Keto Balance
Adapting to the keto diet and introducing your body to ketosis can be brutal – especially the early stages. The Keto Balance supplement from PuraThrive was engineered to make the transition to a keto lifestyle easier. This is through liposomal delivery of heart-healthy fats into the bloodstream. In turn, this delivery of extra fats enables the body to have a larger fat source to burn through, making it not have to work as hard to adapt to the change from carbs to fats. This is all just a fancy way of saying the Keto Balance supplement helps to transition your body into ketosis and stimulates weight loss.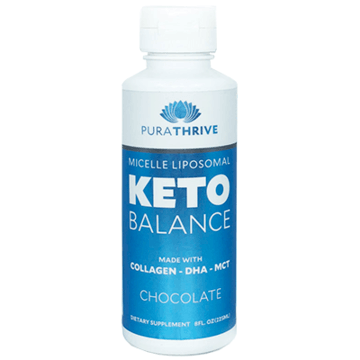 Probiotics
Finally, probiotics are designed to stimulate a healthy digestive system. The aim for the PuraThrive product is to introduce good bacteria in the gut. This can help support mental health improvements, weight loss, enhanced gut health, and much more for the human body. You can save 20% off your order with one of the coupons to the right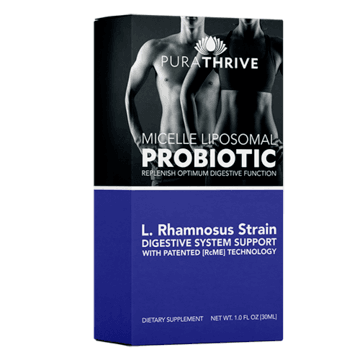 PuraThrive Pros
• Research backing each product is directly cited below each product on the site
• Unparalleled 180-day money back guarantee
• Liposomal technology helps deliver nutrients straight into the bloodstream
• PuraThrive coupon codes available online
PuraThrive Cons
• There are no CBD products from PuraThrive, though their other health supplements can still improve your daily routine
Disclaimer: The following reviews are made by consumers. PuraThrive has not reviewed and therefore doesn't endorse, support, or approve the reviews or recommendations left by consumers. These statements have not been evaluated by the FDA. PuraThrive products are not intended to diagnose, treat, cure, or prevent any disease.
5 PuraThrive Reviews
Debra

I have been taking B12 Energy Drink for a month now and noticed the difference the first few minutes. I have not had a desire for coffee for 2 weeks 4 days now. Thank you for this product. 2019-09-13 15:49:24

Bass

I've been taking turmeric for awhile now and have tried many different products. By far this is the best turmeric curcumin product that I've ever bought. It's simply amazing. I showed this to my wife, who's a nurse and she was completely blown away by the quality. Capsules sometimes caused me stomach upset, but I have NOT experienced any stomach upset since I've started taking this product. 2019-09-28 05:17:14

Tracy

Love the ingredients in Curcumin Gold. like liquid delivery method, no mixing. so far, so good, with feeling beneficial effects. 2019-11-23 01:50:47

Sheena

My husband and I have only been taking The B12 for about a month. Not sure if that's quite long enough for me to give a full review, but I do enjoy the taste and look forward to seeing the results shortly. 2020-02-10 11:56:22

Reinhold

The products are WONDERFUL and the customer service is EXCEPTIONAL. 2020-04-03 15:32:52