Starseed Botanicals
(2)
Starseed Botanicals Coupon + Reviews
Starseed Botanicals has a goal to constantly provide the highest quality hemp organically grown with the intention of providing every customer with a THC-free, full-spectrum CBD experience. The medicinal properties and other benefits that come from the hemp plant don't just derive from the Delta-9 THC compound. On the contrary, Starseed Botanicals aims to provide all the benefits that CBD can still offer the human body without the high or psychoactive effects of THC. Not only does this smaller botanical company have their customer's interest at heart, but they also provide discounts as often as possible to as many as possible. They have a section dedicated to military, first responder, teacher, and student discounts. In addition, offer Starseed Botanicals coupon codes here.
In a smaller section, though, they also have a disclaimer that they want to offer those that suffer from a terminal illness a discounted or free product depending on their ability to pay. Their understanding of the intense financial distress for those terminally ill tugs at a special string in our hearts, and it's just one of the reasons we decided to review Starseed Botanicals. We're going to look at what else makes them unique, what they offer as a stellar CBD brand and the pros and cons of shopping through them.
What's Unique About Starseed Botanicals?
• All strains proudly were grown in the USA using only organic farming methods
• Strains test below the level of quantitative analysis for THC content (below 0.03%)
• Discounts for teachers, first responders, military, and students
• Program helps provide quality CBD supplements to patients with terminal illness
• Rewards system lets you earn points for actions to redeem for discounts
Starseed Botanicals Products
Offering a high-quality variety of hemp flower and other botanicals, Starseed Botanical provides unique value to the market we didn't know it was missing. Rarely in one place have we seen this wide of a collection of health and wellness items and products. Whether you're looking for hemp flower for various relief or a separate botanical product, Starseed Botanical likely has what you're looking for.
Hemp Flower
Though Starseed Botanicals sells hemp flower, they only offer high-CBD strains. While it's normal for dispensary websites to list the CBD and THC content per strain, the milligram of total terpenes per gram was a new measurement for us to see so prominently displayed. To further strengthen confidence in where the strain came from, what it can do, and how potent it is, the full lab results are available for every strain that's been tested. Our Starseed Botanicals coupons apply for flowers.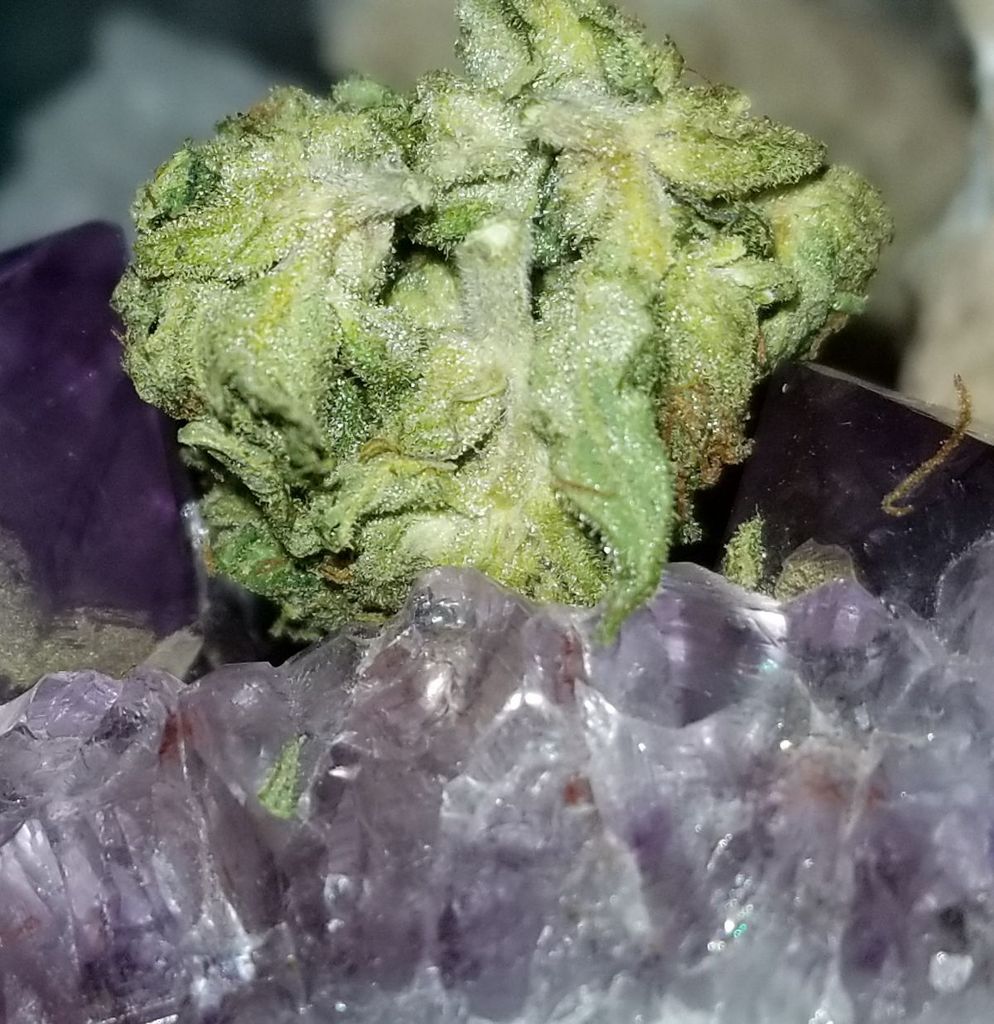 Hemp Tea
Made from 100% industrial hemp, the hemp flower tea from Starseed Botanicals is a full-spectrum, tobacco-free product that comes in 5, 10, 15, or 20-gram bags. Likewise, the hemp comes as loose-leaf style tea or in teabags, depending on your preference when you add it to the cart. While this hemp can be used as a tea, it can also be smoked or vaporized. If you decide to brew it as a tea, you'll want it to steep for 10 to 12 minutes after bringing water to a boil. Likewise, adding milk or another fat to the tea will maximize the full-spectrum cannabinoid absorption into your body. Use one of Starseed Botanicals coupon codes to save on the Hemp Tea.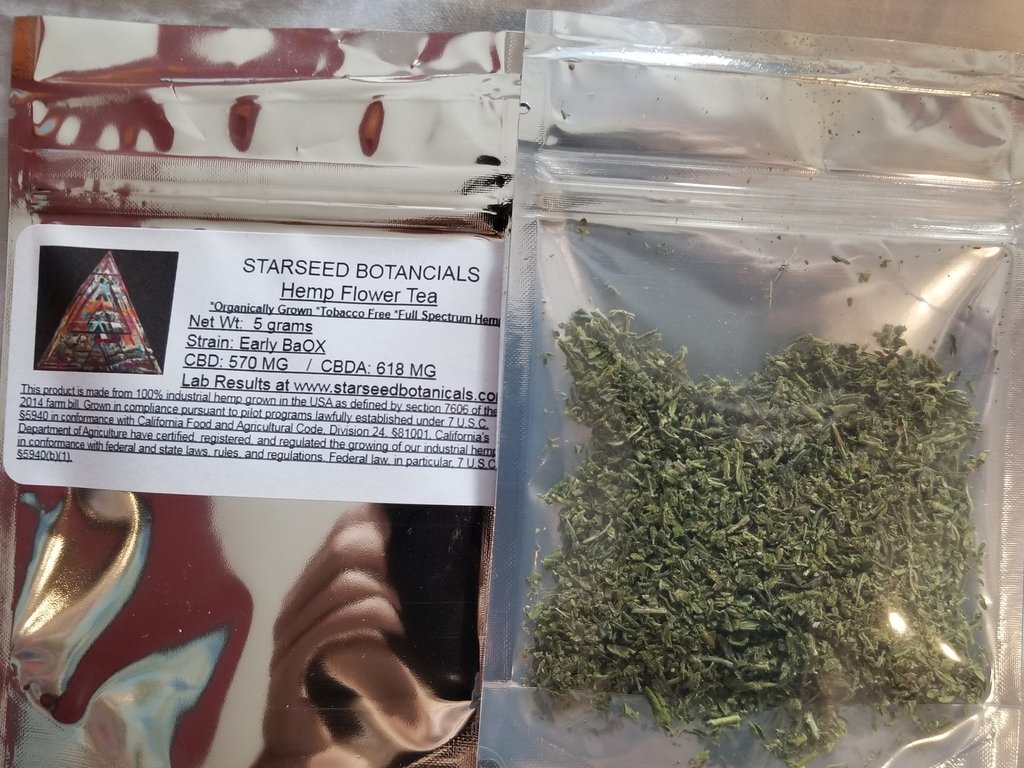 Botanical Products
Cannabis isn't the only plant that can be smoked. On the contrary, Starseed Botanicals makes it a goal to offer a variety of botanical products that can be used for smoking or to add to a smoking blend. These other herbs, such as the Indian Warrior, add into CBD's relaxing properties, flavor, and color. The ability to relax tense muscles, reduce anxiety or stress, and relieve other symptoms has been a practice for centuries. Potent when used as a tea, tincture, or just to smoke, the herbs offered by Starseed Botanicals can open your eyes to the possibilities you might've been missing.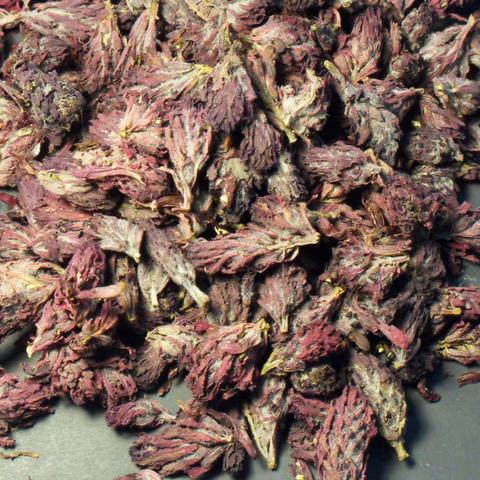 Kief
The resinous trichomes on cannabis usually resemble a crystal-like dust substance. This substance accumulates in containers over time, but Starseed Botanicals offers it outright. Providing a much higher concentration than just regular hemp flower, you can smoke or vape kief on its own or add it to the top of a bowl to enhance the overall medicinal effects of the plant. Likewise, kief can be pressed firmly into hashish for storage convenience. It also makes it easier to vape in this form by breaking off sections of the hashish at a time. Our Starseed Botanicals coupons apply to the Kief.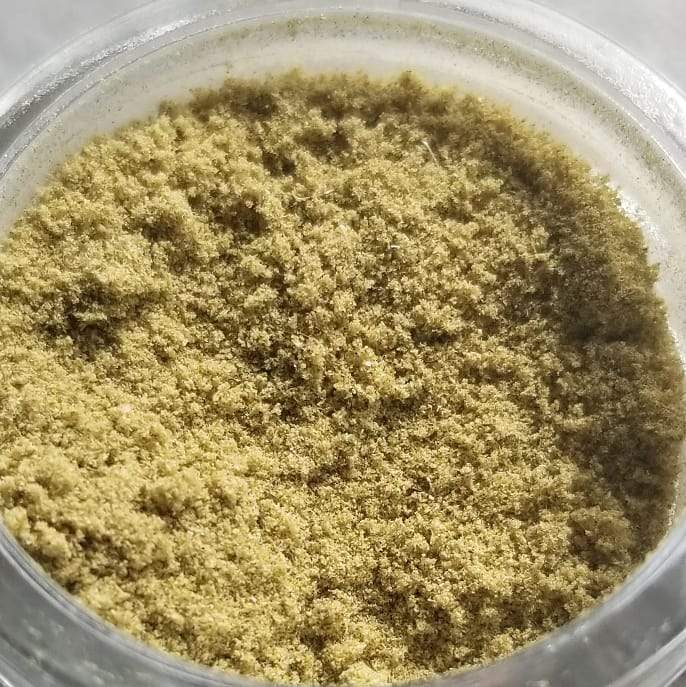 Starseed Botanicals Pros
• Discount offered for paying with cryptocurrency
• Range of hemp and other botanical products designed towards health and wellness
• All products are organically grown in the USA, free of pesticides, heavy metals, fungus, etc.
• Third-party lab tested for potency and pollutants
• Starseed Botanicals coupon codes offered online
Starseed Botanicals Cons
• Small-time business doesn't appear to have a big social media following yet
• About Us section leaves us wanting to know more about the company
Disclaimer: The following reviews are made by consumers. Starseed Botanicals has not reviewed and therefore doesn't endorse, support, or approve the reviews or recommendations left by consumers. These statements have not been evaluated by the FDA. Starseed Botanicals products are not intended to diagnose, treat, cure, or prevent any disease.
2 Starseed Botanicals Reviews
Amanda

Great for anxiety, as well as what we use it for SLEEP! Super fat buds as well with a lasting calm. 2019-03-03 19:19:13

Trisha Dimmitt

I never have anxiety anymore best stuff on earth 2019-04-08 00:54:16
Starseed Botanicals Coupons