REVIEW SUMMARY
CBD Asylum is a UK-based cannabidiol company that features some unique products, including their water soluble CBD shots.
Here's the skinny: CBD Asylum shares why they're different, and we wanted to put that to the test. They offer a tremendous range of products to suit individual needs, so we were happy to try out what they have to offer. Let's jump into our full review on CBD Asylum. We'll share our experience with their products, the pros, and cons, and other important details someone might want to know before they order. Make sure to check out the lab testing section before you think of ordering with them.
OUR PICK
FEATURED PRODUCTS
What's Unique About CBD Asylum?
UK-based, they also ship to Slovakia, Portugal, Malta, Ireland, Germany, Finland, Denmark, and Austria
A tremendous variety of different CBD products to meet the needs of more people
Same working day dispatch an available option if you order early enough in the day
Free UK delivery over a certain order total amount
Water-soluble CBD has a higher bioavailability than some competitors
Pros
Same-day dispatch if you order early enough
Wide variety of strengths making this a great company for newcomers and longtime CBD users
Easy to get in touch with, great customer service
Cons
Free shipping only available for residents of the U.K. who spend 60 euro or more
Lab reports only available upon request
30-day return policy is only for unopened items
CBD Asylum's Hemp Products
We didn't get to try all of CBD Asylum's products. Just alone, they have 20 different CBD drops and oil formulas all varying in strengths and additional ingredients or compounds. We were able to try a fair spread of their products to share a full experience with you, though, so let's dig into what we thought of each of the products we got to try.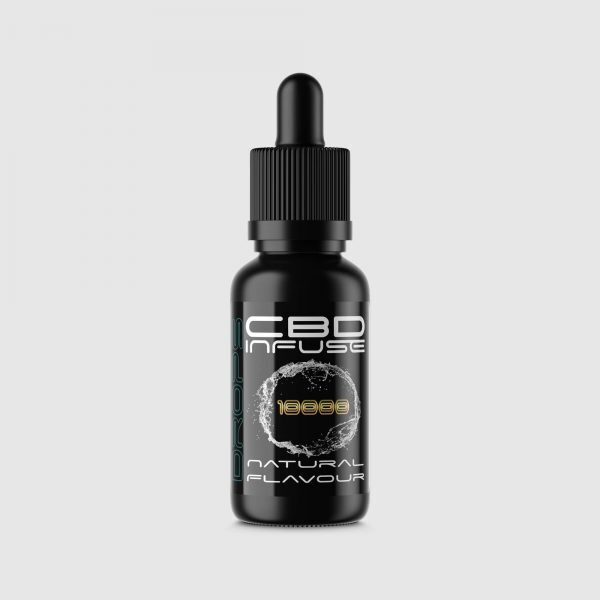 CBD OILS
From 250mg to a whopping 10,000mg range, CBD Asylum offers a lot of different CBD drops. Most are within the same three series: Pro Oil, CBD infuse drops and the CBD Asylum standard CBD oil. Marketed as the strongest, most potent CBD oil in the industry, we had to try out the 10,000mg formula, which came in a 30ml container. If it contains as much CBD as they list on their product label, that's about 333mg per dropper of oil – which is precisely why CBD Asylum recommends only using a few drops per serving. We have a CBD Asylum discount of 10% off for their CBD oils.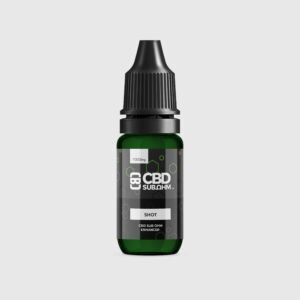 CBD E-LIQUID
This brand offers different lines of CBD e-liquid, all fit for different mods, tastes, and needs. We didn't want to try the same flagship line as their CBD drops – the CBD Infuse series – so we went for their CBD Sub Ohm shots, which can be added to your favorite e-liquid flavor instead of requiring a taste of its own. Likewise, it's 100% VG, so it adds a nice CBD enhancement to your flavor of choice – though adding more VG to an e-liquid can lessen the punch that flavor offers you, so keep that in mind. Be sure to use our 10% off CBD Asylum discount code above if you buy one.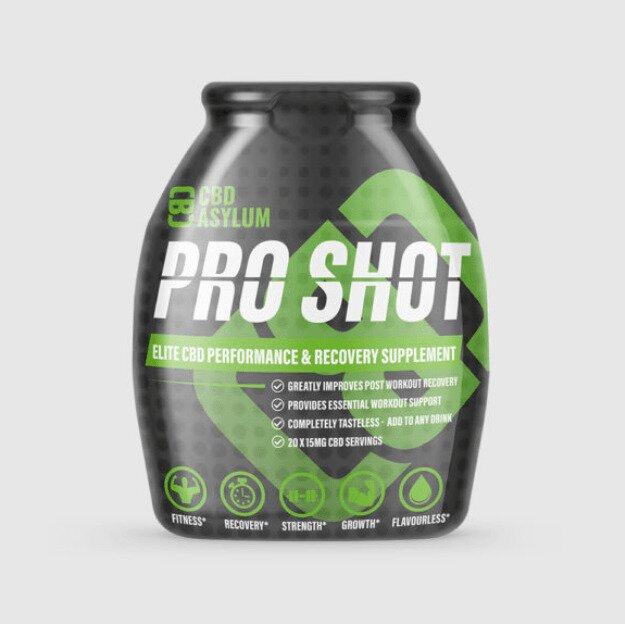 WATER-SOLUBLE CBD
An acclaimed beverage enhancer, the CBD Pro Shot from CBD Asylum contains 20 15mg servings in every 60ml bottle. The Pro Shot is labeled as an "Elite CBD Performance and Recovery Supplement," so it's ideal for fitness and post-workout recovery. Meant to enhance your favorite drinks, it requires just a short squirt before you've reached your serving.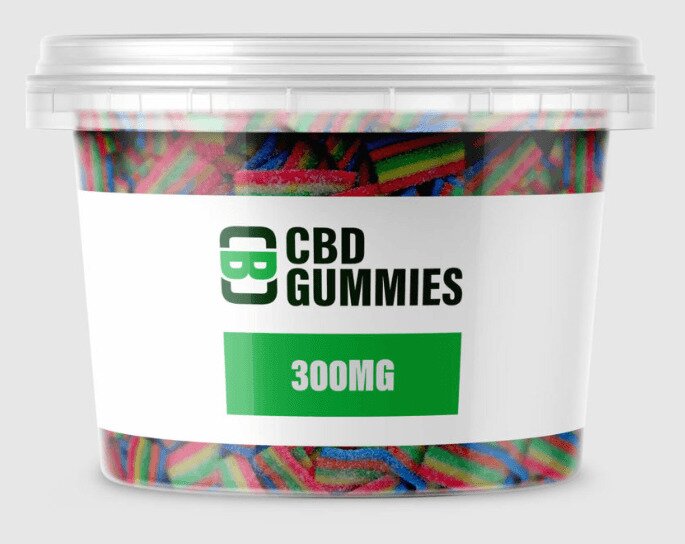 CBD EDIBLES
Just two products available for now for this category, we found it interesting that CBD Asylum puts their CBD capsules in with their edibles. Besides the capsules we're used to seeing, they also offer 300mg gummies with 30 pieces per pot, and 10mg CBD per piece. Fruit flavored, we were surprised that we couldn't taste the difference between these CBD gummies and ones not flavored partially with a hemp extract.
Buyer's Guide
CBD Asylum Recommended Dosing
They don't have a dosing guide to differentiate serving sizes, though they do recommend starting by putting a few drops under the tongue 2 to 3 times a day. This varies from person to person, though, so you may use more or less of this per serving size.
An interesting recommendation we saw from them was to leave the oil under your tongue for at least 2 minutes before swallowing. Most brands recommend 60 seconds, and we usually recommend 90, so adding 30 more seconds to the equation wasn't an inconvenience but it did appear to amplify the benefits faster.
For more info on how to take CBD with CBD Asylum, they interviewed the World's Strongest Man 2017, Eddie Hall, on how to take CBD:
CBD Asylum Lab Testing
We couldn't find any lab reports for CBD Asylum's products anywhere on their web platform – or anywhere else online, for that matter. When reaching out about it, we had to shoot them an email. They test all their products randomly but still did not show any lab reports.  We wouldn't recommend a brand that doesn't get every batch tested through a third-party, so please be aware that they don't!
How to Redeem a CBD Asylum Coupon Code
If you're able to find an online coupon code from CBD Asylum to be able to save more money, you can redeem it before your purchase. Once you add something to your basket, you have the option to paste a coupon code in the space below before hitting Apply coupon, or you can continue shopping before doing this part of the checkout.
Contacting CBD Asylum
In the very top right-hand side of the CBD Asylum website, you'll see a Contact Us section to reach out to them through. They offer a customer service number, an email, an address where they're located physically, and even a contact form below all that in case you wanted to skip those steps and just contact them immediately.
Alternatively, you can reach out to them through their social media platforms, though you may still be redirected to reach out to their customer care team through email.
+44 (0)1482 321868
info@cbdasylum.com
78 Wassand ST, Hull, HU3 4AL