Hillside Pharms Coupon and Reviews
Hillside Pharms is more than just another online dispensary. Truly, at their core, Hillside Pharms is made from cannabis crafters and connoisseurs. In their own words, "we don't sell anything we wouldn't smoke."
Hillside Pharms is exclusive for Canadian residents and provides these people with a variety of marijuana products, from standard cannabis flowers to concentrates to vapes. Their goal is to provide high-quality cannabis to promote health and well-being throughout the community while giving back to the planet with this rich crop.
We invite you to follow along as we take a deeper look into Hillside Pharms and everything they have to offer. If you're interested in any of the products mentioned throughout this article, we highly encourage you to use one of our Hillside Pharms coupon codes which can be found on the right-hand side of this page.
What Makes Hillside Pharms Unique?
Variety of high-quality, premium cannabis products at an affordable price

Website hosts a blog with a lot of information surrounding cannabis and health

Frequent sales appear on their website to help you get the best discount

Discreet shipping – boxes are unmarked and odorless

All products ship within 24 hours upon purchase (except on weekends) and come with tracking information

Free shipping on orders over $200
Hillside Pharms Products
Currently, Hillside Pharms offers three selections of cannabis products; flower, concentrates, and vaping. Compared to traditional dispensaries, these products are all priced fairly and even better than some in-store options. However, the real perk here is you get to choose which specificities you desire, such as your cannabis strain. This gives much versatility to us as the customers and we greatly appreciate the variety Hillside Pharms has to offer. Unfortunately, Hillside Pharms only ships to Canadian residents – so, we're sorry to say, all our American friends are out of luck on this one.
Cannabis Flowers
For the most part, the big showcase of Hillside Pharms is their selection of cannabis flowers. Here, you'll find everything from Indicas to Sativas to Hybrids – each of which has a lot of information surrounding the bud, such as where it's grown, the Indica/Sativa count, and how long it took to blossom.
The amount of strains Hillside Pharms has on offer is something else that's truly staggering. You're bound to find common names such as Sour Diesel, Sour Widow, and Purple Kush along with more unique strains such as the Royale with Cheese, Purple Space Cookies, and Jager Flower. You'll also find a select few buds that are developed from hemp plants rather than marijuana and, therefore, are high in CBD rather than THC.
Pricing tends to vary depending on the strain and how much of it you're looking for. For example, Gorilla Glue costs $12.00 for a gram and $30.00 for 3.5 grams (an eighth). Whereas, Blueberry Jam is a bit cheaper, costing $8.00 for a gram. As with most dispensaries, the bigger bulk of cannabis flower you buy, the more you'll save.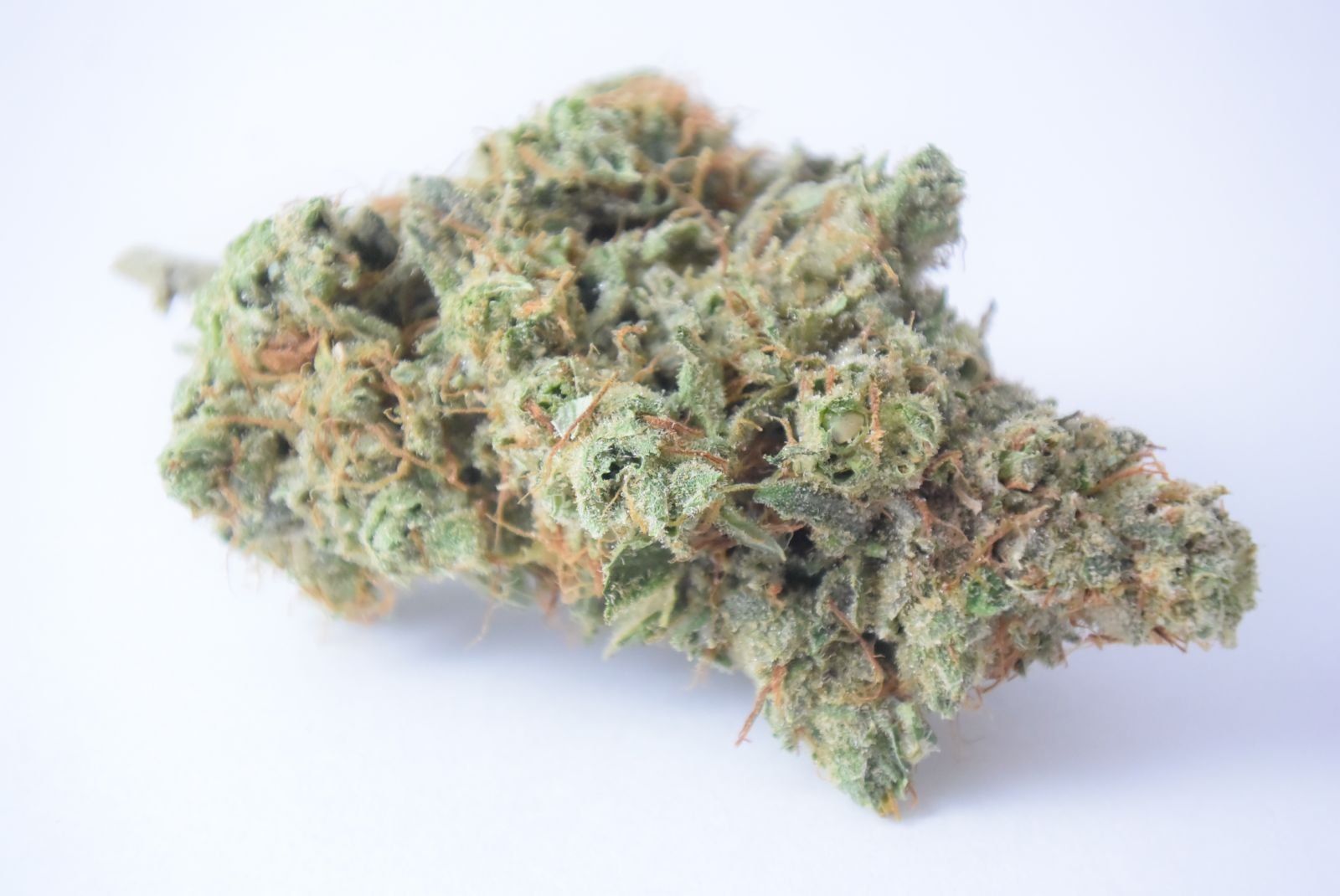 Concentrates
When we think of cannabis concentrates, we usually think of wax or oil (in the form of shatter, for example), and a dab rig that's going to get us extremely stoned. However, though Hillside Pharms has these concentrates on offer, they also have a number of other products in this selection which we were surprised to see.
Products such as THC gummies or capsules, CBD oil, and a number of different topical reliefs. If you're new to the cannabis industry and have been seeking out a one-stop-shop to experiment with, we definitely suggest you check out Hillside Pharms' concentrate section. The amount of products here is truly unbelievable and we guarantee you'll be coming back to try something new every time you logon.
Pricing when it comes to their concentrate products varies from product to product. For example, 30mg CBD capsules are priced at $3.50 apiece whereas 1 gram of live resin white buffalo seeds pink kush costs upwards of $70.00.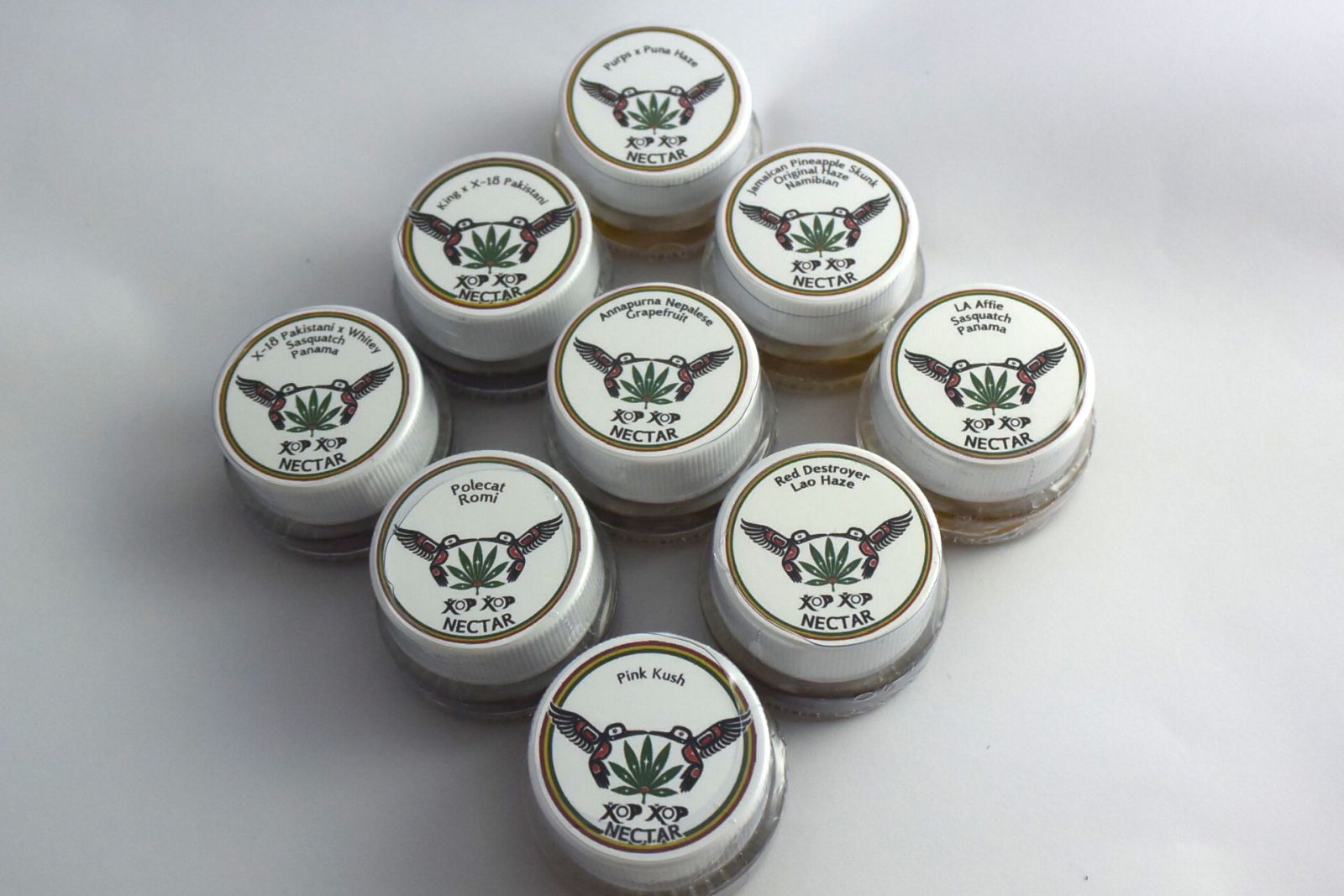 Vape
Whether it's CBD or THC, vaping cannabis is a great option for those not fond of smoking it but still want instant relief. We say "instant relief" because inhalation is the fastest way to get cannabinoids into your bloodstream. CBD vaping products, in particular, have been proven beneficial for those with anxiety as they can help relieve symptoms almost immediately.
Hillside Pharms has a number of vaping products – for both THC and CBD – on offer in this section. One of their most popular products has to be their THC Juul pods which come in a variety of different flavors and are sure to get you high. However, they also offer cartridges for those with a traditional vape pen along with the pens themselves, such as the Honey Oil pen.
Similar to the flowers and concentrates, pricing for these products varies greatly depending on what you're looking for. For example, the THC Juul pods are priced at $50.00 apiece CBD:THC vape cartridges can cost up to $70.00.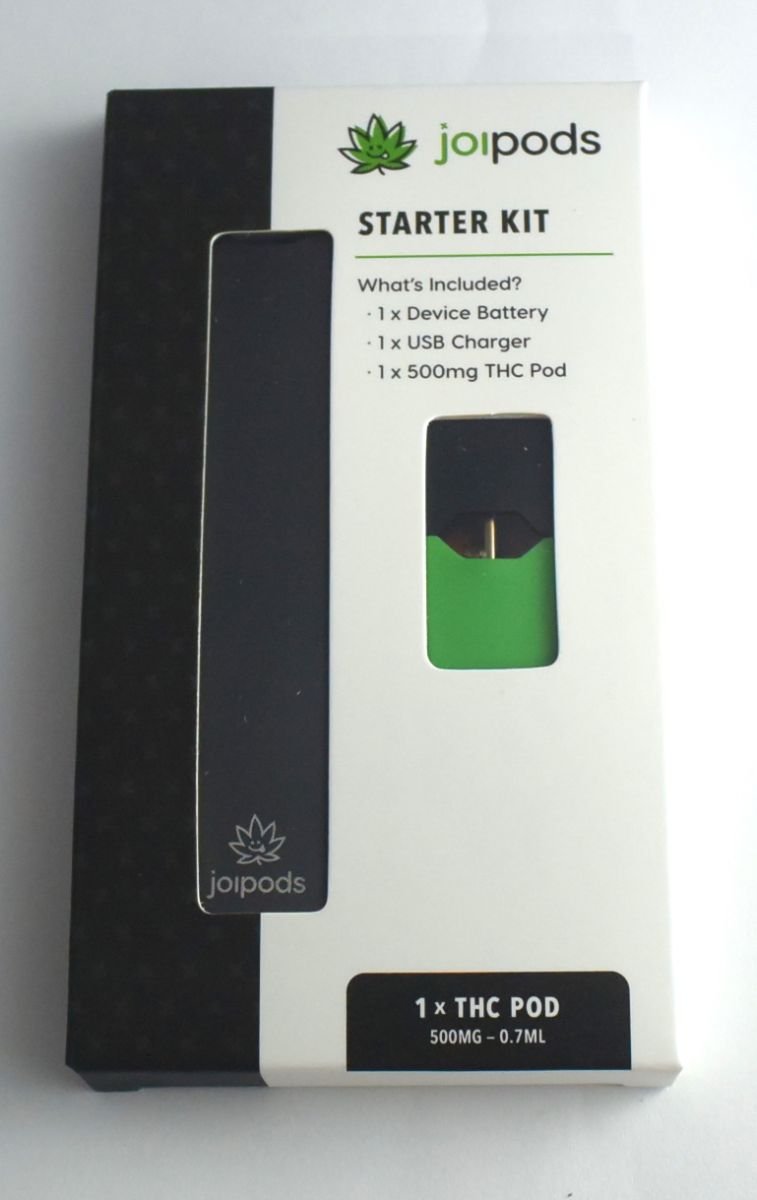 Hillside Pharms Dosing Recommendation
Cannabis products – both THC and CBD – currently aren't regulated by any governmental agency. With that said, there are currently no standards when it comes to dosage recommendation. Most newcomers are put in a position where they must experiment first before discovering the right dosage for them.
If you are in this position, we highly recommend you start small and work your way up. This will give you an idea of how cannabis has an effect on your body and how much you'll need to reach your desired effects.
Furthermore, it should be warned that THC products will cause psychoactivity (or, a high, as classically referred to). Some newcomers have found themselves taking too much THC when they first give it a try and, in turn, have a bad experience. This is why we strongly urge you to start small and work your way up. With a small dose of THC, you'll remain in control.
Hillside Pharms Pros
Variety of high-quality THC and CBD products that are priced affordably

All products are locally sourced

Company has a commitment to providing better health and well-being to the community

Website hosts a blog with a lot of information surrounding cannabis and health

All products ship within 24 hours of purchase (except on weekends) and come with tracking information

All products are delivered in an unmarked and odorless box

Free shipping on purchases of $200 or more

Coupon codes available
Hillside Pharms Cons
Limited to Canadian residents only

Cannabis products are not approved by the FDA
Overall Thoughts on Hillside Pharms
Hillside Pharms is a great place to get quality products of craft cannabis in small batches at an affordable price. Their attention to detail when it comes to their products – specifically, their flowers – shows how dedicated they are to the cannabis community. All the little trichomes and terps matter when it comes to this og kush.
If you're new to the cannabis industry or have been around for some time, we highly recommend you give Hillside Pharms a try. We invite you to use one of our popular Hillside Pharms coupon code to save on your first order.
How to Use a Hillside Pharms Coupon Code
In order to use one of our Hillside Pharms coupon codes, you need to first make a selection from the variety of products on their website. From there, you'll want to head on over to your shopping cart where you'll have the option to type in a discount code in the lower left-hand corner, under your selected product(s). Simply type in one of our Hillside Pharms promo codes, hit apply, and you'll see your savings instantly.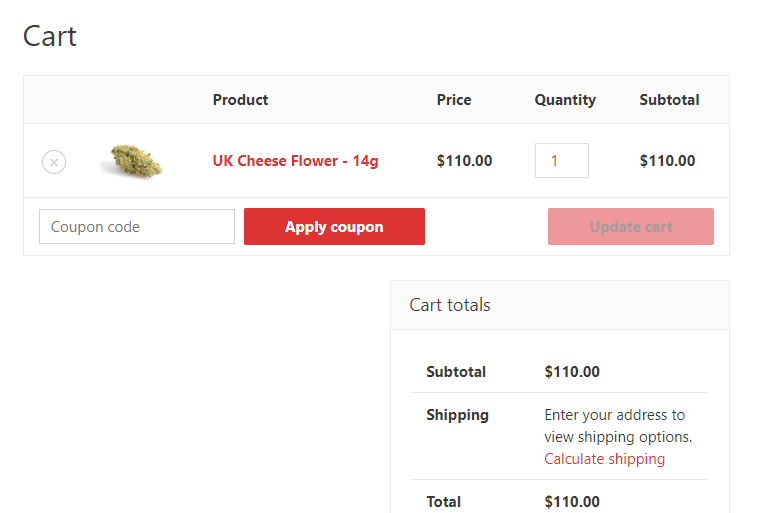 Disclaimer: The following reviews are made by consumers. Hillside Pharms has not reviewed and therefore doesn't endorse, support, or approve the reviews or recommendations left by consumers. These statements have not been evaluated by the FDA. Hillside Pharms products are not intended to diagnose, treat, cure, or prevent any disease.