Diamond CBD Review
(26)
Diamond CBD Reviews + Coupon Codes
Diamond CBD has hundreds of years of combined experience in the production of Hemp and CBD. They're considered one of the most popular CBD retailers online with strong brand growth. Their production process uses the latest technology, Nuclear Magnetic Resonance spectroscopy to examine the microscopic nutrient profile of their product. They grow their hemp is the fertile soils of Scandinavia where conditions are optimal. Simply put, their CBD products are CLEAN! If you're here for a Diamond CBD coupon code you can find them on the right. If you'd like to see customer Diamond CBD reviews please scroll down and don't forget to leave your own review!
What's Unique About Diamond CBD?
Their products are USA made, safe, and legal

They work with farms from Kentucky, Colorado, and Scandinavia

They perform critical CO2 extraction which retains the natural beneficial plant molecules

They offer a diverse range of products and after discounts have some of the best pricing

Sell CBD Drinks
Diamond CBD Reviews | Products
A quick look at Diamond CBD's website reveals they feature not only products of their own but of other brands as well. This gives the user a unique experience when shopping as they have such a versatile selection to choose from. The following is a list of some of these products. Keep in mind that our coupon codes work for everything you'll find on Diamond CBD's website.
Diamond CBD Oil
Diamond CBD oil is one of the most effective ways to consume CBD and have it enter your system efficiently. Diamond offers a variety of different CBD oil products from multiple brands, offering flavored and unflavored tinctures. They carry the oils in tinctures which are infused with premium CBD-rich hemp oil, non-GMO, THC free, pesticide-free and made in the USA. Some of the more popular products include the Relax Extreme CBD oil which has 1000mg for $67.49. You can use a Diamond CBD coupon code to get 50% off on these, something you'd want to keep in mind. There's also the Diamond CBD Full-Spectrum MCT Oil which is CBD combined with MCT. Combining MCT oil with CBD helps the body absorb it more efficiently. This is also a 100mg CBD oil that goes for $47.99 which is really cheap for a full-spectrum.
Blue CBD Crystals Isolate
Their Blue CBD is 1000mg of CBD infused with ingredients to create a liquid suitable for vaping, eating and topical use, making it extremely versatile. It comes in an insane variety of delicious flavors including Coca-Cola, grape, pineapple, Swedish Fish...the list goes on and on! It comes in 30ml bottles at a price of $169.99, but you can use one of our Diamond CBD coupon codes to save on this price. This is a great product if you're new to CBD as it's easy to apply and most users say tastes good.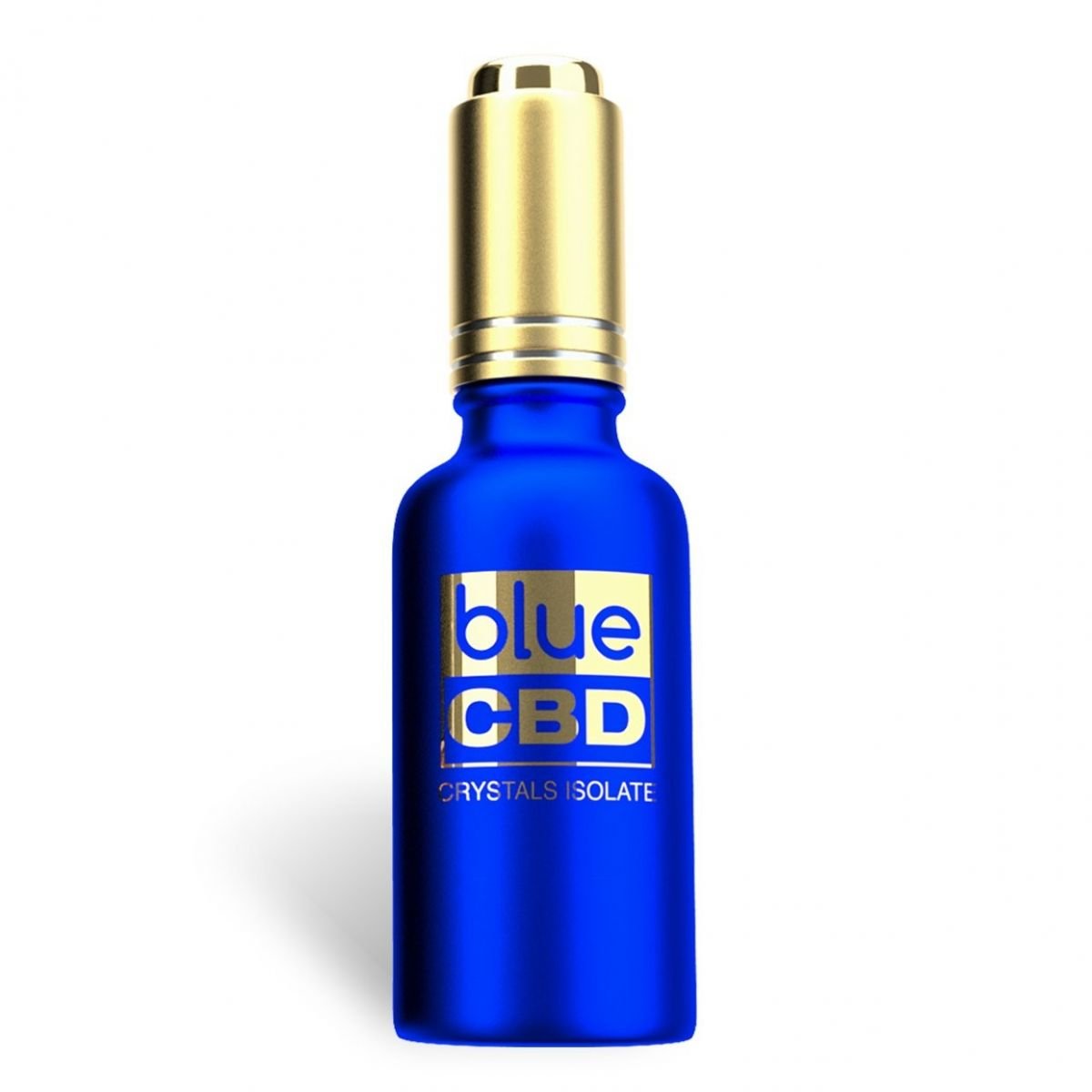 Diamond CBD Relax Gummies
If you're not comfortable vaping or dabbing your CBD products then you can try the vast variety of CBD edibles offered on Diamond CBD. Relax gummies (our personal favorite) are specifically formulated for relaxation. You'll only want to chew 1-2 of these and you'll realize their benefits. Each pack contains 12-14 bears for $8.99. Other edibles include their cake pops and CBD shots in a range of flavors. Diamond CBD Gummies are typically a great way to avoid the taste of hemp oil. The only downside is that CBD gummies almost always contain sugar. Another downside is they taste good and it's easy to eat a high dosage.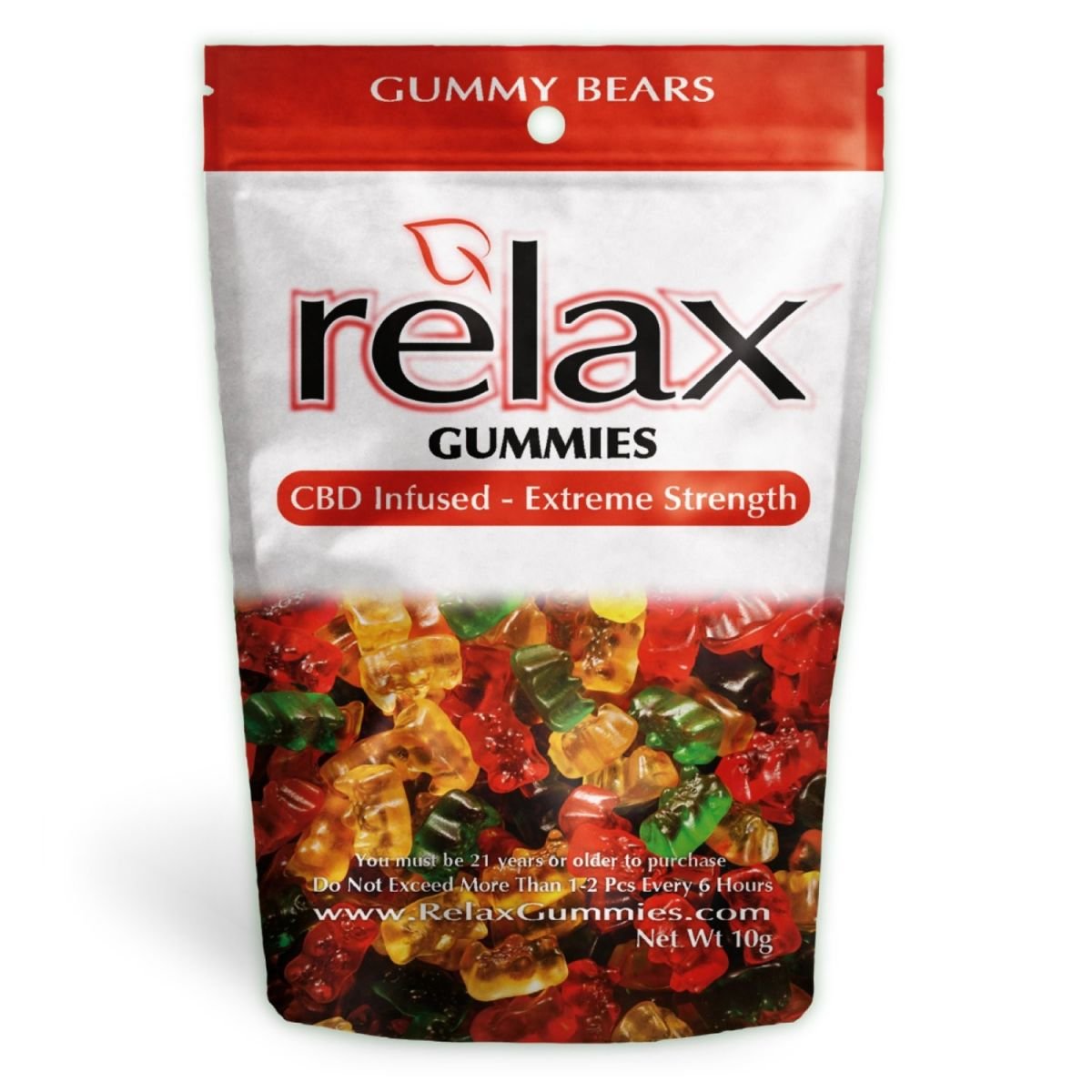 CBD Infused Honey Sticks
Another interesting CBD edible to try are these CBD Infused Honey Sticks. Honey sticks are great for on-the-go and discreet CBD consumption. Each stick contains 10mg of CBD and $79.99, you'll receive a 25-pack of these sticks. We highly recommend trying a CBD honey stick as they taste incredible on their own, but can also be added on top of certain dishes, such as a salad or acai bowl.
Biotech CBD Cream
Diamond CBD offers a few different brands of topicals, including Lawrence Taylor's Pain Master. However, our personal favorite is Biotech CBD Cream as it's more affordable and has a similar variety of strengths. You can purchase anywhere from a 250mg CBD cream for $49.99 to a 1,500mg CBD cream for the currently-on-sale price of $109.99. CBD topicals are a great way to target pain in specific areas of the body. Those who suffer from sore muscles or joints should take note of this.
Biotech CBD Hand & Body Lotion
Another interesting product by Biotech is their Hand & Body Lotion. Though this can help easy pain, similar to their CBD cream, it's main purpose is to help pamper your skin. If you suffer from acne or constant dry skin, you may want to try a formula that incorporates CBD as some research has found it may help promote healthy skin.
Diamond CBD Bath Bombs
Going off skincare products, Diamond CBD also offers its own selection of bath bombs. These come in a variety of scents including cherry blossom, cotton candy, and warm vanilla sugar - just to name a few. CBD bath bombs are a great way to relax your muscles. Many have used these as a way to clean themselves off after a hard day at work while, at the same time, easing themselves with the multiple cannabinoids found in these bath bombs. Each Diamond CBD bath bomb contains 100mg of CBD and costs $19.99.
Diamond CBD Bath Salts
Another great way to get some CBD in during your bath is through Diamond CBD's line of CBD bath salts. Though these aren't as popular as CBD bath bombs, they are another great way for you to clean yourself while absorbing rich cannabinoids found in full-spectrum CBD. Each bottle of bath salts contains 100mg of CBD and costs $19.99.
Meds Biotech CBD Capsules
On Diamond CBD's website, you're going to find a wide variety of capsules offered by Meds Biotech - each designed for a specific reason. Meds Biotech is well aware that people use CBD for a number of different ailments and have designed a versatile selection of CBD capsules for the sake of each of these ailments. For example, throughout their selection, you're bound to find CBD infused with other natural alternatives, including turmeric, ginger root, bamboo, and collagen - just to name a few. Each of these natural alternatives can greatly help specific ailments alongside CBD and, for that reason, we highly suggest checking out this selection of capsules. Though prices vary slightly, each bottle of Meds Biotech CBD capsules costs around $79.99 and contains 500mg of CBD.
Diamond CBD Vape Additive
This Vape Additive above is a great alternative to some of the stronger, more intense products. Their CBD additives are blended with kosher vegetable glycerine and glycol. They're carefully designed to add a boost of cannabidiol goodness to other vaping liquids. These are perfect for beginners who might not want to spring for some of the bigger, pricier items as it comes in a 12ml bottle for just $89.99. Again, make sure to benefit from one of the Diamond CBD coupons if you go with this. Vaping CBD is the fastest way to have CBD enter your system. By vaping it, CBD can enter your bloodstream in as little as 20-30min.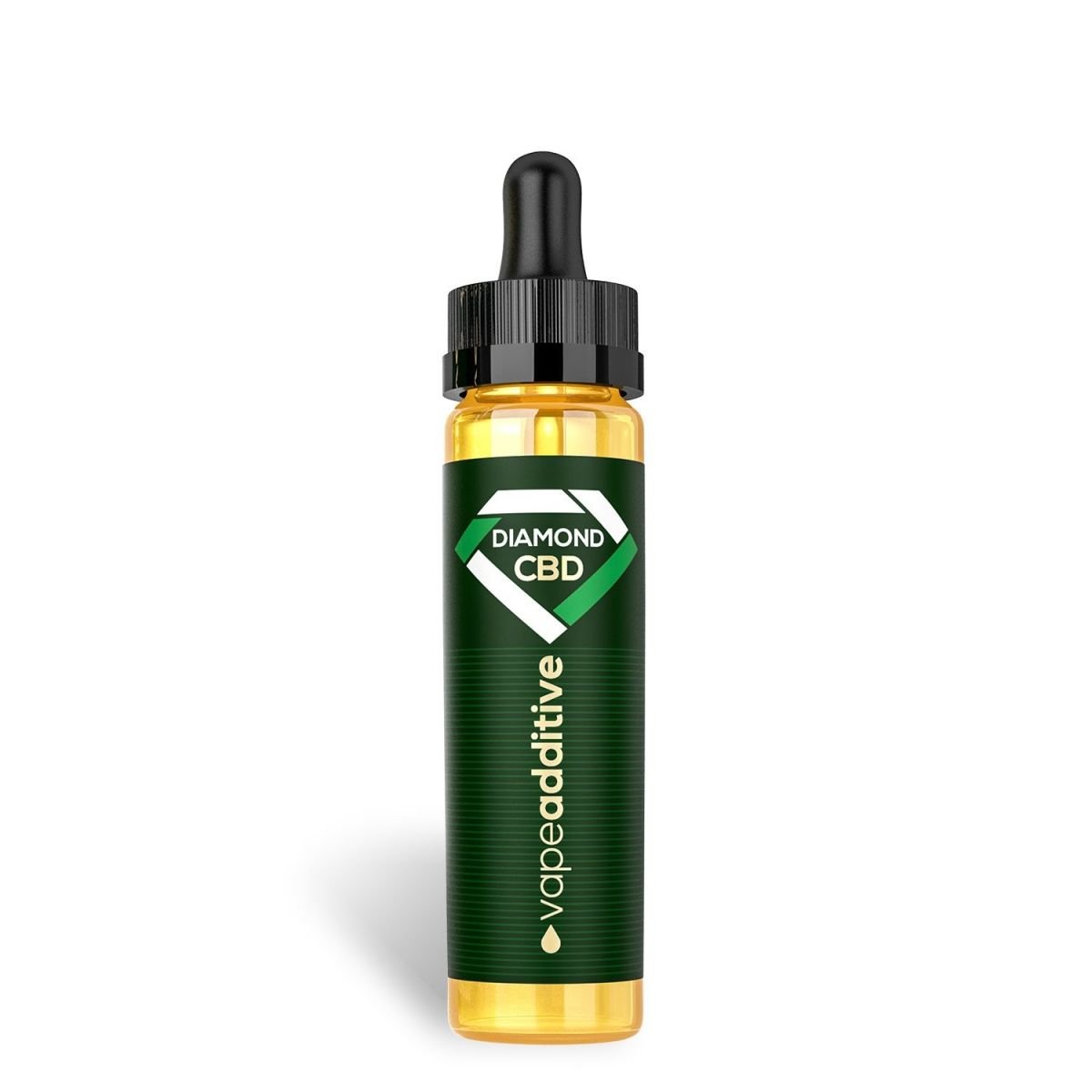 Diamond CBD Drinks
One thing that separates Diamond CBD is their variety and creativity of CBD products. The Diamond CBD drinks are no exception. One of the most popular (pictured above) is the Chill Shot. These are 2oz CBD shots come with 20mg of CBD. They come with a price tag of $14.99. Another popular CBD drink product is the 4 pack of Chill CBD Coffee. Each of these contains a healthy dose of 25mg of CBD and in my opinion, much better value than the chill shots especially since you get coffee with the CBD. Each ready-to-go coffee pod has a combined dose of CBD and rich artisan coffee.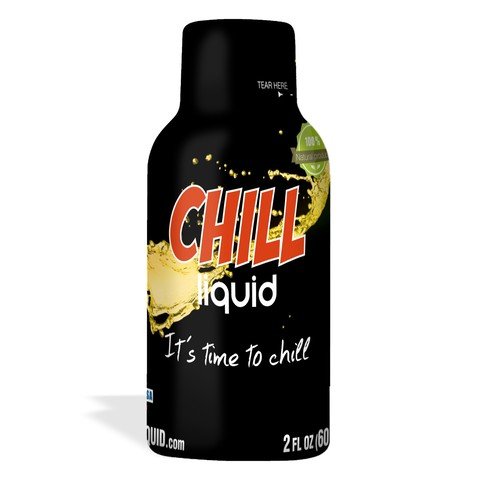 Diamond CBD Pet Products
Diamond CBD hasn't forgotten about your furry friend when it comes to their CBD selection. From the product line MediPets, you're going to find a ton of different options - from CBD oils to delicious treats for both cats and dogs. Your pet can benefit from CBD if it suffers from anxiety, stress, or is simply a hyperactive animal. One of the perks to shopping with MediPets is they've taken into consideration the variety of sizes animals come in. For example, they offer CBD oils for small, medium, and large dogs.
Quality
Diamond CBD organically grows their non-GMO at farms in Kentucky, Colorado, and Scandinavia, process their hemp using pressurized CO2 to extract the CBD and preserve it. They also test every batch with a third-party lab, although these results are hard to find. However, we can't confirm that all of their products are completely safe. There were reports on Reddit about synthetics found in Diamond's vape additive reported by a customer who apparently got "high". We don't have complete confirmation about this but you can read more here.
Does Diamond CBD Oil Get You High?
Because of Diamond CBD products containing .3% THC or less, you can't get high. In fact, any hemp extract brand selling CBD online won't sell products that are psychoactive. There was however a consumer report citing potential dangerous chemicals or synthetics found in Diamond CBD products. The Diamond CBD Vape Additive included in the tests showed traces of contained dextromethorphan, or DXM, an ingredient in cough medicines found in over the counter in drugstores.
Diamond CBD Certificate of Analysis
When shopping for CBD, you always want to make sure the company you purchase from is transparent about their third-party lab test results. These results will inform you of the purity of CBD as well as whether or not it contains any contaminants, such as heavy metals and pesticides.
Diamond CBD is a transparent company. If you're interested in learning about their lab results, simply scroll to the bottom of the website and look under the "Learn" heading. Below it should contain a section labeled "CBD Lab Reports". This will take you to a page where you'll have the ability to download the lab reports of any of the products purchasable through their website.
Diamond CBD Pros
Wide range of flavors, products, strengths, and forms of CBD for more seasoned users

Some of the best prices we've seen

Diamond CBD coupon codes highest we've seen at 50%

Organic, Non-GMO

Grown in reputable places
Diamond CBD Cons
They are a larger corporate brand owned by a publically traded company

Large variety could be overwhelming

Reports of Synthetics found on Reddit
How To Redeem A Diamond CBD Coupon
To redeem a Diamond CBD Coupon, you'll want to click "Get Coupon" at the top of this page for whatever current discount you see above. A small pop window will appear and you'll select the "copy code" button, this will automatically copy the code. Next, you'll select "open site" which will redirect you to Diamond CBD's website where you can shop products. Once you have made your CBD selections you'll go to your cart and see a "coupon code" box. Simply paste the code in that box then select "apply coupon" and you'll see your price drop instantly!
Contacting Diamond CBD
You can contact Diamond CBD directly through their website. They can also be contacted via phone Monday - Friday 9 am - 6 pm EST, or via email. Additional contact information is listed below.
(305) 615 - 1194
+44 203 129 6072
support@diamondcbd.com
Diamond CBD LTD
7 Wilson Business Park
Monsall Road
Manchester, England M40 8WN
USA Headquarters
3531 Griffin Road
Suite #100
Fort Lauderdale, FL 33312, USA
Helpful Links
Diamond CBD Instagram | Diamond CBD Youtube | Better Business Bureau Rating
Disclaimer: The following Diamond CBD reviews are made by consumers. Diamond CBD has not reviewed and therefore doesn't endorse, support, or approve the reviews or recommendations left by consumers. These statements have not been evaluated by the FDA. Diamond CBD products are not intended to diagnose, treat, cure, or prevent any disease.
26 Diamond CBD Review Reviews
Jared

I bought the Relaxed Gummies and love them. They taste really good so you need to be careful not to eat too many. You can't really taste the CBD and it does take a little time to kick in. I've tried the oils too but prefer the taste of the gummies. They don't get you high but you will feel relaxed for sure. 2018-07-23 18:22:12

Richard Steele

Lab tests validate the quality of the products and customer service will sort out any problems, no questions asked. I received one item that leaked in transit. They sent a replacement that day. 2018-07-25 17:34:56

Ray Budriunas

I take the Diamond CBD Capsules and love them, great for relieving stress, muscle soreness, pain relief, take capsule before bedtime for a good night sleep 2018-07-26 03:29:08

Ann Coster

I know the sour gummy worms work well. Even for my roommate who has severe back issues! I do ok taking the oil under my tongue, & have learned if it's not strong enough, add some cbd crystals & put bottle in hot water for a few minutes to help it absorb. 2018-07-26 23:34:12

Jacob Kline

I have been using diamond CBD liquid gold and diamond CBD Vape additive for two years now! After a long time of trial and error trying to find the best cbd out there I found Diamond CBD! product is top shelf with many great flavors and strong milligram to help all of my nerve pain! I am paralyzed from the waist down and also have had a broken back and neck from a car accident in 2014! This diamond CBD has been a lifesaver for me! This helps my pain even more than my pain medicine did! So I no longer use the pain medicine! Customer service is awesome and they have expedient delivery! 2018-07-27 00:35:04

Jacob kline

I love diamond CBD oil! My pain is under control now that I have this CBD oil ! 2018-07-27 00:48:12

Sean

It can be a little tough giving your dog oil under their tongue. The doggie treats are what I would recommend. 2018-07-30 18:27:06

Travis D Curtis

I've been using Diamond CBD products for more than a year and this company has changed my life by giving me hope because before using their products I was taking pain medication and that helps but it only goes but so far.I would be in a very dark place without DIAMOND CBD and DIAMOND customer service is unbelievable too that's what make it so special good service and good products they can't go wrong. Thank You Diamond CBD !!! 2018-08-25 23:19:29

Gregory S Lane

I have purchased from DiamondCBD for a year now, and they are very professional in doing business. I have tried several products and each has proven to be effective in reducing anxiety, and minor aches and pains. I have tried almost all of the vape additives, some liquids, and other products offered. I have never been disappointed. Thank You DiamondCBD. 2018-08-26 04:24:02

Rodney

I've bought CBD products from several online stores and Diamond CBD has to be the best! I love their Meds Biotech gummy bears. I've taken another brand for months and they were ok, but Meds Biotech lets you choose what strength is best for you. Take a couple every morning and at night as well. They really help with recovery from workouts and also chill me out at night for a great nights sleep. I've tried the CBD vape pens as well and have to say they also have a very calming effect. During a stressful workday its nice to take a couple of vape hits and just feel the stress roll away. Great products and great customer service. 2018-08-27 18:23:31

Theresa Straub

Diamond CBD has been heaven sent to us. I suffer from carpal tunnel pain, menstrual headaches and cramps and anxiety. I have been using the CDS 250mg for almost 4 months now and it has been a life saver. I was taking 4-6 ibuprofen daily for pain and now I can't remember the last time I had to take it. I've had no pain in my hands and no menstrual headaches. And my anxiety is at an all time low. My husband suffers from gout and he too has had the pain relief. And he was borderline insomniac not any more. He sleeps like a baby. Both of us wake feeling rested and refreshed. I have reccomend this product to many others and they too are reaping the benefits. We are Diamond CBD family for life 2018-08-29 04:59:37

Charles Lewis

It helps me relax and unwind from a stressful day also helps me rest better at night 2018-08-31 03:23:09

Mike Kennely

Does anyone know more about there being Synthetics found in these products that are not safe or get you high? 2019-01-17 23:54:31

James Morris

Constant updates about the status of my order and arrived exactly when expected. Chongs Choice vape additive is my go to for anxiety and pain although their gummies are great as well. 2019-02-04 04:18:14

Derrick Scott

I have been buying CBD from Diamond for about two-and-a-half years now and I'm really glad to shop with them and they have great service they have great customer service people the young lady that I should I usually ask for is 80 Jews Gray she's always in a good mood and she always takes care of my problems and I have not been anywhere else where I get the service and and the and the great products that I get from Diamond CBD I will always I will continue to shop with diamond and get my products from their my favorites are Chong's choice and liquid gold and relax and those are my three favorites and then there's usually some others off I like to get other things I like to get but for right now. I'll just stick with those hope they'll always continue to have great products and great service and also I just want to say diamond always has really good discounts and and prices that that beats all the rest I just thankful for that and I will continue to buy from y'all and thanks a lot and my name is Derek Scott 2019-03-10 01:22:24

Aimee Macek

I use the CBD gummies to help me sleep. They taste so good and work so well. I try not to ever run out because if I don't eat them, I don't sleep well. Great product!!!! Highly recommend it!!! 2019-06-23 00:31:49

Abdullah Allateef

Awesome products that really help with my arthritis, I use the gummies due to their convenience as well as the CBD oils. They help me feel better without the side effects from when I was constantly taking pain medicine from my doctor. I love the flash sales, as well as some of the other sales. My products always arrive sooner than I expect. I love the fact they're always asking about customer feed back and I always kindly respond. Awesome product with an capital A. 2019-06-23 01:59:31

Sarah

I've ordered from a few different websites however diamond is the ultimate best. Their products have been the only products that have worked and helped. I personally prefer the gummy's and they taste great! I would never order from any other site but diamond 2019-06-24 11:07:23

Paulette

Fantastic, so happy with your products! 2019-08-26 13:17:06

Paul

Love Love Love, The taste is awesome, You can really taste the spices, I have already purchased More!! Thanks for the Diamond CBD discount code too! 2019-09-17 13:50:36

Karen

Shipped quickly. Love the gummies. 2019-09-24 08:45:00

Jim

I have enjoyed the CBD cream so far. Feel less pain in my knees and hand. Has a nice smell to it. The coupon code made this a really good price too! 2019-10-04 06:12:41

James

My wife absolutely loves the bath bombs. She has stage 4 cancer that has metastized in her hip so the bombs are great to ease the pain. 2019-10-25 02:16:21

Julia

Purchase the MediPets CBD OilCBD for our 17 year old chihuahua. He had a large non-cancerous tumor on his foot. Surgery was over $1000. He has had 3 previous surgeries for bladder stones. We did not want to put him through another surgery. We have been giving him the CBD daily. His tumor shrunk and is now gone. He is doing well. 2019-12-02 12:24:14

Jay

My 16 year old min pin absolutely loves it. It has help her with her joint pain and discomfort. She takes it right out of the little syringe. She get some twice a day. First thing in the morning and right before we go to bed. I can see a difference it has made with any pain she had. She now wants to go outside for walks again ! 2019-12-28 01:17:28

Scott

Loved all your products, especially the Liquid DROPS. The honey taste and the Natural oil favor from the hemp made the "medicine go down". The slippers were a nice surprise, a luxury I have never bought l for myself for myself. I was unable to enjoy the pen or or the cartridge both seem to bother my tongue and lungs. The pen had a good Strawberry favor but even with using a carb and or water pipe I could not tone down the sore throat or burn feeling on my tongue. Also surprised the monthly box doesn't have free shipping so I ordered the cartridge which brought it up over the hundred and then got charged 8 something dollars because you ship or process out of Canada. 2020-02-27 12:26:30