Fab CBD
(2)
Fab CBD Coupon And Reviews
Fab CBD is a brand based out of Tampa, Florida. They offer a variety of CBD products like oil drops, chews, topicals and more. They're hemp oil extracts are make with 100% organicaally grown Colorado hemp and are full spectrum meaning they include terpenes, cannabinoids, and all natural ingredients. Their CBD oil typically is mixed with MCT oil to help with the absobtion process. Their products are 3rd party lab tested with results on the website. You can purchase products legally, have them shipped to your door, and will not get you high. If you're looking to shop be sure to use one of our Fab CBD coupons on the right. If your'e looking for Fab CBD reviews scroll to the bottom of this page.
What's Unique About Fab CBD?
Offer full spectrum CBD hemp extracts
Non GMO and quality tested CBD grown organically in Colorado, USA
Fab CBD coupon codes save you 15%
Co2 Hemp Extracts
FAB CBD Products
CBD Oil Drops
The FAB CBD oil drops come in four strengths: 150mg, 300mg, 600mg and 1200mg. I tried the 600mg natural flavor. You can slightly taste the hemp but it's nothing like tasting raw hemp oil which I don't recommend. These CBD rich drops are a natural dietary supplement for increased health and vitality. You can pick from any of these flavors: Citrus, Mint & Natural flavor. The CBD oil is organic, Non GMO, non psychoactive and lab tested for safety and potency. The natural flavor is good for pets, it is hard to tell what flavor your pet may be allergic to! When choosing strength to go with, it is better to start with the lowest possible strength and adjust upwards until you get to the level that works best for you. These oil contains hemp extract, MCT oil and natural flavors. Unfortunately, FAB CBD oil is not designed for vaping, use it for anything else like mixing it in your food or just take place a few drops directly under your tongue. On pricing, the 150mg is on sale for $39, 300mg for $59, 600mg for $79 and 1200mg for $129. I highly recommend using a Fab CBD coupon on these as the prices are higher than other CBD oils we've reviewed.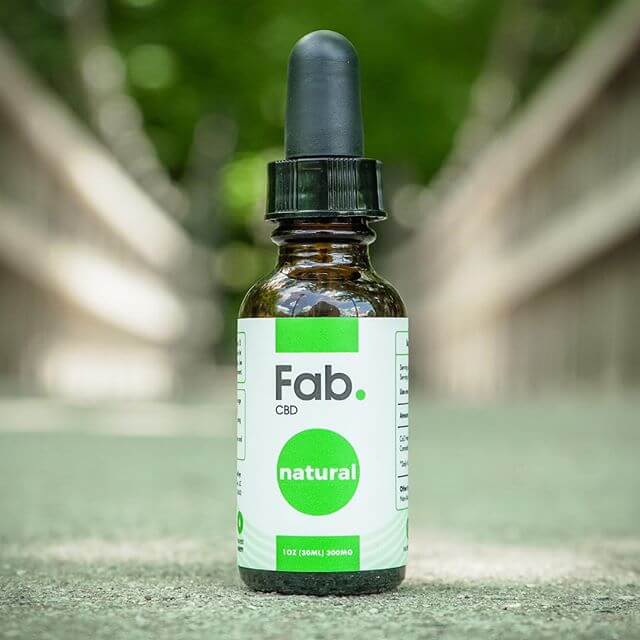 Muscle and Joint Topical
The Fab CBD Muscle & Joint Topical is made from CBD rich hemp oil sourced from Colorado farms. It is suitable for everyday pain relief. It is simple to use as you just need to apply the cream, which has a smooth consistency, to the affected area and let the CBD work its magic. Applying the CBD directly on your skin gives a focused and hence speedy relief; this is according to the FAB CBD website. The topical contains CBD, distilled water, aloe vera, cocoa butter, coconut oil, olive oil, vitamin E and blood orange essential oil which gives it a unique scent. The cost for 600mg is $64 down from $74.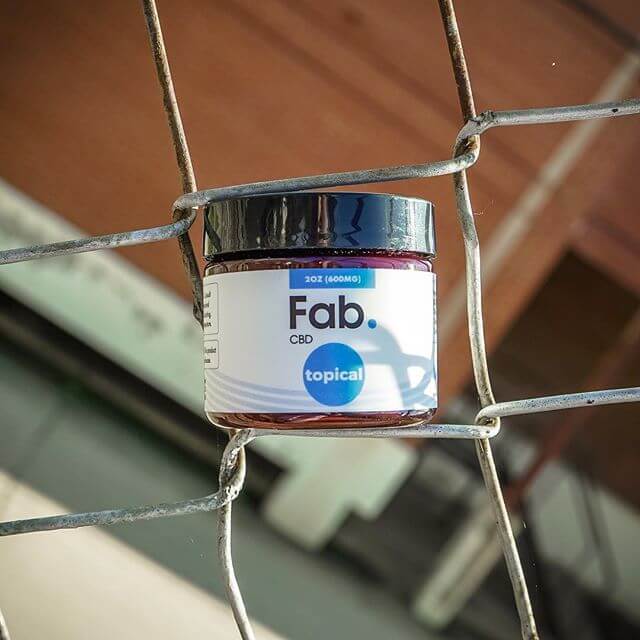 CBD Chews
The Fab CBD Chews provide a fun, discrete and easy way to consume CBD. These chews are non GMO, all natural and vegan. They are also gluten free and 100% THC free so feel free to indulge you kids and pets as well. The gummies contain apple, organic carrot, organic pumpkin, organic black currant and hemp CBD isolate. You can pick from a variety of fruit flavors. Keep in mind these do have some sugar so if you're on a sugar free diet then go with the oil instead. A pack with 750mg CBD is on sale for $ 59 which isn't bad for 750mg. Our Fab CBD discount code applies.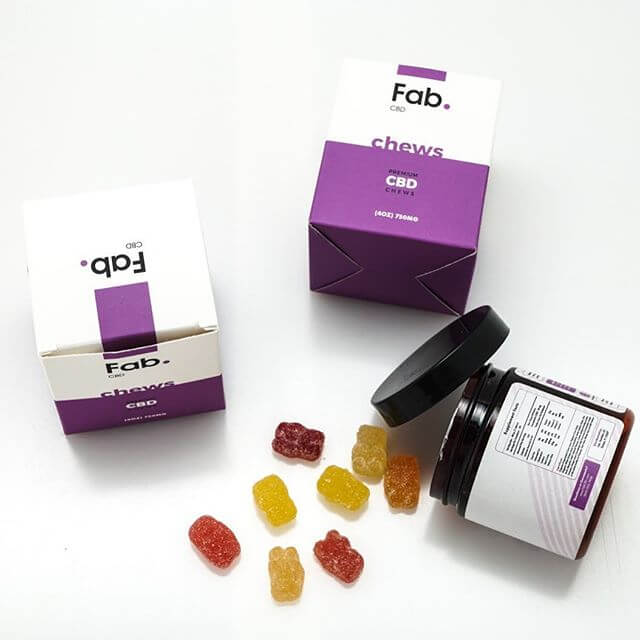 FAB CBD Pros
Offer full spectrum extracts (we recommend over isolates)
Accessible lab reports showing strength and potency on the website (Proverde laboratories)
0% THC products meaning they are not psychoactive
Organic hemp cultivated in Colorado
Free USA shipping on orders over $89
Occasionaly have sales during holidays
Have a reward program where you earn points with every purchase. The points are transferable too.
Fab CBD coupons are among the highest we've seen
FAB CBD Cons
No free shipping, and not shiiped outside the USA
Limited product range for now
CBD is not FDA approved
Disclaimer: The following reviews are made by consumers. Fab CBD has not reviewed and therefore doesn't endorse, support, or approve the reviews or recommendations left by consumers. These statements have not been evaluated by the FDA. Fab CBD products are not intended to diagnose, treat, cure, or prevent any disease.
2 Fab CBD Reviews
Anita

I have tried other CBD oil brands from the local smoke shops. This FAB CBD oil is the only one I've ever tried that actually gives me results. I take it before bed, as I have trouble sleeping. It allows me to get the restful sleep that I need so desperately. I swear by this brand and have recommended to everyone who is contemplating trying CBD oil. 2018-11-15 23:11:51

Jamie S

I bought Fab CBD's full spectrum oil. It's pretty good, you can definately tell it's full spectrum. You can also tell it isn't raw which I have heard is best. They do ship fast and this is one of my favorite oils I've tried. I think I'm going to test raw capsules next though! 2019-01-22 22:14:05