Joy Organics
(10)
Joy Organics Coupons + Reviews
Joy Organics offers premium organically grown CBD products. Their product link includes full spectrum using some of the most advanced nanotechnologies to ensure top absorption. Joy chooses to partner with the biggest grower and manufacturer of hemp-derived CBD in America. These are raw hemp compounds that are safe, legal, and don't get you high.
Joy Organics goes through a 7 step process for producing high-quality CBD. To begin their supplier specifically users organic farming and hemp is grown in Colorado, USA. The hemp is raw processed with the milling process held to the highest standards. Once the hemp is processed, it's shipped to their processing and manufacturing facility in Colorado. Next, they use Proprietary Extraction and Solids Separation. This is a purification process. Once they purify, the oil is then distilled to separate the hemp extract from the ethanol used in the extraction.
Joy Organics uses in house third party lab testing. This means the products are tested for potency and quality and once passing, receives a Certificate of Analysis and Certificate of Quality Assurance which is posted on their website. Finally, some of their products are required to go through another processing that which transforms it to nanoemulsions. This is why their CBD is among the most bioavailable full-spectrum out there.
What's Unique About Joy Organics?
They are among the highest quality CBD product

Their hemp is organically grown in the USA

Fast absorption and increased bioavailability through nanotechnology

Joy Organics offers exclusive coupon codes for online shoppers
Joy Organics CBD Products
The THC free tinctures are full-spectrum oil to be taken sublingually or mixed in food. All Joy Organics CBD oil bottles are 1oz (30ml). It comes in four strengths: 250mg at $ 34.95, 500mg at $ 59.95, 1000mg at $ 99.95 and 1500mg at $134.95. You can typically get 20% off with one of our Joy Organics coupon codes. The flavor can either be natural weed flavor or tranquil flavor which has a subtle taste.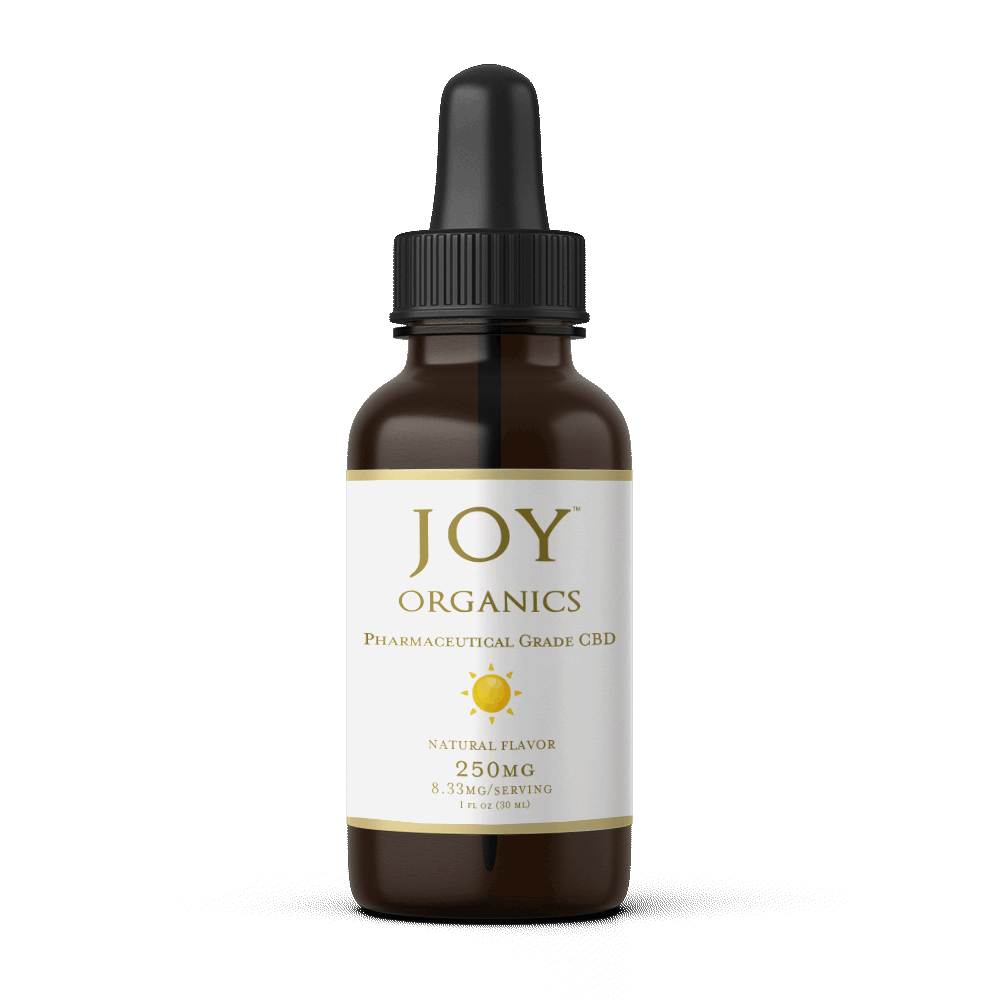 Each softgel contains phytocannabinoid-rich hemp oil formulated with nanotechnology which increases bioavailability. The soft gels come in two strengths; 10mg for $ 49.95 and 25mg for $ 84.95. You can use one of our Joy Organics coupons to save on these.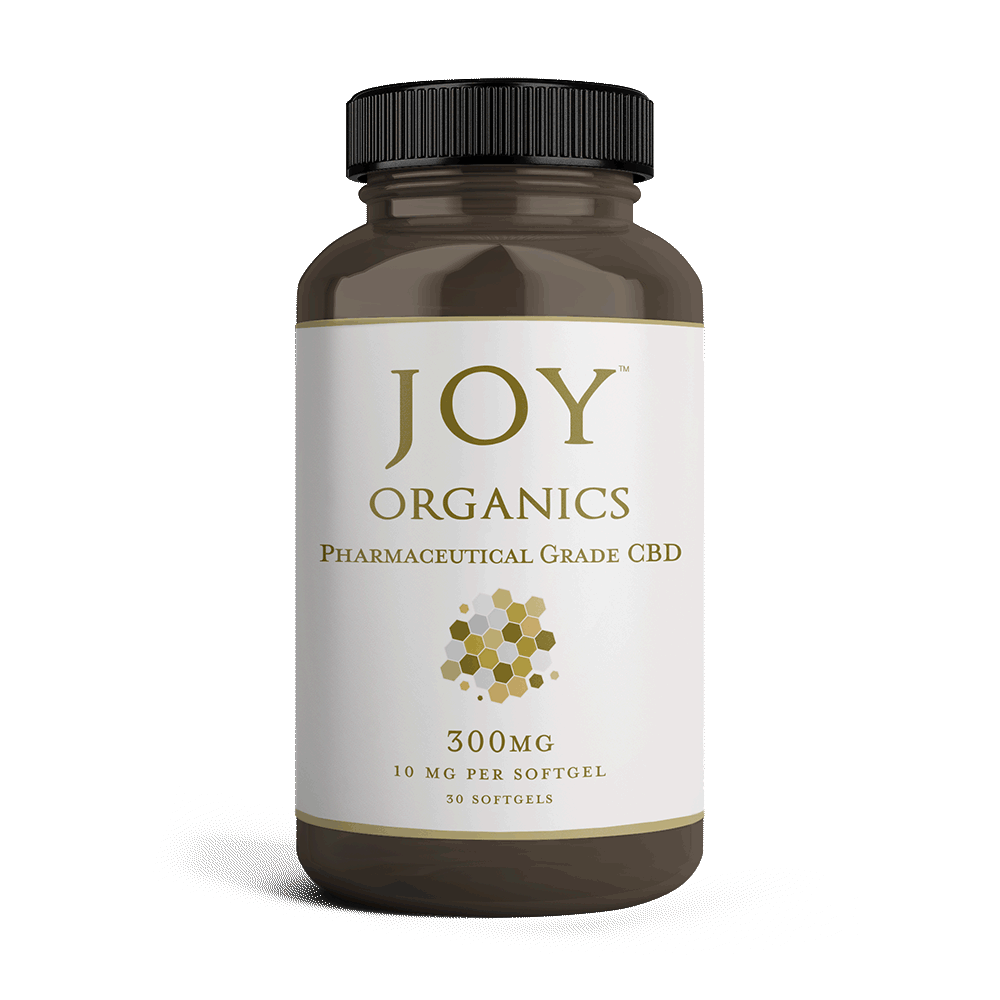 CBD Softgels with Melatonin for Sleep
Joy Organics CBD + Melatonin softgels are formulated with full-spectrum oil loaded with phytonutrients. With 25 mg of hemp oil and 1 mg of melatonin per softgel, this pill ensures a better quality of sleep. If you're looking to shop products that are intended to help you sleep, you can learn more with our list of best CBD oil for sleep.
These softgels have been enriched with curcumin which adds to the analgesic properties of CBD. It is intended for chronic pain and greater comfort. Each 25mg capsule sells at $99.95. Check our Joy Organics discount code as these capsules are not cheap.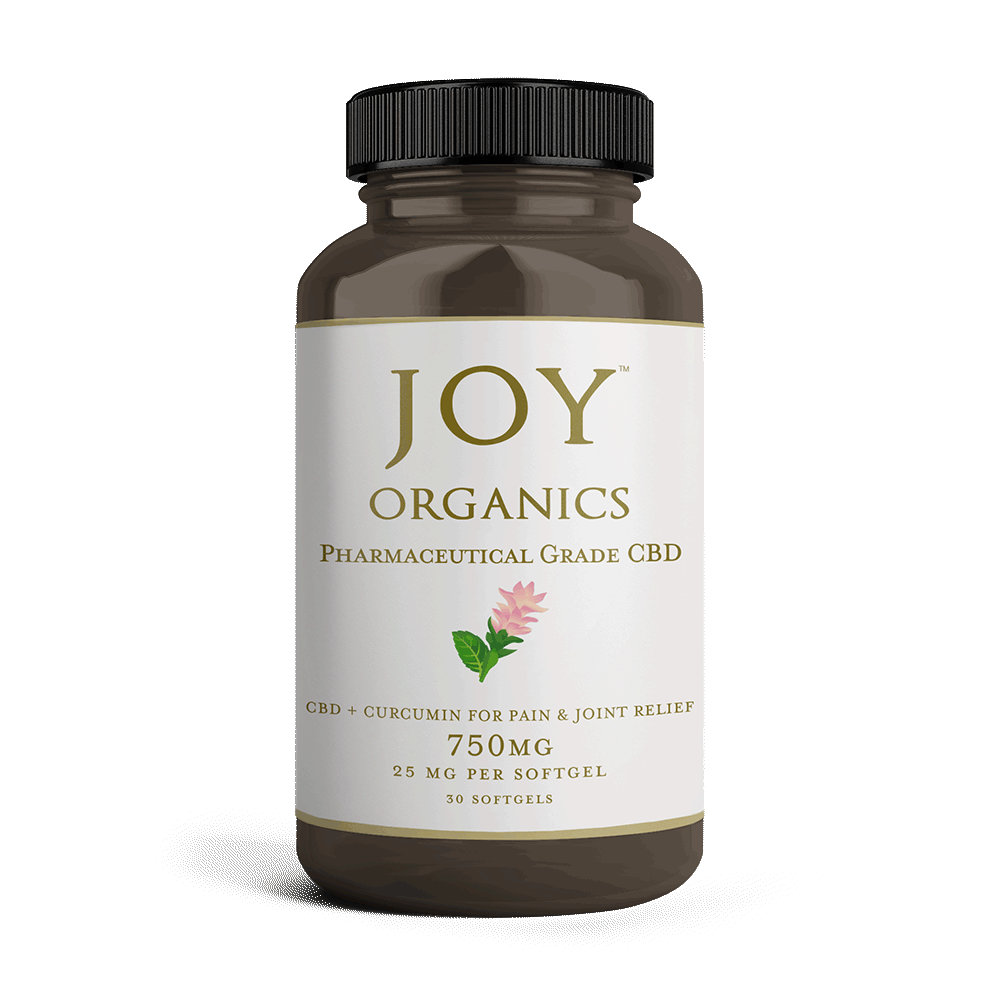 Joy Organics CBD salve is a balanced combination of phytocannabinoid-rich hemp oil, beeswax, and aromatic essential oils helps soothe discomfort and support skin health. These are a topical rub on that are intended to help muscle pain and lower inflammation.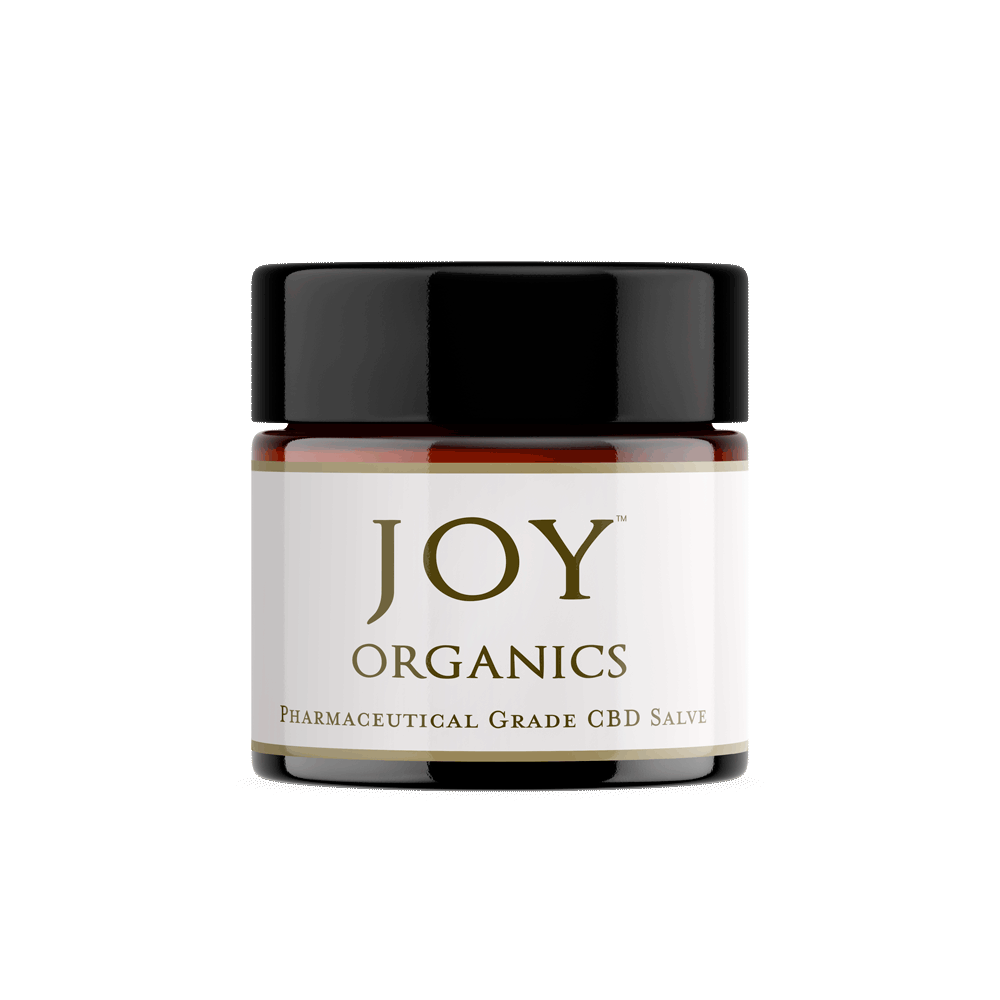 They offer a discreet rechargeable vape pen that delivers fast-acting and highly bioavailable full-spectrum atomized CBD oil with a hint of citrus in every breath. The vape pen comes with one 500 mg CBD oil cartridge and sells at $99.95.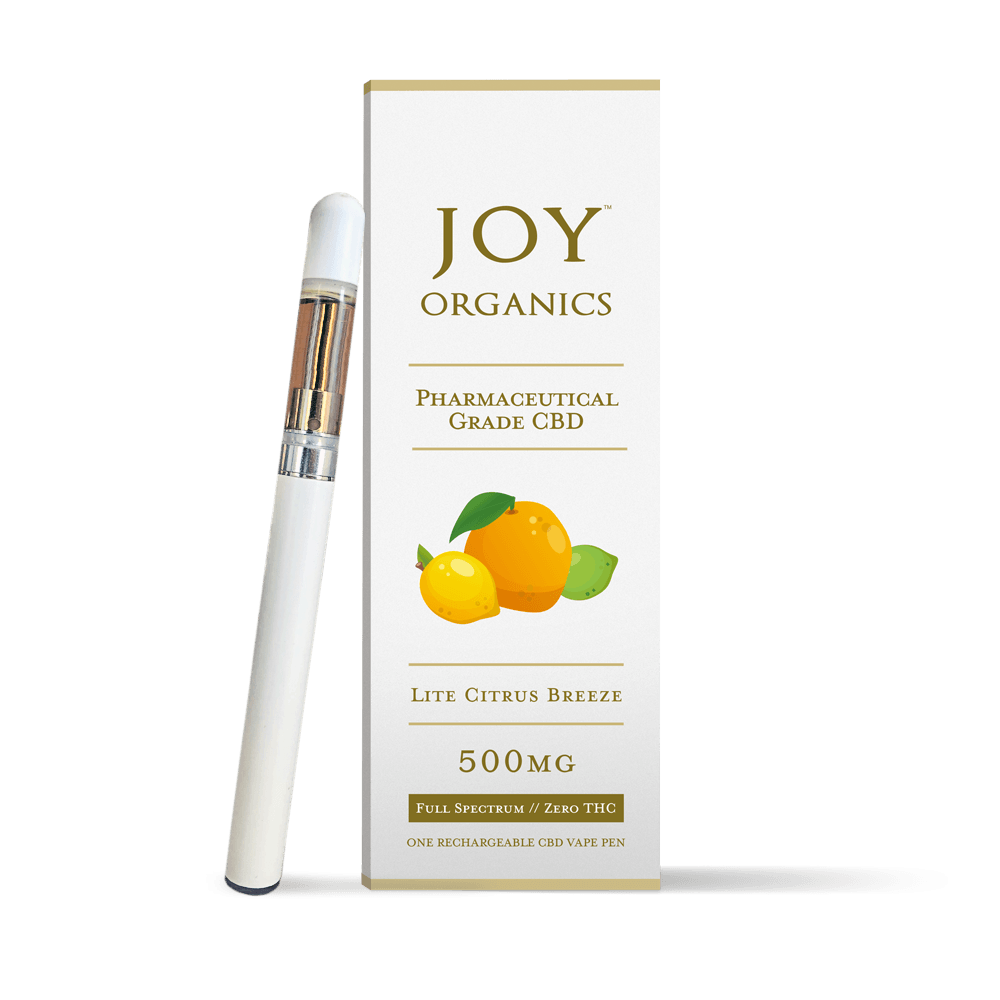 Joy Organics' CBD Energy is intended to boost your energy levels during a workout and contains no THC. 5 packets sell at $19.95 and have a shelf life of approximately 18 months.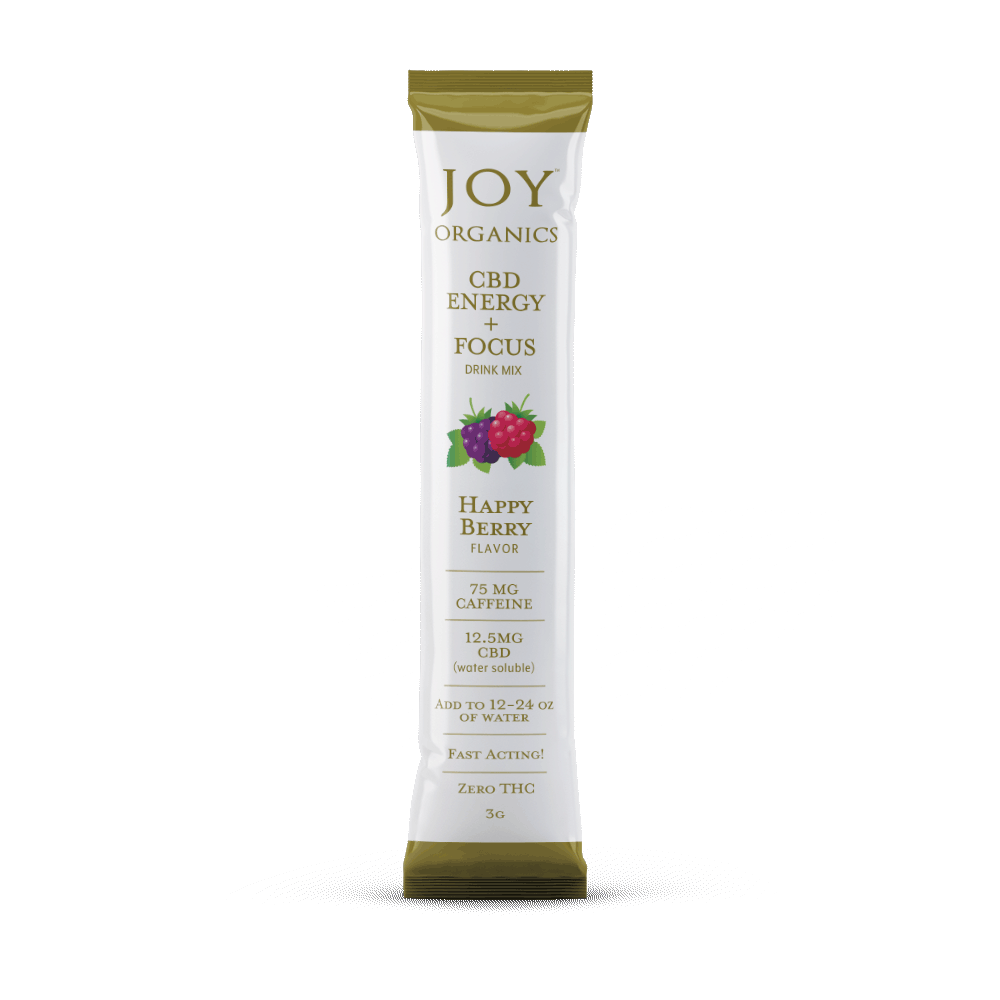 Joy's Face Mask is infused with phytocannabinoid-rich hemp oil and supporting extracts like black licorice and rosemary. Rosemary stimulates cell renewal while licorice improves skin elasticity and helps deal with wrinkles. It also contains antioxidant and skin-calming properties as well as omega-3 and omega-6 fatty acids which help in keeping skin hydrated, which help skin retain hydration. 1 pc costs $12.95.
If you've been curious to try CBD, but don't know where to start, Joy Organics may be a great start for you. For just $7, you'll receive two softgels along with a sample of their hemp salve. Both these products are perfect for beginners - the softgel edibles are easy to consume and the salve is a perfect way to see how a topical works for your skincare needs.
Joy Organics sells beef flavored dog treats that contain the same proprietary formulas used in other products. 30 treats sell at $ 34.95. These can feel a bit dry at times so we recommend putting a little peanut butter on them if your dog doesn't chow them down immediately.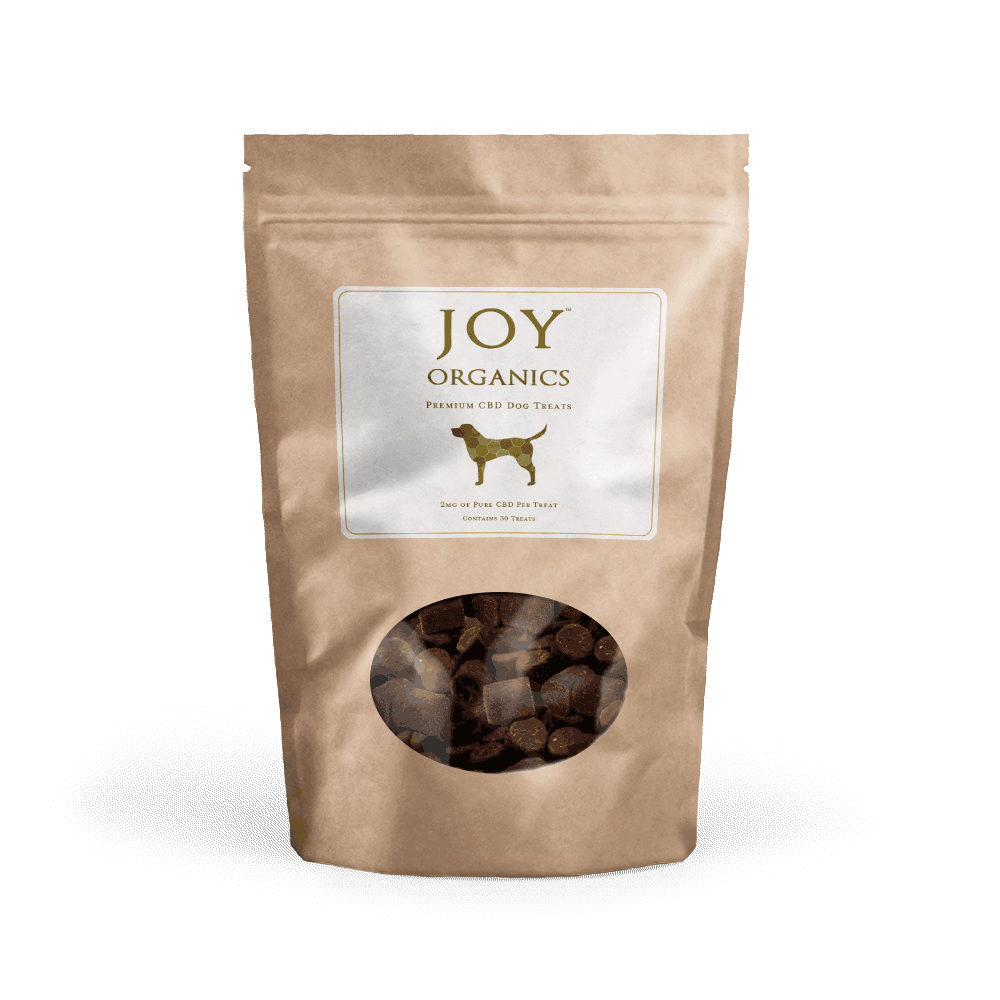 Joy Organics CBD tincture for pets is fast-acting and easily administered. They come in different strengths: 250mg, 500mg, 1,000mg and 1500mg all in 1oz (30ml) bottles. They are THC free — meaning your pet can enjoy all of the benefits of CBD with no side effects and no high.
Joy Organics Certificate of Analysis
When shopping around the CBD industry, it's vital the CBD company you're purchasing from runs their products through a third-party lab test. This ensures that the cannabidiol isn't contaminated with toxins such as heavy metals and terpenes. Joy Organics reveals each of their third-party tests on their website. If you click on the "Learn" drop-down menu, you'll find the page "Lab Results." From there, you have the ability to check out the test results from the exact batch of CBD your product has.
Joy Organics CBD Pros
Their products are gluten-free and non-GMO

Free shipping in the USA by USPS

Offer full-spectrum extracts with entourage effects

All their products are considered pharmaceutical grade and are manufactured in a GMP certified facility by the FDA.

All products are tested twice, internally and externally by third parties.

Offer a 30-day money-back guarantee on all products
Joy Organics CBD Cons
No free shipping outside of the US

Not FDA approved
How to Use Our Joy Organics Coupon
In order to redeem our 15% Joy Organics coupon code, you'll want to click the "Shop Now" button or the coupon code at the top right. A new window will open where you can shop CBD products from Joyorganics.com. Once you get to the checkout page search for the coupon code box and type in "CBDNERDS". This is an exclusive offer that will knock off 15% from your order.
Disclaimer: The following reviews are made by consumers. Joy Organics has not reviewed and therefore doesn't endorse, support, or approve the reviews or recommendations left by consumers. These statements have not been evaluated by the FDA. Joy Organics products are not intended to diagnose, treat, cure, or prevent any disease.
10 Joy Organics Reviews
Shauna

Joy Organics is as good as it gets! I've researched a ton of products and they are literally the best quality! 2019-01-05 02:09:43

Diddles

The best CBD oil around. Very pleased. 2019-04-01 01:27:29

Adrian

I love the quality of their products and they have excellent customer service! 2019-08-26 12:14:38

Gyl

What drew me to this company was their money back guarantee, which most of these companies do not have. And lo and behold the product actually works for me! I'm one of these people who either takes prescription drugs or nothing. No OTC ever works for me. I've used the salve for awhile on my lower back for SI joint arthritis and it's worked really well. It's also worked very well on a couple of arthritic finger joints. I'm amazed and happy it's working :). I'm now on my second jar of salve and just trying out the gel caps. 2019-09-16 07:26:34

Heather

I ordered the sample pack for $7 to try. I am very very impressed with the way it helped my wellness. I will be ordering alot more! Thank you Joy! 2019-09-23 13:41:01

Terri

I use the drops, they work and don't taste bad like I was worried abut. I have tried several brands and Joy Organics are my favorite. 2019-10-01 11:32:37

Kathryn

Joy Organics products have really positively impacted my life. I am very careful what type of products I use on my body and for my health, and after days of research, I found Joy Organics. Not only are their products made from high-quality ingredients, but their customer service and genuine interest in the well being of their customers is on another level. This company goes above and beyond for its customers. I wish this company nothing but success, because you all deserve it! 2019-10-24 02:39:57

Jane

I love this company…excellent products and prompt delivery! The first company I tried charged me shipping, and it took a long time to be delivered. I found my home here. 2019-12-03 11:12:07

Suzanne

I can't say enough about my experience so far with Joy Organics and her support staff. They were so helpful when I first called, and I immediately placed an order. Then told my aunt and uncle about Joy's website and all of the valuable information provided and I was ordering several bottles of CBD oil for them! Thank you for your amazing business and keep up the fine work you do! 2019-12-26 11:13:40

Henry

Ordered cbd oil ...came up short my fault . Customer service took care of. Thank you .found a home for my purchases and very happy with there products and pricing. 2020-03-27 14:57:00