Sagely Naturals
(5)
Sagely Naturals Coupons + Reviews
Sagely Naturals is a CBD brand was founded in California by two female entrepreneurs Kayle and Kerrigan. They are based out of Santa Monica, California and their "mission is to get people back to doing what they love most". Sagely sources their CBD from organic and non GMO hemp. Their supplier uses cutting edge technology to grow hemp outdoors and their facility adheres to a strict standard of operations. Sagely Naturals triple tests every batch to ensure quality and purity (unlike most brands/products you'll see on Amazon). If you're here for a Sagely Naturals coupon you can find it on the right. If you're here for our Sagely Naturals reviews scroll to the bottom of this page. We've also tested and reviewed some of their products so let's take a look!
What's Unique About Sagely Naturals?
They offer Full spectrum CBD

Specialize in relief topicals and creams

Creative product packaging

Offer Turmeric infused CBD capsules (great for inflammation)

Their batches are all triple lab tested

Products are free from Parabens, Synthetic Fragrances, Artificial Colors or Dyes and Sulfates.

Brand founded by 2 female entrepreneurs

The hemp is CO2 extracted with no co-solvents and grown organically outdoors using no pesticides or herbicides.

0% THC, 100% Legal
Sagely Naturals Products
Sagely Naturals products can be broadly classified into four categories: capsules, creams, sprays, and roll-ons. Another way to classify or shop their products would be according to their intended use. In this case you can shop for products that help you recover or products that give you relief.
Sagely Relief and Recovery Capsules
These CBD capsules are infused with turmeric to boost the anti inflammatory effects of CBD. Turmeric has very powerful anti inflammatory properties and combined with CBD are great for injury recovery. They are water soluble making them easily absorbable in the digestive tract. They are effective against inflammation and pain and cost $ 49.99. Typically you can get up to 10% off this price with a Sagely Naturals coupon. Their price point is roughly average what competitors charge. Recommended dosage is one capsule a day, but you can adjust the dosage accordingly.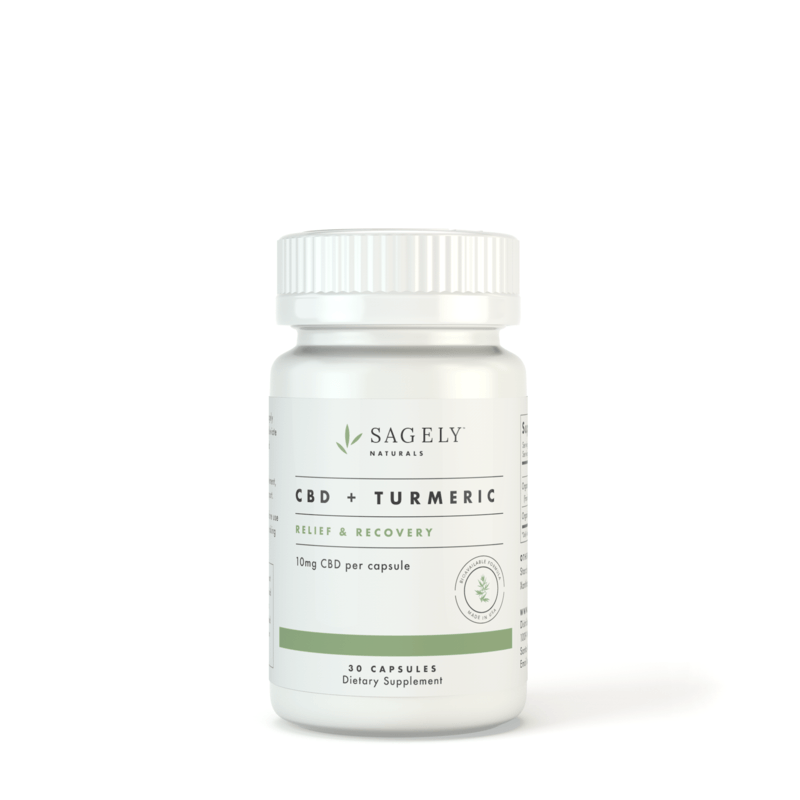 Sagely Naturals Relief and Recovery Cream
This cream is priced at $ 35.99 and it's great for soar or tight muscles and joints. It is enriched with peppermint and menthol which provide cooling and anti-inflammatory relief. When I tried this cream, it had a slight peppermint scent and had that icy hot feeling on my muscles from the menthol. It also contains safflower seed oil and argan oil for skin hydration. The cream is applied liberally on the affected areas and allowed to sit for 30-60 seconds. Relief is very fast! The bottle is beautifully designed and would sit well in a modern bathroom.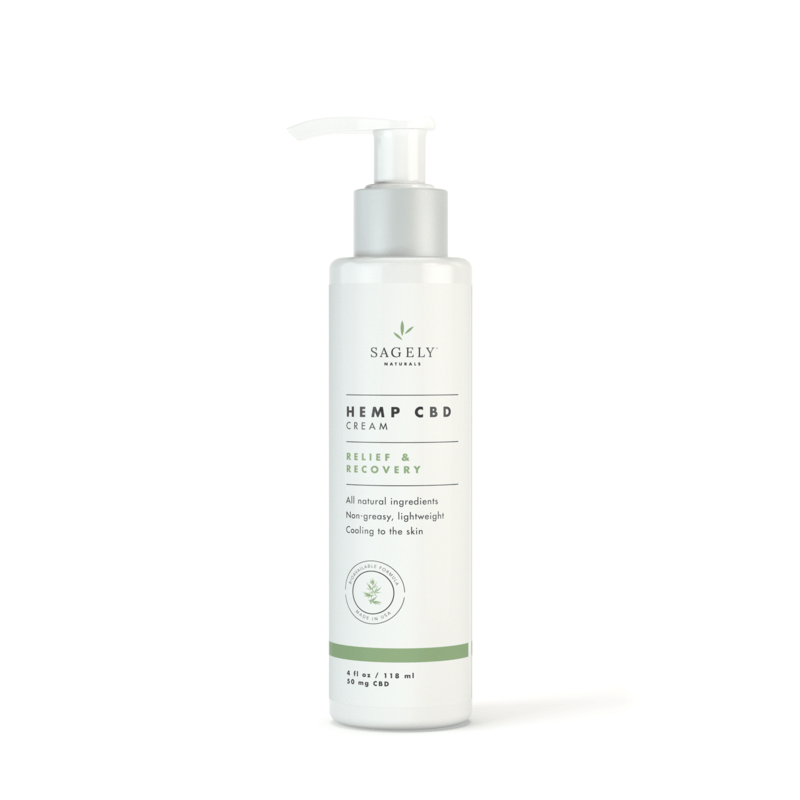 Sagely Relief and Recovery Headache Roll-On
Sagely Naturals has this very unique product even in the CBD space, a headache roll-on. It is enriched with essential oils (Peppermint, Rosemary, and Eucalyptus) and cooling menthol and goes for $ 29.99. Our Sagely Naturals coupon code applies to this roll-on. The roll-on is applied directly to the "halo" of the temples, head and scalp whenever you have a discomfort or pain in these regions.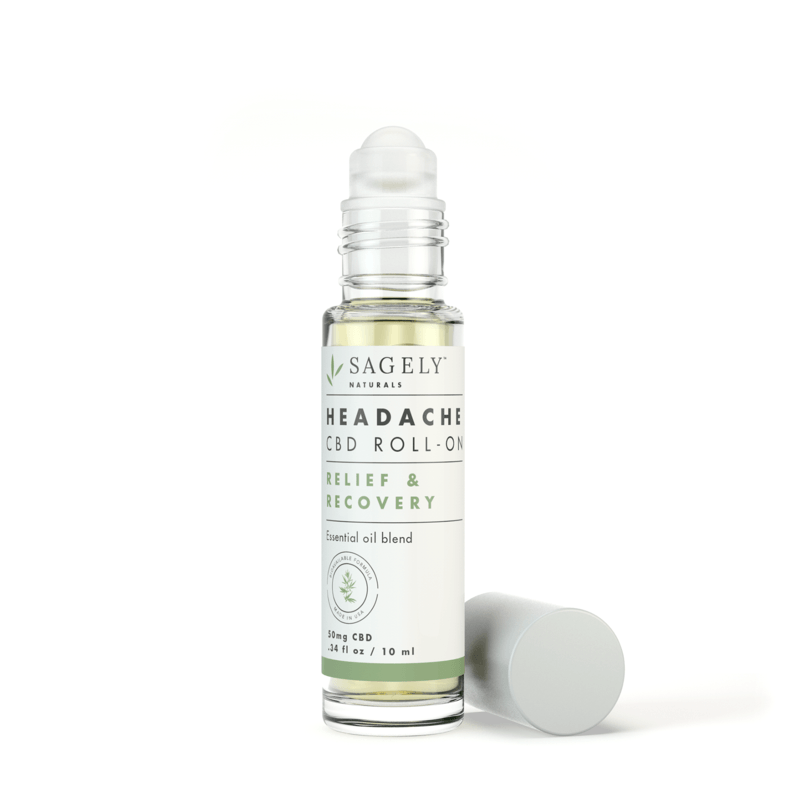 Sagely Naturals Relief and Recovery Spray
The Sagely Naturals spray is portable and chic making it a convenient handbag accessory or you could also carry fit it in your gym bag. Moreover it is easy to use; you just need to spray the CBD onto the affected muscles or joints. It is enriched with essential oils and cooling menthol and goes for $ 27.99 and yes, our coupon works for this as well.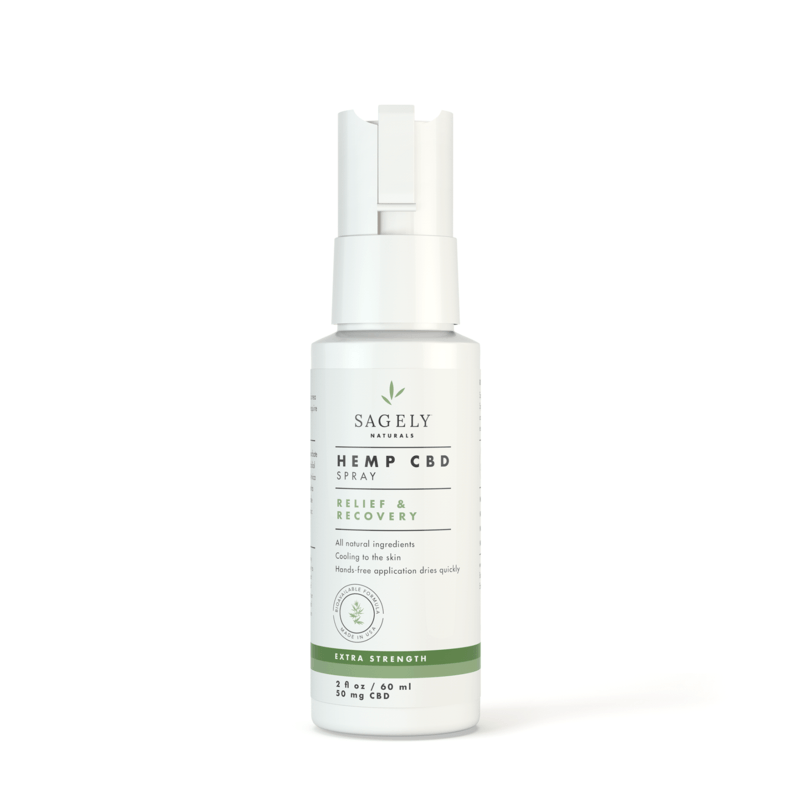 Sagely Naturals Tranquility Capsules
These highly bio absorptive capsules are a blend of CBD, Ashwagandha, Magnolia Bark, Holy basil, chamomile and Lavender. This rich mix promotes a balanced mood, dispels feelings of mild stress, and inspires tranquility and relaxation. Priced at $ 49.99, this product is shipped free of charge to any part of the US. Again, a Sagely coupon will knock off 10% from that price. With the high-stress levels experienced by many people today, this natural product provides instant relief in the most natural of ways as nature intended. The recommended dosage is one capsule a day. I prefer to take one at night to wind down and get ready for bed.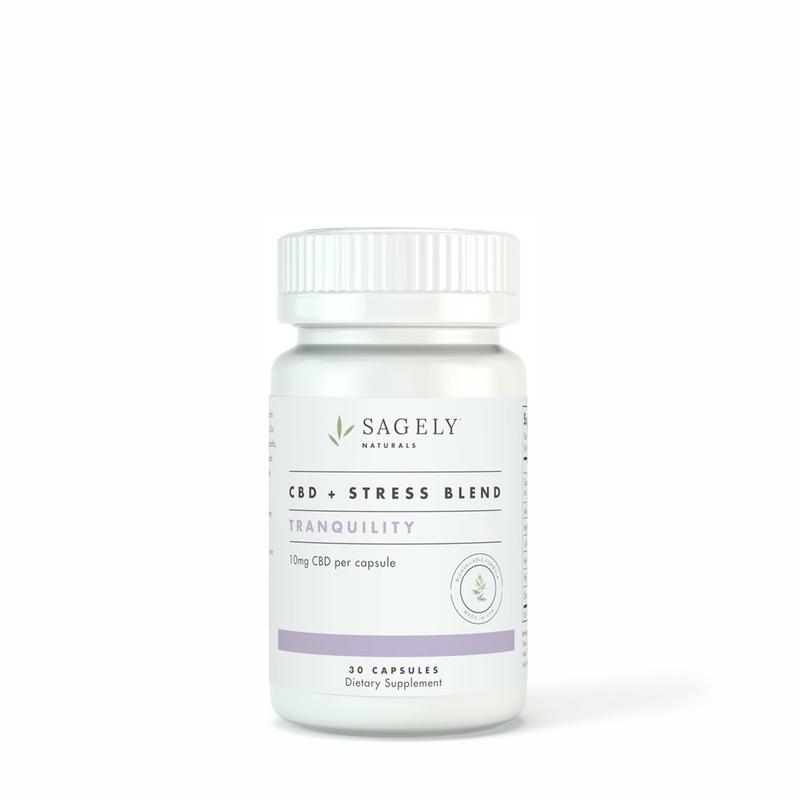 Sagely Naturals Tranquility Cream
This cream contains CBD and an essential oil blend of Lavender, and Bergamot to provide instant stress relief. It's a good substitute for those stressed but doesn't like taking pills. Luckily, it's enriched with a skin moisturizer so can you just substitute it with your usual skin cream. For use, massage the cream directly onto your skin for 30-60 seconds, repeat whenever you have stress symptoms. You should start feeling the effect soon after you apply the cream. This cream goes for $ 35.99 only and Sagely discount codes apply.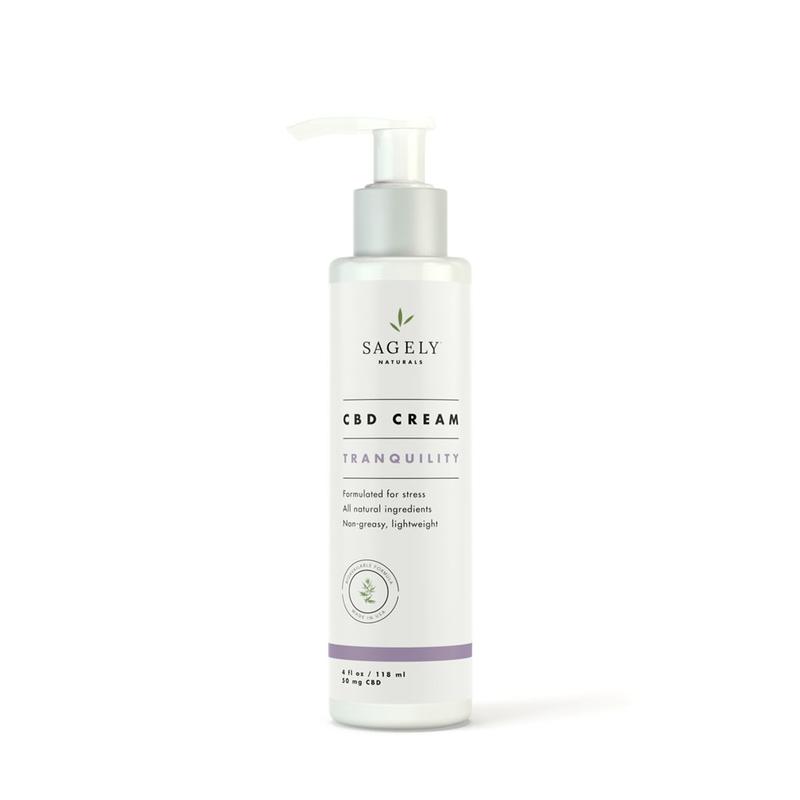 5 Sagely Naturals Reviews
Cyrus

I sampled their recovery cream for some soreness in my neck. It definitely did the trick in terms of pain relief and making the muscles feel relaxed. It does have peppermint menthol in it so it's going to give you that icy-hot feeling you get from Bengay just without the toxins.. 2018-08-23 05:14:39

Lauren

Love the Tranquility Roll-On. The ingredients are natural which is very important to me and just has a soothing feel when you rub it on. 2018-09-18 15:50:01

Shawn

$50 for 300mg of CBD capsules in a bottle seems expensive even with the coupons 2018-11-04 20:07:13

Katie Lee

Has anyone tried the headache relief or know if CBD helps with headaches? I've tried googling but the information is mixed. I want to know if anyone has bought Sagely Naturals headache roll on and like it. 2019-01-22 23:46:47

Adam forrest

I've had issues with Crohn's disease and neuropathy for about 2 years now and this is the first product I have found on the market which has aleviated both of their symptoms almost entirely. Can't say enough about how much it has improved my daily life. Awesome product! 2019-02-05 04:59:28