Review summary
From the heart of Florida, Sun State Hemp delivers high-quality CBD products, including a versatile selection of CBD gummies.
Sun State Hemp is an American company based in Florida, with all of its products harvested, tested, and manufactured in the United States. Sun State Hemp is 100% Natural, 99%+ Pure CBD manufactured in controlled, certified labs. Each and every product undergoes rigorous quality control testing and is carefully monitored from its original extraction, all the way to retail stores. Extensive lab reports are available for their product range, giving customers more information on what makes up a Sun State Hemp product.
Sun State Hemp pride themselves on excellent customer support via their team of highly trained customer service team. In order to keep on giving back to the industry and to maintain top industry knowledge, Sun State Hemp are known to regularly provide lessons on new products and new trends in the industry. This is passed onto their superb customer service staff to ensure that each company representative is equipped with the knowledge necessary to properly answer customers' questions and queries.
Keep a close eye on this brand as they are regularly introducing new products to the line of CBD and hemp-derived gummies, oils, vape liquids, pet treats, and more. Once again it's clear that this brand hopes that their efforts to improve quality will continue to help shape and push the CBD industry further than ever before.
OUR PICK
FEATURED PRODUCTS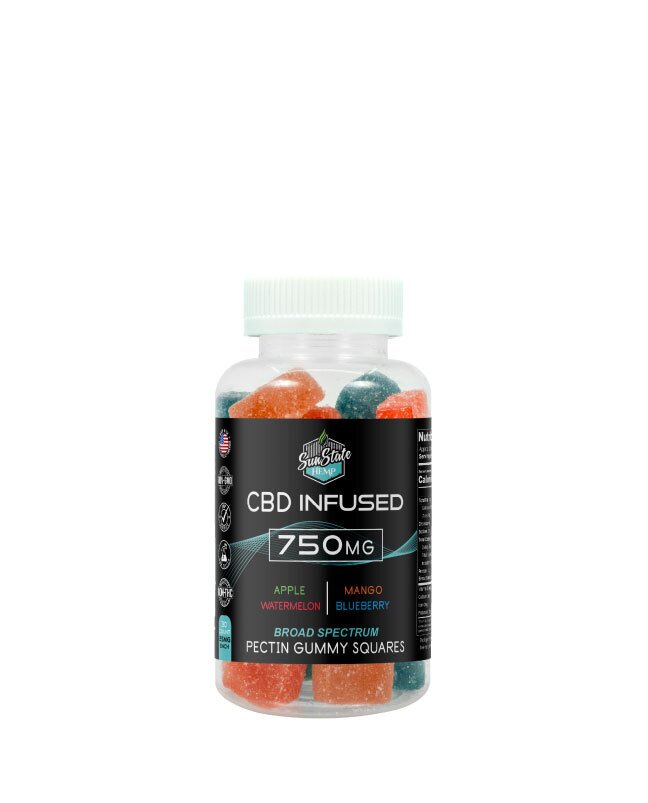 CBD GUMMIES
CBD BROAD SPECTRUM GUMMY PECTIN INFUSED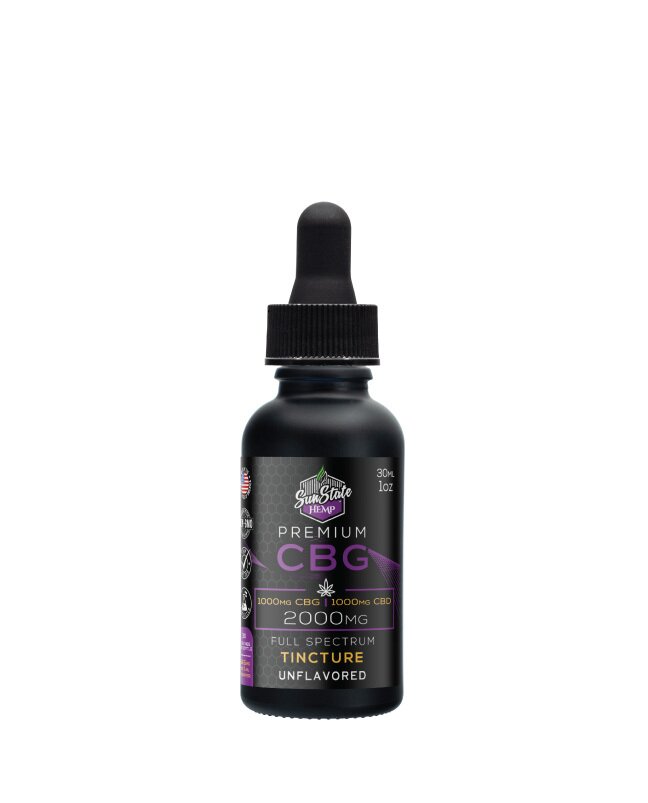 CBD OIL
CBG/CBD FULL SPECTRUM MCT OIL TINCTURE
Redeem code sun20 for 20% Off Coupon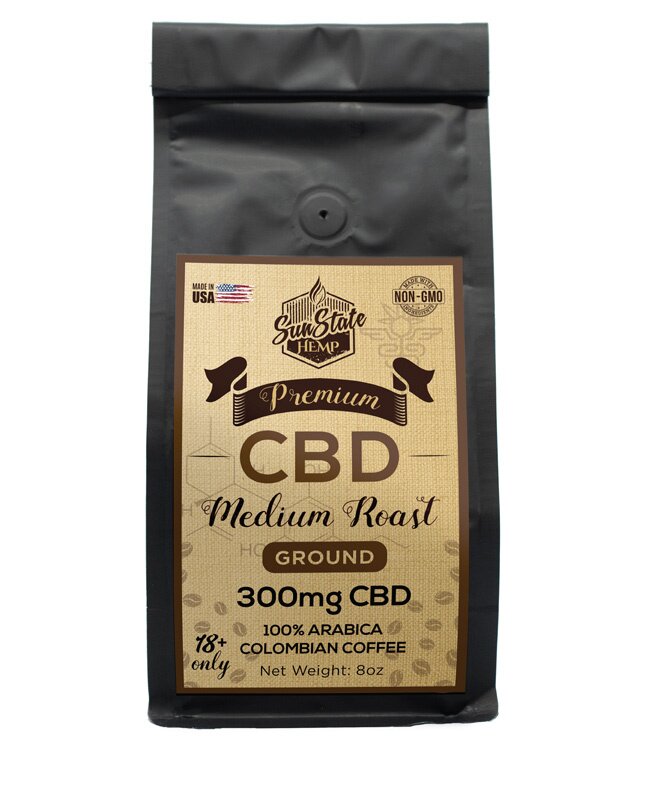 CBD COFFEE
CBD GROUND COFFEE MEDIUM ROAST 8OZ 300MG
Redeem code (Auto Applied) for Free Shipping On $99+
What's UNIQUE ABOUT SUN STATE HEMP?
American company based in Florida, and all of Sun State Hemp products are harvested, tested, and manufactured in the United States
Sun State Hemp is 100% Natural, 99%+ Pure CBD manufactured in controlled, certified labs
Representatives are equipped with huge industry knowledge
Sun State Hemp regularly introduce new products to their line-up
Pros
All hemp is made and harvested on an organic farm in the USA
Good customer service
Made with other high-quality ingredients
Cons
Free shipping only available on orders of $99 or more
No international shipping
Sun State Hemp Products
Sun State Hemp offers a very wide range of CBD products with a huge choice in terms of flavors and quantities. Here are just a selection of some of their popular products in their store.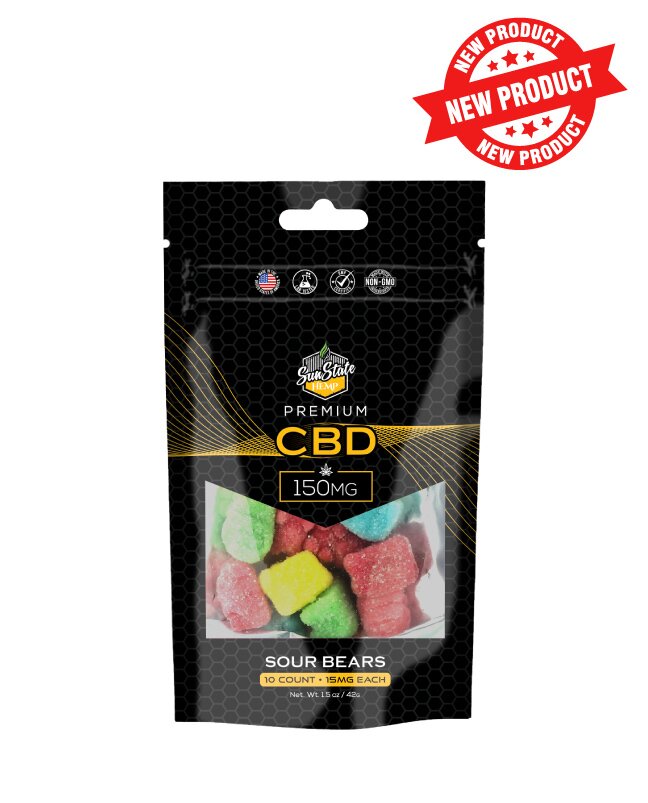 CBD EDIBLES
Sun State Hemp offers the latest and best CBD gummies to purchase within their online store. The big selection of CBD gummies come in a wide variety of shapes, sizes, and flavors that cater to every pallet and to satisfy every need and preference. While CBD hemp oil has a very distinct and natural taste that some find delicious, CBD gummies are especially popular among new CBD oil users because their taste and texture are very similar to the candies you would normally find in a grocery or candy store.
Each of Sun State Hemp's CBD gummies is carefully crafted to offer full flavor and maximum strength CBD hemp oil. Gummies are also a great way to new CBD users to get the right dosage right for them as quantity can be measured. The hemp derived ingredients that Sun State Hemp use in their CBD gummies are grown, harvested and manufactured in the United States. Be sure to use our Sun State Hemp coupon code above to save 20% on these.

CBD OIL TINCTURES
Sun State Hemp's selection of CBD hemp oil includes a variety of flavors and strengths that cater to levels of experience and the needs of their customers. These options that are available help to make CBD oil more accessible to new users and new Sun State Hemp customers, helping everyone receive the CBD oil benefits.
There are two main types of CBD oil formulas available to buy from Sun State Hemp: MCT and Hempseed CBD oil. While the differences between these two are largely left up to preference and taste, each formula does come with its own advantages. For example, hemp seed CBD oil has a 3-to-1 ratio of omega-6 to omega-3 essential fatty acids, which matches the balance required by the human body, increasing its bioavailability. Similarly, MCT CBD oil contains Medium Chain Triglycerides, and Triglycerides are fatty acids as well.
This helps MCT CBD oil provide fast and lasting energy that is easily absorbed into the body. All of Sun State Hemp tinctures are meant for sublingual use. This means that you should place one full dropper of CBD hemp oil under your tongue, and hold it in place for 10-30 seconds before swallowing.
Redeem code sun20 for 20% Off Coupon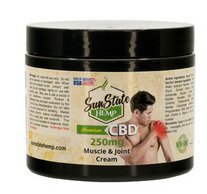 HEMP CBD CREAMS
Sun State CBD creams come in a variety of different formulations. They offer independent lab analysis with each batch of CBD cream so customers know exactly what they are getting when they purchase the brand's topical CBD hemp oil infused cream.
Here's some more information on Sun State Hemp's CBD cream
Each product has been individually tested for purity and quality.
Each container of CBD cream contains 250mg of CBD oil and is mixed with menthol to ensure fast acting results.
Recommended applying this CBD cream once every four to six hours as needed.
Sun State CBD cream is sold online and shipped to retailers and wholesalers all across the globe.
Redeem code (Auto Applied) for Free Shipping On $99+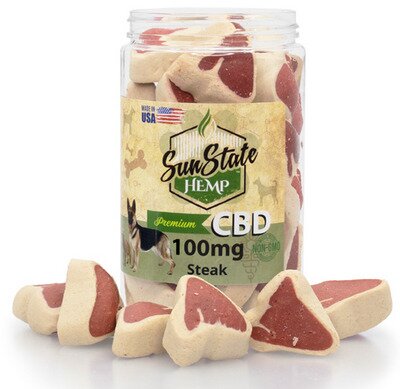 PET CARE WITH CBD
Sun State carries a wide variety of CBD dog & cat treats and pet care products that may be able to help aid in providing a sense of calm, relief of pain, and support for your animal's overall health and wellness.
CBD hemp oil has also been reported as something that may be helpful for pets with:
Aggressive disorders
Previous traumas
Cognitive issues
Excessive vocalization
… and many more
Buyer's Guide
How To Redeem A Sun State Hemp Coupon Code
In order to redeem the offers, you'll want to click "Get Coupon" at the top of this page for whatever current discount you see above. Copy the code and a new window pops up where you can shop Sun State Hemp products. After choosing your items, you'll go to your cart and see a "Coupon code" box as shown below.
Contacting Sun State Hemp
If you need customer service, and it's passed their operating business hours, feel free to send them an email or leave a voicemail and Sun State Hemp will get back to you as soon as possible. There is also an easy-to-fill contact form on their contact us page on the Sun State Hemp website.
Tel: (954) 533 – 0013
For Email Support: info@sunstatehemp.com
Business Hours: Monday – Friday, 9:00am – 5:30pm EST
Address: 4800 SW 51st St, Ste 104, Davie, FL, USA, 33314