Koi CBD Review
(4)
Koi CBD Overview
Since 2015, Koi CBD has been producing and selling a variety of high-quality CBD products to users. Koi CBD is derived from the hemp plant which is sourced from the bright sunshine of the San Luis Valley and clear headwaters of the Rio Grande. The hemp is extracted through pharma grade processes in a cGMP certified facility. Koi CBD is legal, safe, and does not get you high as it does not contain any trace of THC (the psychoactive component in marijuana).
Koi CBD products provide users with safe alternatives for pain management and relief from other conditions such as stress, anxiety, epilepsy, depression, chronic pain, and much more. Koi was founded with one goal in mind- to help as many people as possible.
Whether you are a first-timer or have tried different CBD brands already, this short review should help shed some light on what Koi naturals has to offer to the CBD market.
What's Unique About Koi?
Notable for having some of the best tasting oils and juices

Have a life long discount program supporting veterans

Hemp extracts with unique flavors like Orange, Lemon Lime, Spearmint, and Natural

They mix and roll full spectrum CBD blend into their gummies (most companies spray instead)
Koi CBD Product Reviews
Koi CBD Oil Drops
Koi CBD is full-spectrum and comes in tinctures which you take sublingually (place under the tongue and hold for roughly half a minute before swallowing). The oil drops are infused with vegetable glycerin which helps in metabolizing the CBD. The oils contain an array of beneficial cannabinoids including BD, CBDV, CBG, which complement each other to help you get the maximum amount of relief possible. They come in two sizes, four flavors, and five strengths. The flavors include; orange, lemon-lime, and spearmint. The price ranges depending on the size, concentration and flavor you choose. For example, 500mg of orange flavor CBD varies from $39- $99. These taste fairly sweet.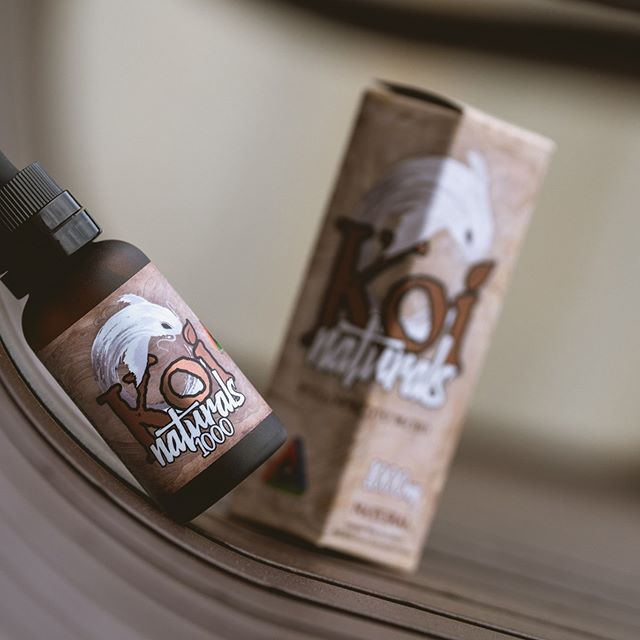 Koi Hemp Infused Gummies
Koi gummies come in an assortment of flavors to ensure you enjoy your CBD experience. Flavors include Lime, Tangerine, and Acai Pomegranate. Each gummy contains 5mg of CBD, this can help you determine how regularly you want to chew one, however, the recommended adult dose is one gummy up to thrice a day. What's unique about Koi gummies is how they are prepared; each gummy is evenly infused with CBD through a 3 step process. They come in packs of 20 and each pack costs $29.99. Don't worry, there's no THC and these don't make you high.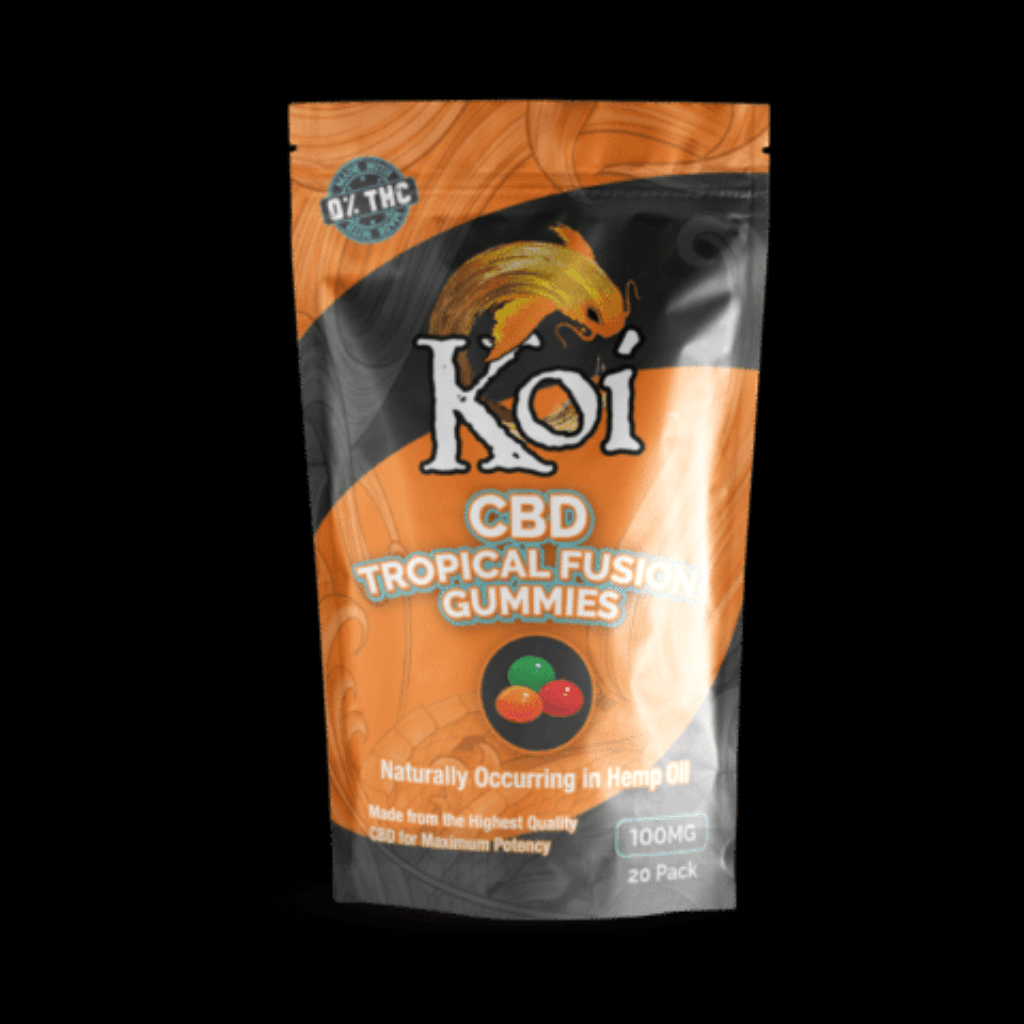 Koi Vape
Like the other Koi products, the Koi vape oil for vaping is 100% THC free. It comes in four strengths: 100 mg, 250 mg, 500 mg, and 1,000 mg in a 30 ml bottle. The Koi oil has six distinct flavors; Jade, White, Pink, Red, Blue, and Gold. The price will vary depending on strength and flavor. Alternatively, you can buy an assorted pack whose price ranges from $159.99 - $399.99. The white Koi has no added flavors and can be ideal if you want a natural taste. The vape juice can be added to your favorite e-liquid and used with whichever vaping device you have. However, Koi sells vaping devices; the Koi stick (vape pen) goes for $16.99. You can use one of the Koi CBD promo codes on the right to get an additional 20% off.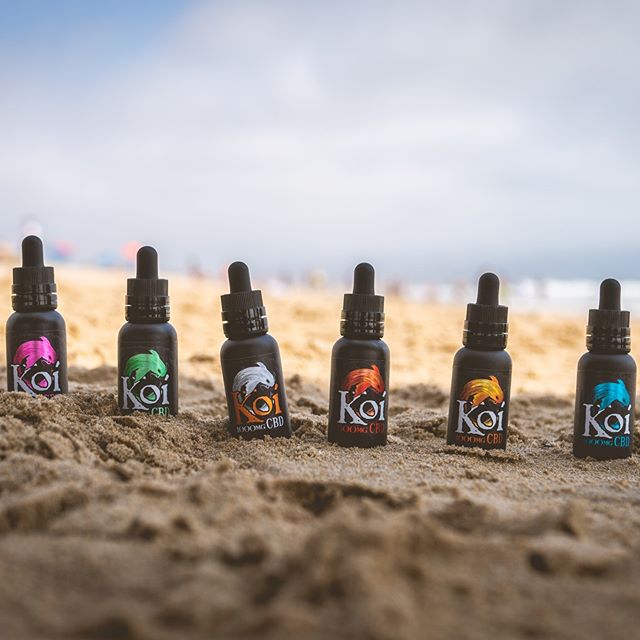 Koi Pet Soft Chews
Koi has an array of non-GMO products for pets. These include chewables, CBD spray, and the combo pack. The soft chews come in a pack of 25 and cost $29.99. Each chew contains 2.5mg of full spectrum CBD. The spray contains 500mg of CBD and costs $59.99 while the combo pack goes for $89.99 and contains two packs of the chews and one spray. Koi CBD promo codes will save you 20% so factor that in the actual price of these products.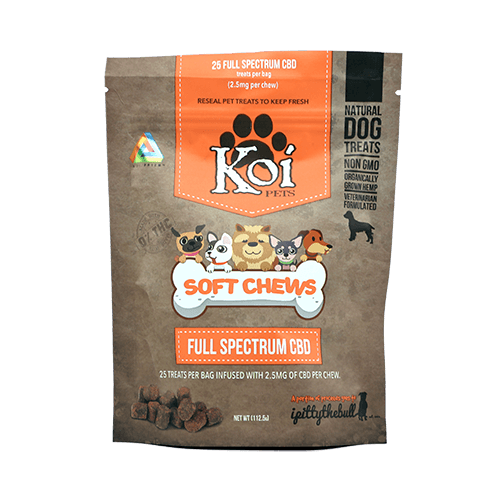 Koi CBD lotion
This lavender-infused lotion is 100% THC free. It comes in a 125ml bottle and contains 200mg of CBD. It goes for $44.99. This topical cream is another unique product of Koi as most brands sell topicals or balms instead. It's organic and made in the USA. Just store it in a cool place outside of heat and sunlight.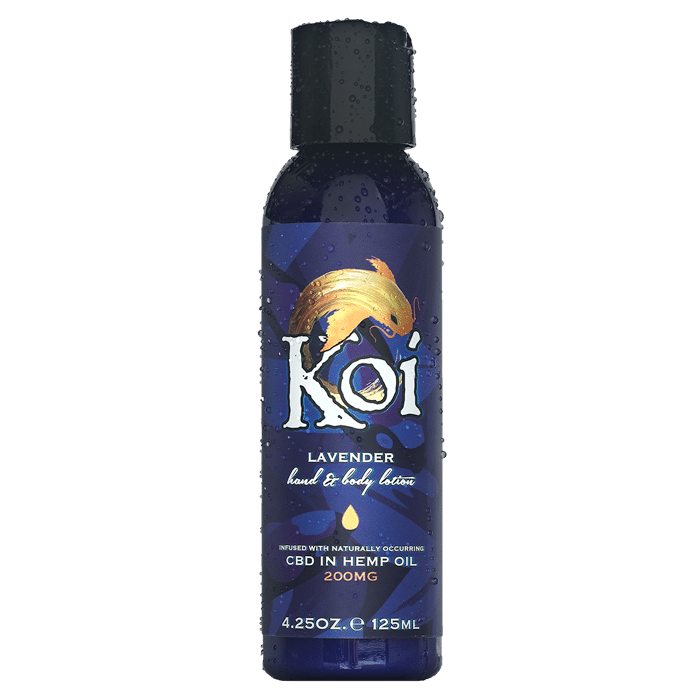 Pros of Koi Naturals
Has a good discount program for active military or veterans

Competitive pricing with koi discount codes

ISO certified labs

Some of the best-flavored juices and oils

0% THC in all products
Cons of Koi Naturals
Not shipped worldwide, shipped only to the UK and US

For free shipping, you must spend over $35 to qualify

Not FDA approved as a medicine
Final Verdict On Koi CBD
When dosing yourself, it's important to read through the product labels. The products come in different strengths, even though the size of the container may be the same, so make sure you confirm the strength and recommended dosages. Once you get accustomed to Koi products, it will be easier to know which dosages work best for you.
If you are willing to try something powerful and completely new, Koi is definitely a safe place to start. It is good that they provide a number of CBD products. Most importantly, the quality and consistency of their products are always guaranteed.
Helpful Links
Facebook | Twitter | Instagram | Youtube | Pinterest | Linkedin
4 Koi CBD Review Reviews
Alexis

I bought a bottle of the orange flavored oil and love it! Can't wait to try more. Very tasty and I feel the benefits within 30 minutes. Bummed the gummies are sold out! 2018-08-06 05:01:55

Calvin

I love their flavored juices. One of my favorite CBD flavors to juice is their summer raspberry iced tea. Only downside of getting flavored juices is that if you are picky about artificial flavors. 2018-08-06 19:49:41

Kendra

I have the orange flavored oil and it has a very sweet taste. The ingredients are somewhat hard to comprehend bc it say's Koi's blend but seems there's sugar in there. Anyone else experience this? It does taste really good though. 2018-08-15 22:17:01

Jon

I bought the Red Koi flavor CBD Vape Juice and love it! It's so relaxing and has an amazing taste! Once my bottle is done I'm going to test out a few different flavors. Has anyone else tried any other flavors? 2018-09-24 18:00:25