Verified CBD
(1)
Verified CBD Reviews + Coupon
Verified CBD specializes in creating and selling natural CBD oil products. They're a brand that has facilities that strictly follow GMP guidelines. This means they use good manufacturing practices and use third-party lab tests to show transparency in what's in their products. According to their website, they work closely with medical professionals and work with an in house chemist on their products. Unlike some brands we've come across, they don't use any synthetics in any of their products. Verified CBD is an environmentally responsible brand who creates products with regards to not using poisonous chemicals or anything that could harm the ozone. If you're here for Verified CBD coupons, you can find them on the right. If you're here for Verified CBD reviews you'll want to scroll down. Please leave a review of your own if you're a current customer!
What's Different About Verified CBD?
They have been operational since 2014 and have served over 76,500 customers.

All their products are proudly made in Florida, USA

They're known for their CBD sprays

All Products are THC Free

Variety of Verified CBD Coupons
Verified CBD Reviews | Products
CBD Oil
These CBD tinctures come in strengths of 500mg, 750mg and 1,500mg. They contain 0% THC are non-GMO and purely organic. They just come in a natural flavor. You fill the dropper up halfway or all the way depending on the concentration and put the CBD oil under your tongue. Once you do this hold the oil for 45 seconds then swallow. This CBD doesn't taste bad but you can always put the oil in a smoothie. This is one of the fastest ways to have CBD enter your system.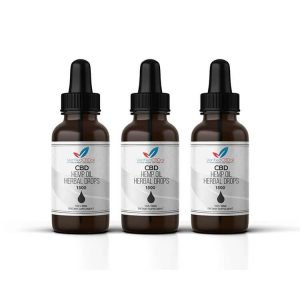 CBD Gummies
These gummy bears are packed in packs of 10 and cost $22.95 excluding any Verified CBD coupons. Each gummy contains 20mg of CBD. You'll want to only eat 2-3 of these per day. The only knock is that they taste good and it's hard to put them down. Containing no THC, children can enjoy having this nutritious treat. Our overall thoughts on CBD Gummies, however, is to avoid them as typically they have sugar or other ingredients that cause inflammation.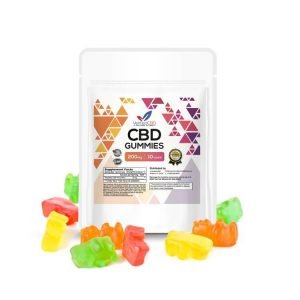 CBD Capsules
Each Verified CBD bottle has 30 capsules each of them containing 25mg of CBD (750mg of CBD per bottle). They contain CBD isolate powder and vegetable cellulose. They are gluten-free and vegan. The cannabidiol is extracted through the supercritical CO2 extraction process. The recommended dosage for adults is 1-2 capsules daily. This is one of the most effective ways to ingest CBD without dealing with the taste of the hemp oil. It does, however, take longer to realize the relief benefits.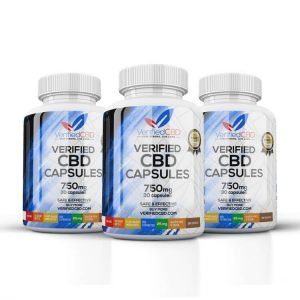 CBD Pain Rub
Most people purchase this rub to soothe their muscles The pain rub contains hemp seed oil and Emu oil which potentiates the pain-relieving properties of cannabidiol, prevents wrinkles and dryness of the skin. It is 100% paraben-free. The recommended dosage is a generous application three times daily.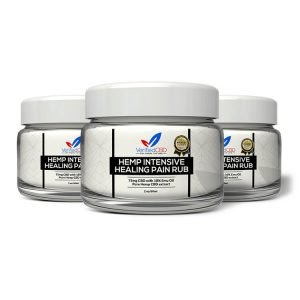 CBD anti-aging cream
This is an innovative product that incorporates stem cell preservation techniques with the medicinal benefits of hemp seed oil. The cream increases the regenerative capability of the skin and slows down the aging process. It is also 100% paraben-free and costs $47.95. Typically we'll provide a Verified CBD coupon for these on the right.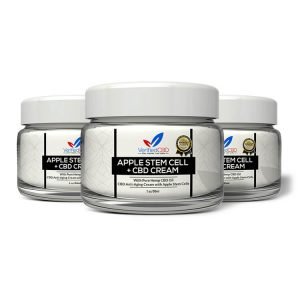 CBD Dog Treats
Verified CBD offers a pack of 30 treats each containing 5mg of CBD. This will reduce stress in your pet, especially in situations like stormy weather, fireworks display, and other generally loud noises. It is THC free and safe for chewing. It contains CBD Hemp Oil, Ginger Root, Passion Flower, Valerian Root, Vitamin E, and Cheese Flavor.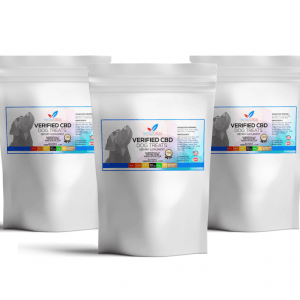 CBD sprays
We emailed Verified CBD and asked what they're most popular product was and they brought up their sprays. The Anti Anxiety spray contains CBD, valerian root, stevia, and natural flavor. Although it's named "Anti Anxiety, there are no medical claims or FDA approvals for CBD as an anti-anxiety supplement so keep this in mind. For usage, shake the bottle and spray twice under the tongue, hold for 10 seconds, then swallow. You can do this twice daily. They also have a sleep spray, energy and focus spray, weight loss spray and "pain relief" spray.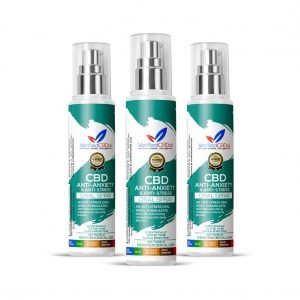 CBD Vape-Oil
This vape oil comes in a strength of 1,500 mg of cannabidiol (CBD) infused with various flavors that you can pick for yourself. It contains 99% CBD and is intended for vaping exclusively, it should not be ingested. We're not huge fans of vaping products but this is one of the quickest ways to have CBD enter your system.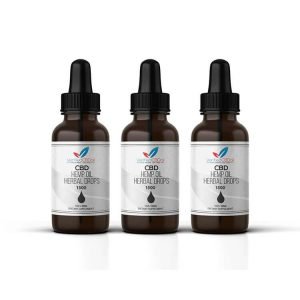 Verified CBD Pros
All their products are third-party lab tested. A certificate of analysis is available on request.

They offer fast and free worldwide shipping.

All their products are THC free.

They offer wholesale options for those wishing to be retailers.

Offer a 30-day money-back guarantee. They also replace defective goods free of charge.

Offer a wide range of products plus some innovative ones such as the anti-aging cream with stem cells.
Verified CBD Cons
CBD Not FDA approved

Although Verified CBD coupons are often available, still pricey
Disclaimer: The following Verified CBD reviews are made by consumers. Verified CBD has not reviewed and therefore doesn't endorse, support, or approve the reviews or recommendations left by consumers. These statements have not been evaluated by the FDA. Verified CBD products are not intended to diagnose, treat, cure, or prevent any disease.
1 Verified CBD Reviews
Kyle

I take about 50mg of the CBD oil daily. It has been very helpful in the improvement in the quality of my life. 2019-01-13 18:50:50